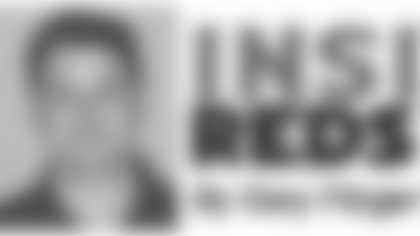 Just two months ago, Jeremy Jarmon was excited about returning to the University of Kentucky for his senior season.
"I talked with Micah Johnson, our middle linebacker, and All-American cornerback Trevard Lindley, and found out they were in no hurry to leave [for the NFL]," Jarmon said. "We were having fun there and we were all coming back."
Then Jarmon, a 6-3, 277-pound defensive end, made a mistake.
He purchased an over-the-counter dietary supplement to help him maintain his weight during the offseason. He was rehabbing a shoulder injury and he was worried he would gain weight since he could not work out regularly.
Turns out the supplement had a banned substance in it.
The NCAA ruled Jarmon, a three-year starter for the Wildcats, ineligible for the 2009 college football season.
"When I found out in May, I was real disappointed at the time and that was definitely a low point--if not one of the lowest points of my life," he said.
His only recourse was to enter the NFL Supplemental Draft so that he would not miss a football season.
The Redskins selected Jarmon in the third round of the Supplemental Draft on Thursday, adding young depth to the defensive line.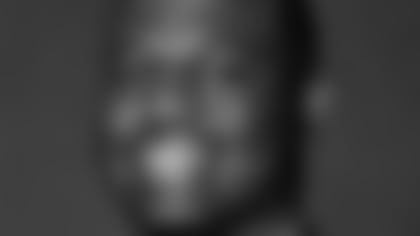 He turned that "low point" into an NFL opportunity.
"It's the best situation for me and I'm really excited about moving to D.C.," he said.
Jarmon started 31-of-39 games at Kentucky the last three years, recording 17.5 career sacks.
As a junior last year, Jarmon posted just 4.5 sacks as he faced more double teams. He had a breakout year as a sophomore, logging nine sacks (fourth best in the nation). He also posted 62 tackles and 13.5 stops for a loss.
Jarmon, a native of Collierville, Tenn., is regarded as a player with good quickness at the point of attack, but he needs to build his upper body.
He addressed his strengths and weaknesses in a conference call with Washington, D.C., reporters on Thursday.
"I feel like I play with good leverage and I also feel like I am very quick," he said. "The areas I need to improve on are my strength. [Strength and conditioning coach] John Hastings is going to do a wonderful job helping me get stronger and be more flexible in the next years of my career."
With the Redskins, Jarmon is expected to play left defensive end.
Jarmon missed all of the Redskins' off-season work, so he faces a steep learning curve heading into training camp.
"It's definitely going to be a test," he said. "The number one thing is trying to get adjusted to the area. A soon as I can get a playbook, I need to jump into it and learn the plays and formations. I need to sit down in the film room and put plays to the video to see what they look like.
"I want to try to go into camp with an idea of what I'm supposed to do on each and every play. So I'm going to be busy."
Ahead of him on the depth chart at left defensive end are veterans Phillip Daniels and Renaldo Wynn. He can watch and learn from Daniels and Wynn as he adjusts to the NFL.
"Phillip is a 14-year veteran and I'm sure he has seen just about everything in the NFL," Jarmon said. "I'm hoping to just get in, land under the wing of those guys and follow in their footsteps."