Jim Zorn expects to play veteran starters 2-3 series in Saturday's preseason home opener against the Pittsburgh Steelers.
Zorn also said he wants the Redskins to play with more intensity against the defending Super Bowl champions. He had referred to the team's effort in a 23-0 preseason loss to the Baltimore Ravens on Aug. 13 as "soft."
"The word soft was used to describe some of the cushions we gave, some of the missed tackles we had and some of the softness on offense as far as our run game," Zorn said. "We're looking to harden up a little bit if we're going to be competitive in our division."
Zorn discussed the Redskins' approach during his weekly appearance on "The Jim Zorn Show," airing on Saturday at 7 p.m. ET on NBC-WRC 4.
The show, hosted by Dan Hellie and Larry Weisman, precedes the broadcast of the Redskins-Steelers game, also on NBC-WRC 4.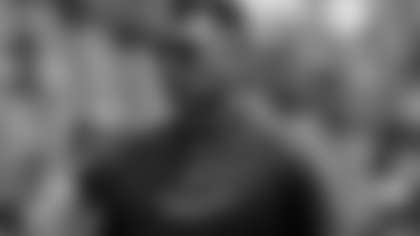 Regarding playing time for starters, Zorn said: "How long the starters play depends on how long those series are and how short those series are. I hope for a 3-and-out for the defense. I hope for a 14-play drive on offense. That's what we live for. And I hope we make some big plays as well."
During the 30-minute show, Zorn looked back at the Ravens game and previewed the matchup against the Steelers.
"We're going to be more prepared and we have another week under our belts," Zorn said. "After the first [preseason] game, both teams recognize the guys who have to step up and the guys have to play a little bit longer."
Zorn added: "In preseason, when we make the final roster cut-down to 53, we have to see a lot of players. I think it's exciting for the fans to see some of the new players. Brian Orakpo will play a bunch.
"But our [veteran] starters, we're going to get them in, get them out, and then try to win with the young players."
This week's edition of "The Jim Zorn Show" also includes a Redskins Legacy feature on Hall of Famer Ken Houston and a chalk talk session in which Zorn breaks down special teams rule changes.