The National Football League announced tonight that Redskins great tackle Joe Jacoby, for the first time, has been named a finalist for the Pro Football Hall of Fame Class of 2016.*
Joe Jacoby has finally cleared one major hurdle in his pursuit of a well-deserved – and long overdue – bust in Canton, Ohio.
The National Football League announced tonight that Jacoby, a tremendous tackle and a key member of the Redskins' famed "Hogs" offensive line that made four trips to the Super Bowl, winning three, has been named one of 15 modern-era finalists for the Pro Football Hall of Fame Class of 2016.
This was the fourth straight year – and sixth overall – that Jacoby had been named a semifinalist. Never, until tonight, had he been named a finalist, however.
Jacoby, one of the 80 Greatest Redskins, played every position but center during his 13-year career with the Redskins from 1981 to 1993, but became a premiere player at left tackle. He played in 170 total games, starting 146, and was selected to four straight Pro Bowls from 1983 to 1986.
The Redskins gave the 6-foot-7, 300-pound Jacoby – who went undrafted out of Louisville – a chance during training camp in July 1981 at Dickinson College in Carlisle, Pa.
He would be starting for the team at left tackle by halfway through his rookie season.
"Jake was one of the best things that ever happened to us," Gibbs said.
Jacoby said it was an honor playing for the Redskins during their years of dominance in the 1980s and early '90s.
"It was a very special group, a very special time," he said. "When you look back on it, it was so special because you see the way things have gone with the Redskins since those years. The players and coaches that went through there – we may not see each other on a day-to-day basis anymore, but when we do get together we re-live some of the great times we had when we were playing."
Jacoby was stout in pass protection, but he was perhaps best known for his strong run blocking, battling defensive stars like the Giants' Lawrence Taylor, the Cowboys' Randy White, Harvey Martin and Jim Jeffcoat and the Eagles' Clyde Simmons and Reggie White at least twice a year.
He retired in July 1994. On Sunday, he will be the Redskins' honorary captain in their NFC Wild Card Round playoff matchup against the Green Bay Packers at FedExField.
Jacoby and the rest of the finalists will learn if they have been selected for enshrinement into the Pro Football Hall of Fame Feb. 6.
Stanfel a senior finalistDick Stanfel, a powerful run blocker who made the most of his three seasons with the Washington Redskins to end his career, is also a senior finalist for the Pro Football Hall of Fame's Class of 2016.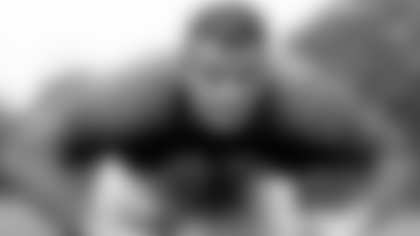 In August, Stanfel and former Raiders quarterback Ken Stabler were selected as finalists by the Hall of Fame's Seniors Committee.
Stanfel – a University of San Francisco product – spent his final three NFL seasons with the Redskins after a trade with the Detroit Lions in 1956, earning Pro Bowl and All-Pro honors during each season in burgundy and gold.
Stanfel, a guard, was one of the original 70 Greatest Redskins.
According to his Greatest Redskins profile, Stanfel's most memorable moment with the team "occurred when he came out of a game and the entire stadium gave him a standing ovation."
Stanfel was named to the 1950s All-Decade Team and nominated twice for the Pro Football Hall of Fame, once in 1993 and again in 2012.
He would go on to spend nearly two decades in the NFL as an assistant coach with the Eagles, 49ers, Saints and Bears.
Former Bears head coach Mike Ditka called Stanfel "the best offensive line coach in football."
Stanfel passed away last June at his home in Libertyville, Ill., at the age of 87.