It's been 12 long years since Stone Bridge High School has won the Virginia Class 5A state championship, and it has been even more frustrating since the Bulldogs have made the trip six times from 2008-2018.
On Saturday, the Stone Bridge will make its seventh championship appearance, as they travel to Hampton University to play undefeated Maury. The Bulldogs should have a little extra motivation knowing that Redskins defensive lineman and Stone Bridge alum Jonathan Allen is rooting for them.
"That would mean a lot," Allen said. "We haven't had a state championship in a while. It's well-documented with the struggles we've had in state championships. If [head coach] Mickey Thompson can get this for us, that would be huge."
Allen was one of the Virginia's top players when he played for the Bulldogs. He had 308 tackles and 44 sacks in his career, and his efforts earned him Gatorade Football Player of the Year honors in Virginia. He was a five-star recruit and later played for the University of Alabama, where he helped the Crimson Tide win the 2016 College Football Playoff National Championship against Clemson.
Allen has not forgotten where he came from, though, and said he has followed Stone Bridge closely and attended several games this year.
"The win against Woodgrove was a good one because there were coaches who coached me on both sides, so it was good to be able to watch that," Allen said. "But for the most part, it's been the whole season just watching the team grow and hopefully finish the season off and get it done."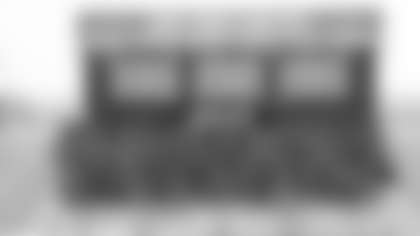 The Bulldogs advanced to the championship game in 2012 -- Allen's senior year -- and had an undefeated regular season while allowing 18 points leading up to their game against Lake Taylor. Stone Bridge lost, 20-14, marking the third straight season where the Bulldogs lost in the state championship.
Allen's advice to this year's Bulldogs is to remember that it's just football, regardless of the external stakes.
"The field is 100 yards long, 53-and-a-third yards wide, and it's just football," he said. "Go out there and do what you did to get you to this point in the season and go out, have fun and enjoy it."
Allen is confident Stone Bridge can end its championship drought this year, and his final message to the time is simple: "Go Bulldogs!"
Other Virginia state championship games include Tuscarora taking on Lake Taylor. After losing the season opener to Broad Run, the Huskies went on a 14-win streak to make it to the championship game, which will take place at Liberty University.
The Redskins would also like to congratulate the other local high school teams that have won their respective championship games:
In the Class A D.C. state championship, Maret beat Coolidge on Nov. 30.
In the Class AA D.C. state championship, Friendship College Academy beat Dunbar on Dec. 8.
In the Maryland Class 4A state championship, Wise defeated Northwest, 35-14, on Dec. 6.
In the Maryland Class 3A state championship, Damascus shut out Linganore on Dec. 6.