Ultimate Fantasy Team - New In 2008!
---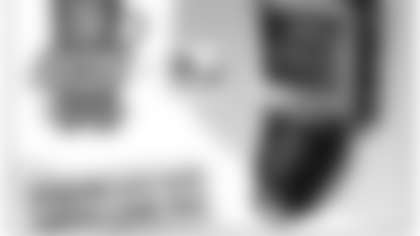 When you think of all the great things about getting out to a Sunday NFL game "cool new technology" probably isn't high on your list. But this year more and more fans at FedExField are catching on to the football wizardry of NFL SUNDAY TICKET In-Stadium by DIRECTV – deliver a rich, personalized multimedia experience The service lets you track the live game you're watching up-close and also allows you to follow video coverage from any other NFL game in the league being played at the same time.
Fans who've used the service say it's like getting the ultimate seat upgrade. You can even check the pre-game show or earlier games while you're waiting in your seat for your game to start.
The service makes Fantasy Football a lot more fun too. You can personalize the experience by entering your own Fantasy Football players from any team in the league. After that, you'll get an instant Alert each time one your players scores.
Watching a play and want to see it again? With the Instant Replay feature, you can see that play again. League stats are at your fingertip too, so you can always get what you need when you want it.
Kangaroo TV is designed to be easy to carry and use, with a compact extra bright screen plus intuitive controls. Technology will never change football's basics, but fans who have converted to this tiny technical revolution, rave about the way the service packs more oomph into their Sunday experience.
Pre-Season-long rental pricing is at $130 until September 10, 2008.
Regular Season-ticket pricing is $145 after September 1, 2008.
You can also try out a one-game rental at $29.00 per game, by reserving online or renting at kiosks located around the stadium. Note that on-site one-game rental supplies may be limited.
Serious fans will want to experience all the excitement of a Redskins game live with up-close coverage and league-wide action. With real-time Fantasy Football, and features like Replay and Alert it's the most fun football investment you can make. Available all for regular season Redskins home games played on Sunday afternoons. Supplies are limited. To avoid disappointment plan your reservation today.