It's the dawn of the NFL regular season, but the immediate future of rookie wide receiver Malcolm Kelly is uncertain.
Kelly experienced some soreness in his knee during pre-game warm-ups of Thursday's preseason finale against Jacksonville. Coaches decided to hold him out of the game.
Jim Zorn said Kelly could be a candidate for Injured Reserve or the Physically Unable to Perform list when the Redskins finalize their roster.
"We have to develop a plan for him," Zorn said. "I don't know what that is going to entail. It's one of the key decisions we have to make. His talent is there and we recognize it. We recognize that he's almost back.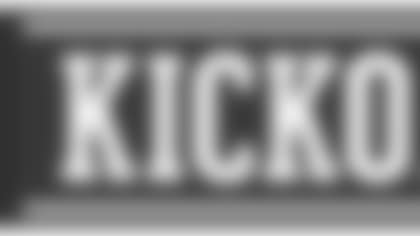 "I don't know if we can afford to keep him active unless we can predict and he can predict he can come through."
The decision must come by Saturday at 6 p.m. ET, when NFL teams must establish their 53-man roster.
Kelly, a second-round draft pick, underwent arthroscopic knee surgery on Aug. 4 and was sidelined most of training camp and all of preseason.
In recent weeks, Kelly had started practicing again, but he was held out of games.
Zorn hoped to get Kelly some playing time in the preseason finale.
"It has been up and down with him," Zorn acknowledged.
Kelly starred at Oklahoma the last three years, grabbing 144 passes for 2,285 yards and 21 touchdowns in his college career.
It was hoped that Kelly and Devin Thomas, the Redskins' top pick in last April's NFL Draft, would provide some size and speed to the wide receiver corps this year.
Zorn downplayed the team's expectations of the duo.
"I really believe that, even if they had been stellar, it would have been difficult to play them a lot early in the [regular] season," Zorn said. "We were hoping to play them sone."
Thomas was slowed by a hamstring injury early in training camp and missed the first two preseason games.
Thomas saw action in the final three preseason contests, recording two catches for seven yards. He drew some criticism from Zorn after the Jacksonville game for running a third-down route short of the first down marker.
Thomas also saw action on special teams in preseason, recording seven kickoff returns for a 20.7-yard average.
Regarding Thomas, Zorn said: "Devin is coming along just fine, but he missed all that time with his hamstring. I'm not disappointed with where he's trying to get to, but I am disappointed he's a little behind.
"He needs to get more reps in the kickoff return and continue improve mentally in the passing game. It's a big task--it really is."
At Michigan State, Thomas had a huge 2007 season that catapulted him in the draft. He caught 79 passes for 1,260 yards and eight touchdowns, while also setting a Big Ten record with 1,135 kickoff return yards.