Editor's Note: The following article first appeared on NFLPlayers.com, the official web site of the NFL Players Association.
Redskins wide receiver Malcolm Kelly has reformed his outlook on life. He views things through a different prism, and now he always will.
For an NFL rookie, Kelly is quite mature. He rarely complains, remains grateful and humble for everything he's earned, and knows that playing football is just a microcosm of a greater calling.
Kelly practices these virtues because of a life-changing trip he took recently.
For four days last July, the first-year player traveled to Monrovia, Liberia, capital of the war-torn West African nation where 80 percent of the 3.3 million residents live below the poverty level.
He came back energized and with a greater sense of purpose after spending several days supporting Mercy Ships, his charity of choice, during an international humanitarian mission.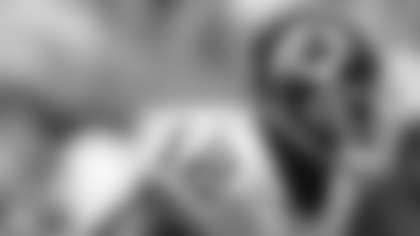 "I just always liked helping people, my whole life, especially growing up in the church," said Kelly, who drew inspiration from the chance to aid people who truly need it. "The whole church would go out and try to minister to people, try to bring people closer to God and just help people.
"So when the opportunity came around, one of my [college] roommate's (Manuel Johnson's) godfather was a part of the organization. He told me about it and I told him that I really wanted to be a part of it."
In support of Mercy Ships' medical relief effort in Liberia, Kelly set out to shed light on the situation and learn more about himself in the process.
He and his father, Moses, were greeted by Liberian President Ellen Johnson Sirleaf, who was appreciative of Kelly's desire to be a positive influence for the hopeful youth in Liberia.
"Malcolm's willingness to come here to Liberia, a nation founded by freed American slaves, builds on the natural kinship between Americans and Liberians," President Sirleaf said. "Having a young African-American athlete who has achieved so much in life at such a young age reach out to our young people in this way is priceless. Our young people need that kind of encouragement at this critical time in our nation's history."
While visiting with children, the 21-year-old Kelly explained to them the importance of discipline, work ethic, education, nutrition and physical well-being--not just for professional athletes, but for everyone.
The response from those whose lives Kelly touched was overwhelming.
Kelly said: "Everywhere we went, people ran up to me to shake my hand and hug me, saying, 'Thank you! Thank you!' I was a hero, but not because I'm a football player; it was because I was wearing a Mercy Ships Crew shirt. I don't think I've ever been more humbled and honored than to be considered a part of the Mercy Ships team."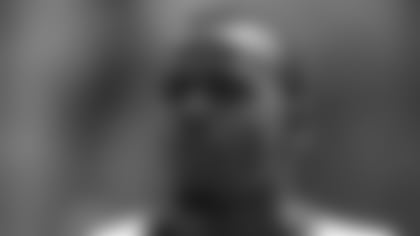 Among Kelly's activities were visiting with dozens of patients in recovery wards, observing surgeries and meeting with officials from the Ministry of Youth and Sports and Liberian Olympic Committee.
During Liberia's 14-year civil war, the country's sports and educational initiatives were suspended as it sought out major improvements to the most basic health and living standards.
Kelly, a 6-foot-4, 219-pound wide receiver who made his Redskins debut in the Sept. 14 win over the Saints, traveled with his personal trainer, Chip Smith, a world-renowned sports performance coach and founder of Competitive Edge Sports.
Smith contributed to the charitable cause by holding sessions for 35 Liberian athletes and coaches, including members of the Olympic team. His "Train the Trainer" gatherings, which included workout demonstrations and exercises in addition to instruction on sports theory, were widely popular amongst the Liberian people.
"Chip has trained more professional athletes with this system than anyone else in the world," Kelly said during his remarks to the attentive assembly of athletes and coaches. "We are leaving the system and training equipment here for you as my gift, along with my promise that I will be back with other athletes to help encourage you to stay focused and keep working to fulfill your dreams."
The response from the appreciative Liberians was beyond what Kelly could have imagined. Though few people there cared whether he becomes a star in the NFL, the fact that a world-class athlete spent part of his offseason helping total strangers certainly wasn't lost among the group.
"Today, you leave this incredible tool with us. Tomorrow, when you go back to the NFL, you take a piece of our hearts. You are now our brother," one Liberian Olympian said.
Kelly and Smith were each presented with jerseys from Liberia's national soccer team and traditional African clothing.
Although he starred in college at the University of Oklahoma, Kelly is a Texas native whose hometown is just 25 miles from Mercy Ships International Operations Center.
The Mercy Ships Crew is expected to perform more than 7,000 medical procedures during its 2008 field service in Liberia.
"You see what people go through every day and people over here actually complain. We complain, I complain about things that happen sometimes," Kelly said. "But then once you see what those people go through over there, you realize that you have no room to complain.
"Some of those are the poorest of the poor, as far as in the world. Just to go over there, talk to those people, see what was going on and then to actually be able to go back later on and try to help out the second time I go back, it's going to be a good deal. I'm really looking forward to it. It was a life-changing trip."
Kelly, the Redskins' third selection in the second round of the 2008 draft, said the most eye-opening experience was witnessing the living conditions in Liberia first-hand.
"People talk about bad neighborhoods in the United States; they talk about the poverty levels in some of the places in the United States," he said. "People think it's so bad, but when you go over there, some of those people over there, in the conditions they're living in, they would love to be in the worst places over here."
As he continues adjusting to life in the NFL, Kelly will soon become consumed in his professional career and day-to-day football activities. But in the case of his Liberian experience, out of sight does not mean out of mind.
Besides, he already pledged to the President of Liberia that he'd see her again.
"I don't want to set a date (for my next trip) because I really don't know," he said. "It's not going to be just a one-time thing. I told the President, Ellen Johnson Sirleaf, that I was going back. So I have to go back."