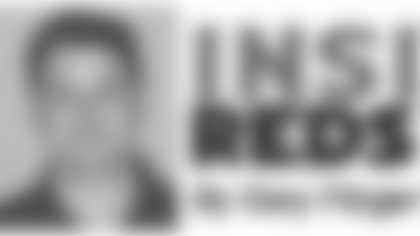 It's early in the offseason, but every day Malcolm Kelly heads to Redskins Park with a purpose.
Kelly is rehabbing a knee injury that has given him trouble since last August. He had arthroscopic knee surgery in January to make sure those problems don't resurface.
Next step? Get on the practice fields this spring and showcase his skills as a wide receiver.
"I really can't wait to get back fully healthy because I know what I can do," Kelly said. "That's the biggest thing for me."
Then Kelly hinted that he is tired of the questions surrounding his knee.
"I would be able to shut everybody up," he said. "I know once I get healthy and get things rolling, I can do that."
Kelly first injured the knee in the 2007 Fiesta Bowl as he wrapped up his sophomore year with the Oklahoma Sooners.
He returned for his junior season with the Sooners, caught 49 passes for 821 yards and nine touchdowns, and then entered the NFL Draft.
In an effort to add more size to their wide receiver corps, the Redskins grabbed the 6-4, 219-pound Kelly in the middle of the second round of the draft.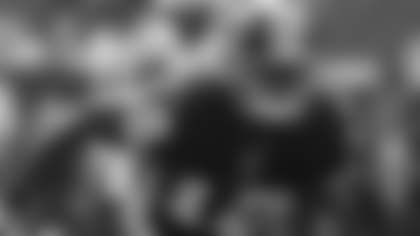 His knee flared up early in training camp, keeping him on the sidelines most of his rookie campaign.
For the season, Kelly played in just five games and caught three passes for 18 yards.
Kelly was asked if the knee injury was something that could hinder him his entire career.
"No, I don't think so," he said. "I [suffered] the injury in college, and after I rehabbed it, I never thought about it again. I never did anything to keep the muscles around my leg real strong.
"There are things I know now that I didn't know then [about rehabbing the knee and keeping it strong]. There are a lot of things I can do to prevent it from re-occurring.
"It's healing up, I just have to make sure I take better care of it."
Kelly could be limited in off-season workouts as he rehabs from the knee scope. He expects to be full-go once OTAs start in May.
Said executive vice president of football operations Vinny Cerrato: "I think if Malcolm is healthy and on the field, we saw in training camp [last year] that he can be an outstanding player. I don't think there are any ifs, ands or buts about that."
Kelly said that, toward the end of last season, his knee felt better in practice. He was able to play against the New York Giants in Week 13 and Baltimore Ravens in Week 14, but he sat out the final three games.
He decided to go ahead with surgery after meeting with Dr. James Andrews, a Redskins medical consultant based in Birmingham, Ala., and team officials.
"They just wanted to go in and make sure I don't have the same problems I had last year," he said. "You don't want it to be a situation where everything looks good and then you get out there and it's a problem. I'm glad to get it fixed.
"Now I'm just going to focus on strengthening my leg. When the season comes, I'll hit training camp full speed just like I did last year. And we'll see what happens.
"I have confidence in what I can do when I'm healthy. I'm looking forward to it."