Malcolm Kelly is no NFL Draft guru, but he keeps tabs on players he's familiar with from the college game.
Kelly is watching one prospect in particular: Oklahoma offensive tackle Trent Williams.
Kelly, the Redskins' third-year wide receiver, and Williams grew up together in Longview, Tex., and they both attended Longview High School.
"He's like my little brother," Kelly said.
Williams is on the Redskins' radar as one of the top offensive tackle prospects in the draft. He visited Redskins Park last Thursday.
NFL Network analyst Mike Mayock said last week that he thinks Williams would be a better fit for Washington's offense than Russell Okung, the consensus No. 1 offensive tackle prospect.
"Williams fits Washington's scheme better," Mayock wrote on NFL.com. "He's a little bit more athletic for the Redskins' zone-blocking scheme. I think Williams makes more sense for the Redskins at pick No. 4."
Kelly spoke glowingly of Williams in an interview with Redskins.com. He said he "would love it" if they were reunited in Washington.
Asked for a scouting report on Williams, Kelly said: "Trent Williams is about 6-5, 320, and he runs a legit 4.8 in the 40," Kelly said. "He has quick feet. He's an amazing athlete. [In basketball], he can dribble down the court in a fast break like a guard.
"He's a real athletic offensive tackle. He's going to make a lot of money and he's going to be a real stable, a real good bookend [tackle] for somebody."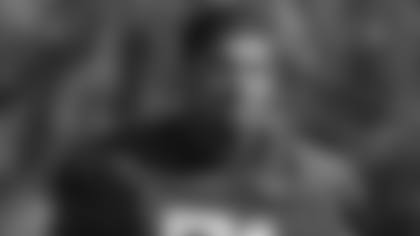 Trent Williams (AP Photo)


Coincidentally, Redskins linebacker Robert Henson also grew up in Longview and went to Longview High School with Kelly and Williams.
"I was a junior, Trent was a sophomore and Robert was a senior," Kelly said.
Kelly arrived in Washington in 2008 as a second-round draft pick and Henson joined the Redskins last year as a sixth-round draft pick.
At Oklahoma, Kelly played with Oklahoma quarterback Sam Bradford, who also has visited Redskins Park and has been mentioned as a draft target by the Redskins.
That seems unlikely now that the Redskins have traded for Donovan McNabb.
Bradford could be selected by the St. Louis Rams as the No. 1 overall pick in the draft.
Said Kelly: "It would have been nice to play with [Bradford]. We've been talking about that for a few weeks. Wherever he goes, he's going to make a lot of fans and a lot of people happy. I can guarantee that."