Ken Harvey -- Director of Responsibility
---
Four-time Pro Bowl selection Ken Harvey assumes a lead role with the Washington Redskins in bringing responsibility programs directly to the community at large.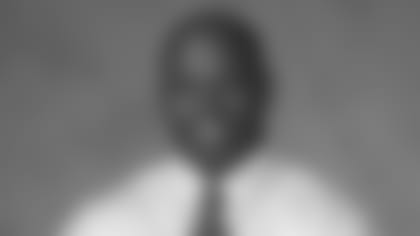 As the Redskins' Director of Responsibility, Harvey works across the organization as a resource and advisor in the development of responsibility initiatives, including education and advocacy.
He serves as a consultant to the players and the organization, promoting responsible behavior and proactively advising them on how to address the normal challenges associated with the rigors of a football season.
This season Harvey, alongside Diageo and the Redskins, will proactively support the Federal Trade Commission's (FTC) anti-underage drinking campaign, We Don't Serve Teens.
Ken Harvey is a tenacious member of the Redskins and NFL community. As a player for the Redskins, Harvey was held in high regard by his teammates and coaches.
Since his playing days, Harvey has also been active in the community. Through the Redskins Charitable Foundation's "Fourth and Life" program, Harvey has facilitated the interaction of graduating high school football players with current Redskins players, discussing social responsibility and preparation for life after the conclusion of their football careers.
Additionally, Harvey has played a significant role in the foundation's "Coaches in the Classroom" program, an initiative that provides funding for academic advising and student support to high school athletes.
In addition to his commitment to the Redskins community, Harvey has offered his time to global initiatives without hesitation, including the recent devastation caused by the earthquake in Haiti. The first NFL player to offer support, Harvey along with 12 Diageo employees distributed approximately 50,000 pounds of food, clothing and medical kits to those affected by the catastrophe in the immediate aftermath.
---
KEN HARVEY
Born: May 6, 1965 (age 43) in Austin, Texas
College: University of California-Berkeley (the Ken Harvey Award is now given annually each year to a Cal player showing academic commitment and improvement)
Professional Teams: Phoenix Cardinals (1988-1993), Washington Redskins (1994-1998)
Career Highlights/Awards: 4-time Pro Bowl selection (1994-97); named one of the 70 Greatest Redskins of all time in 2002
Harvey was an outside linebacker for the Phoenix Cardinals and the Washington Redskins from 1988-98. He played college football at the University of California-Berkeley and was selected by the Cardinals in the first round (12th overall) in the 1988 NFL Draft. Harvey was a four-time Pro Bowl selection from 1994-97. The Redskins acquired him in 1994 as an unrestricted free agent. In his career, he appeared in 164 games and recorded 89 sacks. He became the first Redskin to lead the NFC in sacks and only the fourth linebacker in NFC history to lead the conference in sacks. He set a Redskins record for most sacks in a season by a linebacker, which broke Monte Coleman's record set in 1984.