As a player, linebacker Ken Harvey was one of the greatest disruptors of his era, tallying 828 tackles and 89 career sacks for the Cardinals and Washington Redskins.
Even at age 48, he still looks the part of a defensive enforcer, with eyes that still crackle with the intensity that haunted opposing quarterbacks.
Fourteen years removed from his last NFL snap, Harvey is still a fan of the game, catching nearly every Redskins game and cheering on the burgundy and gold.
He recently gave his analysis on ESPN 980, offering his take on what they need to do to make another late-season run. No surprise, it starts with the team's ability to pressure opposing quarterbacks.
Harvey doesn't envy the modern day pass rush specialist but insists there is more the Redskins can do to wreak havoc in the backfield.
"Before, you could hit the quarterback and do all this stuff and get into their head, now you can barely touch the quarterback," he explained. "Now, it's becoming more of a skillset that you have to get a clean shot at a guy; it can't be low it has to be a clean shot.
"It takes a lot more technique than just running into him."
Harvey suggested the Redskins test a wider array of techniques, expanding from the traditional speed and bull rush. While effective at times, these moves should be supplemented.
"It's teaching fundamentals. Some of it is the coach's fault as well as the players," he said candidly. "Find out what your strength is and use your strength to your advantage. Understand body position, understand the way people are setting up their hands and also the coaches have to understand what you have.
"You may not get them on the first play but you're doing it to set up the second play I think it's kind of a combination of both."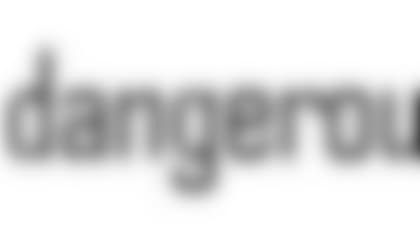 In addition to letting the pass rusher freelance, Harvey also suggested mixing up the contain strategy, even if the aggression leads to exposure at times. This may be the best way to get the bite back in the blitz.
"For me, it was frustrating because coaches are in your ear saying, 'Contain, contain, contain,' so you can't use that inside move because they are worried about your contain [assignment]," he lamented. "I've looked at the Redskins play and I can tell you this the problem is, I think that it has been engraved in their heads so much that you have to have outside contain. Fear is a dangerous thing.
"Every quarterback can run but not every quarterback is fast. If you know that they are pure pocket guys then that's when you start saying 'OK take a chance, go outside then go hard inside.' You have to have that inside move because all the quarterbacks are going to step up.
"Let them see you are going hard inside so the next time you go hard inside they have to over-pursue that, they got to jump that. If you've got enough speed, get your [blocker] going up the field, stop and slap him past you and then come underneath and get to the quarterback.
"Then you go hard outside. Now you've got the guy beat because he is off balance."
The rule of thumb on offense is to get the ball out within three seconds, which gives Redskins outside linebackers a small window of opportunity to arrive before the ball departs.
The key on defense during that three seconds is to eliminate his options, forcing him to tuck the ball, throw it away or take the sack. It is during that time that the defense must dictate the outcome of the play.
"If the quarterback gets no opportunity to step up, as you're coming around a corner…by that fourth second…you're wasting your time," he said. "It's super important that he can't step up or he has to look to the right or left to figure out which direction to go. You'll run into him, so that's kind of a timing thing.
"If I get there before he gets there I'm going to run into him. If he is not where he is supposed to be because he has the ability to step up, then your whole game plan is gone."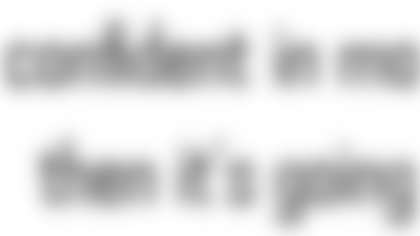 Harvey offered two keys for how to build a consistent pass rush in Washington, including his own services as the first coaching specialist brought in to focus specifically on the pass rush.
"How do you fix it? Call Ken Harvey and say we're going to pay you to come down and work with our boys," he said with a chuckle. "It's going to take one, one or two [teams] to go out and take a chance for him to work on this specialty position and have some success. Everybody will start doing it."
Secondly, Ken Harvey ascribes to the risk-reward balance but says the Redskins need a spark from an aggressive pass rush. The key is preparation.
"You've got to practice in practice doing these moves and taking a chance," he said. "The coaches have to be willing to say, 'OK, take this chance in practice so that when you get to the game, it's not something that's new and you're afraid that it's going to cost you the game, it's something you have practiced before and you're confident in doing it.'
"If you feel confident in more than just one move, then it's going to work. You'll see a lot of guys with only one move, and once that move is shut down they then don't have the ability to do anything else.
"A lot of the great pass rushers have two or three moves off of the same play…moves you have to learn to use instead of just one."