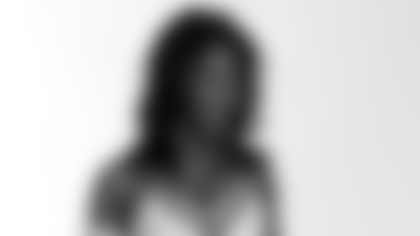 My name is Kiahna and I am excited to return for my 2nd season as a Redskins Cheerleader Ambassador!
Although I am a proud native of Baltimore, Maryland, I moved to the DC area many moons ago and somehow never left! I obtained a B.A. in Political Science with a minor in Spanish from The Catholic University of America. Not long after college, I continued my education and earned an M.A. in International Relations from Howard University, and am currently a senior project manager at a public policy non-profit organization.
Cheerleading and dance have always played a major role in my life. During my college years, I co-founded and served as captain of the Catholic University Cheerleading squad. In my wildest dreams, I never imagined that I'd go from cheering for a college team to becoming a part of the Washington Redskins family!! This is truly a dream realized.
My passion for travel and exploring new cultures, particularly those in the developing world, has provided me with the opportunity to visit many countries in Europe, Africa, South America and the Caribbean, among many others. To date, my favorite destination is South Africa. Nkosi sikelel' iAfrika!
At heart, I'm a simple gal who loves nothing more than laughing 'til it hurts, enjoying good food (I love to eat!), and sharing life's precious moments with friends and family. When I'm not working or rooting for the Skins, I spend my free time helping out as a case-management volunteer at a homeless center in downtown DC. I believe that we should all "be the change you want to see in the world."
I have been so extremely blessed and would like to extend a special THANK YOU to my parents for always allowing me to dream big and encouraging me to achieve the unattainable. (I love you!)
Ok friends, I look forward to meeting you all--so be sure to say hello on game days at FedEx field! Hail to the Redskins!