The Tampa Bay Buccaneers have crawled to a 3-5 start, losing five of their last six games. They've flipped between quarterbacks, giving both Ryan Fitzpatrick and Jameis Winston chances to win the job outright. It's been an up and mostly down season in Tampa.
Much like their NFC South counterparts the Atlanta Falcons and the New Orleans Saints, the Buccaneers have put up a lot of points on offense and have given up more than their fair share on defense.
The difference is that Tampa has let its opponents build a big lead quickly, and has had to play catch up for most of its games. Scoring in garbage time has boosted the Buccaneers' points per game average to 28.6, seventh in the league.
This is partly because they've allowed opponents to score an average of 23.4 points in the first half, but only 11.0 in the second. Allowing an average of 23.4 points in a half is a ridiculous stat for a team to carry halfway through the season. For reference, Washington's offense is averaging 20.0 points per game, and that's including both halves.
The Buccaneers have allowed explosive passing plays in every game this season. Through a variety of ways, they've given opposing teams huge chunk plays through the air, be it missed coverages, missed tackles or a combination of both.
Those plays, and points, led the Buccaneers to fire their defensive coordinator Mike Smith after six games. Smith had been the Buccaneers defensive coordinator since the beginning of 2017, a season in which the Buccaneers allowed the most yards per game in the league and followed it up with this year's performance where they're sitting at fourth-most yards allowed per game, and allowing the most points per game at 34.4.
Opposing quarterbacks have put up some impressive numbers on the Buccaneers defense. They've averaged 291 yards, 2.5 touchdowns and 0.1 interceptions a game this season. When extrapolated over the rest of the year that comes out to an MVP-caliber season of 4,661 yards, 40 touchdowns and two interceptions, not to mention the 73.7 percent completion percentage. Those numbers are all better than Tom Brady's 2007 MVP season.
Tampa has been torched for a passing play of 20 or more yards 36 times this season. When your defense is giving up four or five huge plays through the air every game, your season can quickly turn into a shootout.
Taking a look at each of those 36 plays, there are some common threads. First off, it's apparent that Tampa's defense has a tackling problem. There are too many times where short dumpoff passes or screens turned into explosive plays because of multiple missed tackles.
One of those missed tackles landed the Buccaneers defense on the wrong side of the highlights cycle when Steelers tight end Vance McDonald stiff-armed safety Chris Conte into the ground en route to a 75-yard touchdown.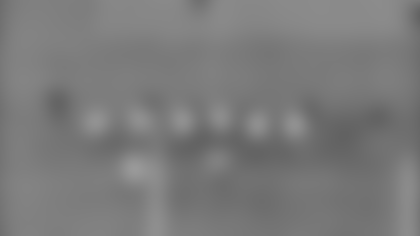 The play was emblematic of Tampa's season on defense: a bad play made worse in an embarrassing fashion.
But Tampa's problems on defense run deeper than misplays by individuals. You don't give up an average of over 34 points per game without it being a team effort.
Some of their greatest weaknesses have been defending the deep ball while in man coverage, and covering the seam routes where tight ends have feasted, collecting 48 receptions, 650 yards and five touchdowns through eight games. For fantasy football players, that's the most points allowed to tight ends by a defense this season per Pro Football Reference.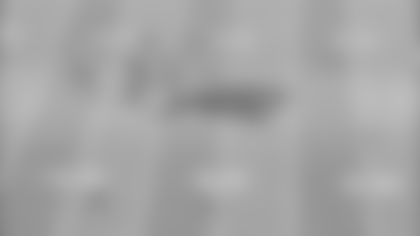 Here the Buccaneers came out in Cover-4 on second-and-11, with four deep defenders and three underneath defenders. To be fair, Cover-4 is weak against seam routes as it forces the underneath defenders to carry the seam to the deep safeties. The issue here is that both of Tampa's safeties are lined up 15 yards off the line of scrimmage, and they immediately drop 10 yards deeper when the ball is snapped.
The three underneath defenders do not drop at all, their eyes are focused on the two players in the backfield. There needs to be a deeper drop from one of the inside linebackers here, but instead all underneath defenders take a step forward at the snap and follow the running back and wide receiver out to the flats, giving the tight end an easy gain of 23 yards.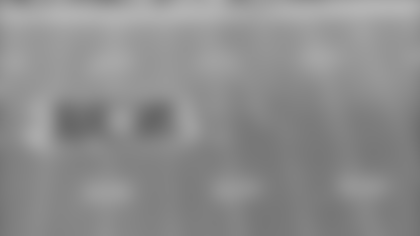 Here, the Bengals ran a verticals concept out of an empty formation. It was first-and-10 and the Buccaneers were in Cover-4 again, with their two safeties 20 yards off the line of scrimmage when the ball is snapped.
The two players lined up in the slot ran seam routes, pulling two underneath defenders with them. The safety lined up on the right, over A.J. Green, kept getting deep until the ball was thrown, giving Green the space to beat his linebacker quickly and get open for the 23-yard reception.
Attacking Tampa's seams could be key for Washington's offense this Sunday. Tight ends Jordan Reed and Vernon Davis have had some success in the middle of the field, but they could be relied on even more given Washington's injuries to the wide receiver position. Alex Smith has targeted his tight ends an average of over nine times per game, and he should have ample opportunity get to ball to them this Sunday.
All of this will be moot, again, if Washington isn't able to capitalize on a leaky defense. Going into the games against the Saints and the Falcons, their defenses profiled similarly. In those two contests the Redskins averaged only 16.5 points, losing both in a big way.
Another similarity the Buccaneers have with the Saints and Falcons is an explosive offense, albeit one that has been less than consistent.
The Buccaneers rank first in the league in passing yards per game, with an average of 356.6. Their eight-yards per passing play rank fourth in the league, with both Ryan Fitzpatrick and Jameis Winston having high-volume games through the air. Fitzpatrick will likely start this Sunday, and he's experiencing an up and down season only the 14-year journeyman quarterback is capable of.
Fitzpatrick started the season off leading the Buccaneers to a 2-0 record, throwing eight touchdowns and one interception. In Week 3 he turned the ball over three times against Pittsburgh, including a pick six that put the Steelers ahead 23-7.
He was benched the next week against Chicago en route to a 48-10 blowout loss. In Week 8 he was brought back in for an attempted comeback win against Cincinnati that fell just short. For the time being, the Buccaneers are rolling with Fitzpatrick at the helm.
In the four games Fitzpatrick has started and finished, Tampa averaged 32.5 points, which would rank fourth in the league in points per game.
Wide receiver Mike Evans' stat lines are a good barometer for Tampa's offensive success in Fitzpatrick starts. Evans has 28 receptions, 496 yards and four touchdowns from Fitzpatrick. From Winston's passes he has 19 receptions, 290 yards and no touchdowns. Fitzpatrick has slung it, and Evans has benefited.
But in the middle of the field, usually an area where turnovers happen, Fitzpatrick has been a surgeon. Per Next Gen Stats passing charts, Fitzpatrick is 41-of-57 passing for 643 yards, seven touchdowns and one interception. Couple that with a 71.9 percent completion rate and 11.3 yards per attempt average and those are deadly numbers for a quarterback. Fitzpatrick has done it right in the center of the field.
Washington's middle of the field defense has been closer to boom or bust this season. They've given up four touchdowns and are allowing completions at a 73 percent clip, but they've also grabbed four interceptions. They're allowing a passer rating of 92.5 over the middle of the field. Fitzpatrick's numbers net him a passer rating of 141.3 in the middle of the field, which is near perfect (158.3), making this a matchup to keep an eye on.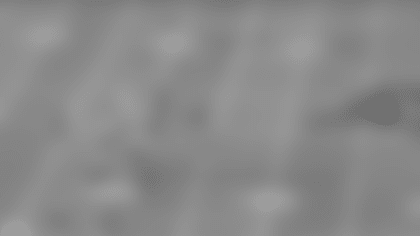 On the play above, the Buccaneers find a way to get the ball to second-year tight end OJ Howard, who has become a weapon in his second year, on pace for 56 receptions, 944 yards and 10 touchdowns. His 16.9 yards per reception are impressive for a position usually thought of as a safety blanket, but plays like this are how he has carved out an important role in Tampa's offense.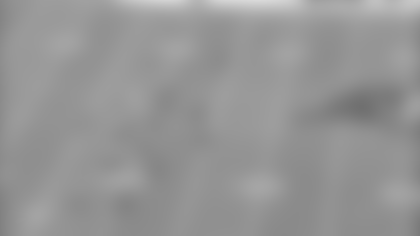 Against man coverage from safety Malcolm Jenkins (No. 27), who's lined up over him in the slot, Howard fights for an inside release on his seam route. From that point the battle is over, as Howard is bigger and faster than Jenkins, and having an inside release on a seam route with single coverage made for an easy completion of 20 yards.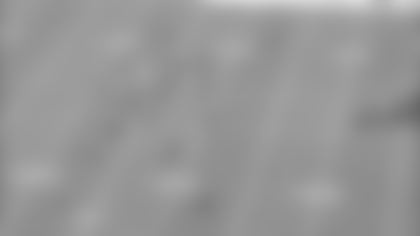 Howard has earned the over-used title of offensive weapon. He can win both before and after the catch. Above is an example of Howard turning a 10-yard dig route into a 75-yard touchdown.
Limiting explosive pass plays will be key if Washington is to have a bounce-back performance on defense this week. Against the Falcons, the Redskins gave up nine plays of 20 or more yards, as well as a 47-yard pass-interference call. That obviously can't happen this week in Tampa against a Buccaneers offense that's able to score in many different ways.