Apparently the Philadelphia Eagles have never heard of Excedrin and Gatorade because their Super Bowl hangover is lasting into December.
After gliding to a 13-3 record last year despite losing their MVP-candidate quarterback Carson Wentz to an ACL tear, the Eagles went the distance and won their first Super Bowl, toppling Tom Brady and the Patriots 41-33. Their 5-6 record in 2018 has been one of the more surprising occurrences of the 2018 season.
The 2017 Eagles relied on turning long drives into points by excelling on third down and in the red zone. They had the best time of possession in the league, holding the ball for almost 33 minutes a game. More importantly, they converted on third down at a top-10 rate and scored touchdowns on 65.5 percent of red zone appearances, the best rate in the league.
This year they've continued to hold onto the ball, managing an average of 31:30 minutes per game, the second-highest average time of possession in the league. But after that, the similarities fall off. The Eagles are scoring touchdowns on 55.3 percent of red zone trips, 22nd in the league. That 10 percent drop off from last year's number is a big reason why their points per game have dipped from 28.6 to 20.9, from third-most in the NFL to 24th.
Part of the offensive drop off from 2017 to 2018 can be explained by the talent exodus that often hurts successful teams. Philadelphia's explosive offense last year stemmed from the ingenuity on their coaching staff. Head coach Doug Pederson assembled a collaborative coordinating staff of himself, quarterbacks coach John DeFilippo and offensive coordinator Frank Reich. The three of them formulated a game plan for backup quarterback Nick Foles that resulted in them hanging 41 points on the Patriots in their Super Bowl win.
But other teams wanted in on the "Philly Special," as Frank Reich was hired by the Colts to become their head coach, and DeFilippo moved on to Minnesota to become their offensive coordinator.
In 2018, Pederson stands alone at the helm of the Eagles offense. They're averaging the same yards per passing play this year at 6.23 as they were last year, and their yards per drive are within one yard of last year's total. They've been arguably more successful at play action this year than last year, and they run it at the second-highest rate in the league at 29 percent.
But the real difference on offense has been in their red zone production. Dropping from scoring touchdowns on 65.5 percent of appearances to 55.3 percent is a big difference, and explains why their offense has been worse by more than a touchdown per game this year.
Their personnel usage has changed this year, too. They've ran 12 personnel, formations with one running back and two tight ends 32.2 percent of the time this year versus 21.3 percent last year. Their yards per play in that grouping has jumped from 5.3 to 6.2, and they have a 54 percent success rate on plays out of 12 personnel this year according to Next Gen Stats.
When looking at their playmakers, it shouldn't be a huge surprise that they run plays with multiple tight ends. Zach Ertz has continued his upward trajectory toward elite tight end territory, with his 2018 campaign being his best yet. Rookie tight end Dallas Goedert has the fourth-most receptions on the team at 21, and has earned a significant role as TE2 on the Eagles offense, playing 43.1 percent of snaps on offense this season.
It's allowed the Eagles to get creative with their use of play action, often leaving a tight end in to pass block or run a delayed route to get open. In Carson Wentz's first game back this season he targeted his tight ends 21 times. Wentz likes his big targets.
Both Ertz and Goedert have the ability to make big-time plays. In the Eagles Week 8 matchup with the Jaguars, Goedert scored a touchdown that wound up on a lot of highlight reels.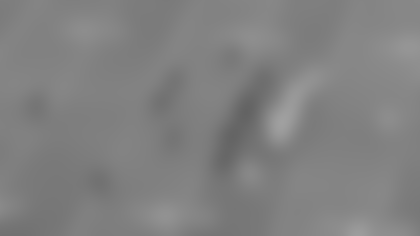 With 32 seconds left in the second quarter, this touchdown gave the Eagles a 10-6 lead going into halftime. The play design was successful, as it got Goedert single coverage on the wheel route on the backside of the formation, but it went for a touchdown due to Goedert's yards after catch. The pass-blocking held strong, too, giving the route plenty of time to develop. This was helped in part by having three tight ends in-line on the right, and having the line downblock on the roll out to the right. It got everybody moving that way thinking run, allowing Wentz to hit Goedert on the backside for the 32-yard gain.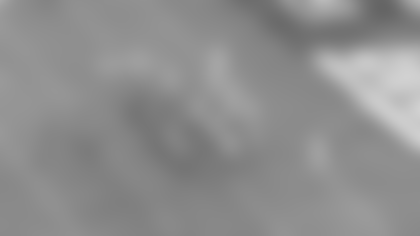 Getting 1-on-1 matchups for its tight ends with play action has been one of the driving forces of Philly's offense. Ertz is a talented enough route runner to match up with cornerbacks, and in the play above he loses Janoris Jenkins on his first move.
The Eagles came out in a heavy formation with three tight ends, a running back and a wide receiver. They shifted their formation after having two tight ends and a wide out in the backfield to a more standard three-tight heavy formation, and the Giants stacked the box anticipating a run. The Eagles ran a play action fake, no Giants defenders got within five yards of Wentz and he hit a wide-open Ertz for the touchdown on an out-breaking route.
Redskins safety Ha Ha Clinton-Dix testified to Ertz's receiving ability when asked about the tight end by Redskins.com on Wednesday.
"He's definitely a target, he's one of the big targets in this game coming up," Clinton-Dix said. "Hell of a tight end, damn near a receiver if you ask me, we've just got to disrupt him, get our hands on him and make it tough for him."
The Eagles have been able to run play action effectively despite having an under-performing ground game for most of the season. Running back Jay Ajayi, whom the team traded a fourth-round pick for in the offseason, was put on IR after tearing his ACL in Week 5. After that they shuffled through a stable of running backs until finding some success with rookie Josh Adams.
Adams has 14 avoided tackles on 56 attempts for a 25 percent rate, per Pro Football Focus. The rest of the Eagles' running backs have a 13.1 percent avoided tackle rate this season, giving their run game cause for optimism moving forward. That, combined with their play action passing game, is enough of a threat to challenge a Redskins defense that's slipped up in the last month, allowing over 30 points in two of their three losses.
The largest candidate for blame for this season's downturn is Philadelphia's defense, which was a strength in 2017 and has been a liability in 2018.
Last season, the Eagles defense ended on a high-note, allowing an average of 16.6 points per game after their Week 10 bye. They were an efficient defense, ranking in the top five in yards allowed per drive as well as finishing with the fourth-most takeaways per drive according to Football Outsiders.
This season, those numbers have plummeted. The Eagles are allowing 2.2 points per drive to opposing offenses, 19th in the league. Turnovers are often a volatile stat, so regression from top five in takeaway efficiency should have been expected, but their free-fall from fourth to 29th in takeaways per drive has hurt their ability to close out games.
But there are some factors outside of their control that have resulted in their dropoff. Their defensive backfield has been gutted by injury. Their Week 1 trio of starting cornerbacks Jalen Mills, Ronald Darby and Sydney Jones were all out last week due to injury. Darby was placed on IR after tearing his ACL in Week 10, and Eagles head coach Doug Pederson told reporters Monday that Jones and Mils are day-to-day.
Injuries concentrated at one position like that can dismantle a season. When their pass rush doesn't get to the quarterback, the Eagles corners have given up big plays. Even last week against the 3-8 Giants, who have struggled offensively, the Eagles gave up some big plays that led to 19 points and 346 yards in the first half.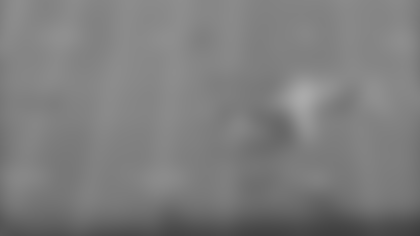 It's a tough ask to have a third-year undrafted free agent out of Pittsburgh State cover Odell Beckham Jr. 1-on-1, but that's where the state of the Eagles defensive backfield is. On first-and-10, De'Vante Bausby lined up over Beckham while the Eagles ran Cover 1. Bausby was asked to press Beckham and stick with him, but Beckham swatted Bausby's attempted press at the line. After that Bausby had to play catch up, and with only a single-high safety he doesn't get help over the top in time to stop the 39-yard catch. Beckham got the outside release he was looking for, and with a better ball from Manning this could have been a touchdown.
Instead, the Eagles forced a field goal. Red zone defense has been a bright spot for the Eagles this season, as they've only allowed touchdowns on 47.6 percent of red zone appearances, the third-best rate in the league. They just haven't been effective at stopping opponents from getting there.
It doesn't help that they've had tackling problems lately. Against the Giants, the Eagles corners missed plenty of tackles in the flats that led to big gains by their running backs. Part of this can be written-off as the Saquon Barkley factor, but their tackling issues on display ran deeper than Barkley's elusiveness. Giants running backs caught 10-of-11 targets for 46 yards and a touchdown.
Their corners, Bausby, Cre'Von LeBlanc and Chandon Sullivan earned tackling grades of 38.1, 29.1 and 26.2 respectively per Pro Football Focus. The trio also combined for six missed tackles and zero run stops.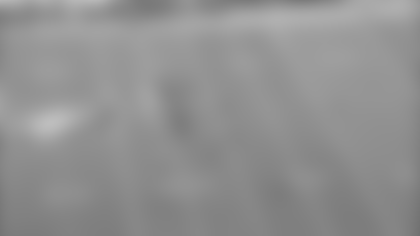 Above is an example of how painful those missed tackles can be. Bennie Fowler (No. 18) runs a hitch route, but the missed tackle by Bausby gives him an extra 10 yards. These can be back-breakers over the course of the season, and will be something Washington could try to exploit on Monday.
Monday night could be pass-catching savant Chris Thompson's first game back in a month for the Redskins, which would be perfect timing for the issues mentioned above. Washington will need some of those plus-plays to pull out a road victory in prime time.