Falcons quarterback Matt Ryan is on pace for a season akin to his 2016 MVP performance. At his current pace, he's in line for 34 touchdowns, five interceptions and 5,338 passing yards at a 71.1 percent completion rate, both career-highs. The only thing that's drastically different from the Falcons' 2016 Super Bowl run is the defense, which is allowing the second-most points per game in the league with 30.3 per game, five more than they allowed in 2016.
It's been enough to stick Atlanta with a 3-4 record, landing them at third place in their division. That record can be deceiving though, as an explosive team like that is unpredictable.
Take the Saints for example, they're allowing 26.1 points per game and are scoring at a 33.4 per game clip. They were sitting at a similar situation when Washington went into New Orleans, a 2-1 team with an explosive offense and a porous defense, to play them on Monday Night Football. We saw how that game turned out, and this game is similarly dangerous. Just look to the Saints and Falcons game from Week 3, where they combined for 80 points, to see how volatile teams like that can be.
Falcons games are a race to the end zone, and Atlanta is a good example of a team that plays to its personnel's strengths, and not the other way around.
Their top three wide receivers -- Julio Jones, Mohamed Sanu and Calvin Ridley -- are all averaging over 45 yards per game. On top of that, their tight end Austin Hooper has been active in the receiving game for the Falcons, taking advantage of holes in the zone in the middle of the field. He's averaging a career-high 46 yards per game.
Add in running back Tevin Coleman's receiving ability and you have the perfect recipe for 11 personnel (one running back, one tight end and three wide receivers). The Falcons trust that grouping, evident by them utilizing that set 89 percent of the time on third down when the yardage needed is five yards or more.
And they've been successful when doing so. The Falcons are second in the league in third down conversion rate at 50.0 percent, and they've done a good job spreading the ball around to those five pass catchers. This has aided them in their red zone offense, which is ranked sixth this season in touchdown percentage after ranking 23rd last season.
Despite the Falcons receivers sharing the wealth this season, Jones still holds the lion's share of the receiving yardage with 812 yards on 53 receptions. For reference, Hooper is second on the team with 321 yards. The Falcons' receiving hierarchy still funnels down through Jones.
But there's been a strange caveat to Jones' dominance this season -- through seven games he has yet to score a touchdown despite averaging over seven receptions and 118 yards per game.
Falcons offensive coordinator Steve Sarkisian told reporters that Jones' ability to draw double coverage has allowed the other receivers to capitalize on scoring.
"The execution is there. Julio's been great, I mean the guy is just a selfless player, works extremely hard as we all know. He's a big reason the other guys are getting their touchdowns. As long as the double coverage stuff continues like we've seen it, it allows for opportunities for other guys," Sarkisian said. "And then when things start to even themselves out, I'm sure Julio's going to make his plays when the opportunity comes."
One of the ways that Jones helps the other receivers get involved is by demanding double coverage, and using that to vacate an area of the field Ryan wants to target. The play below came on a third-and-13 against the Giants in Week 7. Jones, at the top of the image, runs a vertical route and pulls the corner and deep safety in coverage.
The Falcons isolate Jones to one side and have him run similar routes for big gains often. One of his most dangerous is a deep out, based off of a fake post route, where he cuts back out to the sideline. It looks like the Giants were protecting against something like that by double covering him here.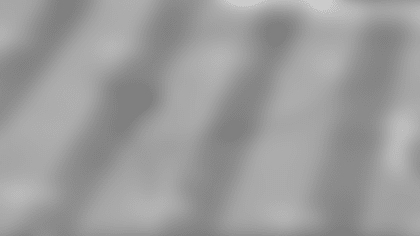 Taking advantage of this, the Falcons bring two crossing routes underneath him, giving Ryan the option to hit either depending on the coverage. If the Giants are playing zone, Ryan could wait until one of the routes opens up between the zones. If they play man coverage, then he could wait for the receivers to get outside leverage, or straight up outrun them, to make his throw.
Here the Giants run a man concept, and linebacker Alec Ogletree takes the inside release from the two receivers lined up on the offensive right, which happens to be Sanus' gold-colored route. Sanu runs a shallow crosser, or drag route, across the formation, and beats Ogletree immediately.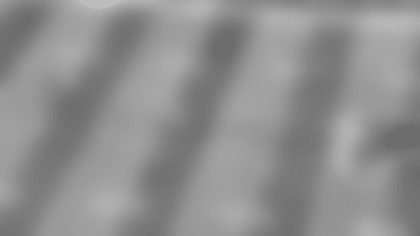 By the time Ryan threw the ball Sanu already had over three yards of separation from Ogletree, per Next Gen Stats. The receiver running the deeper crosser, Ridley, is occupying the safety Curtis Riley in the middle of the field, leaving Sanu a clear path to the first down marker after Jones clears out his side of the field.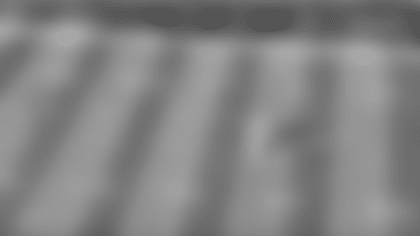 After the ball is delivered it's a footrace between Sanu and Ogletree. Advantage: Sanu. First down, and the Falcons continued their drive.
It will be interesting to see how the Redskins decide to cover Jones. Last week against the Giants, Josh Norman started out playing solely at right corner, where he has always lined up. During the second quarter, he started following Odell Beckham Jr., partly because Quinton Dunbar missed the game due to a nerve injury and because Greg Stroman, a seventh-round rookie out of Virginia Tech., gave up a longball to Beckham Jr. in the first quarter.
It's unclear if Dunbar will be able to play this week, but if he's out again, Washington may decide to have Norman shadow Jones in coverage. They could also play around with shading coverage toward his side, for example having safety D.J. Swearinger Sr. play deep half on Jones. Swearinger Sr. has had a fantastic season in coverage, and is coming off a two interception game in which he posted a 90.1 coverage grade by Pro Football Focus.
Then again, this may all be moot if Washington's defensive line can replicate the performance they had against the Giants, where they sacked Eli Manning seven times and were causing pressure all game long. It's hard to get the ball to your studs when you're getting pressured every snap.
Atlanta's defense on the other hand has had a rough going this season. They're a big reason for the team's disappointing start to the season, giving up over 30 points in three of their four losses.
Entering the season there was some warranted optimism for the unit, but after losing both of their starting safeties and their starting Pro Bowl middle linebacker to injury those expectations were quickly abandoned. Couple that with an underperforming pass rush, in part due to defensive tackle Grady Jarrett's ankle injury, and you have a team giving up the third-most points per game (30.1).
Jarrett being added back into the mix has helped with that. In his first game back, the Falcons had their best defensive performance since Week 1 holding the, albeit weak, Giants offense to 20 points and sacking Eli Manning four times.
"Certainly getting Grady [Jarrett] back was a real factor, I love the combination of him and Jack [Crawford] inside," Falcons head coach Dan Quinn told reporters. "And he's got a presence about him -- the quickness, he can beat you to the punch. So, I thought in that game our pass rush turned into a vision more of what I hope it could look like. When we have that group out there I like the speed and how they can play."
While Jarrett being back in the mix is a boost to the unit, the defense still has some glaring weaknesses, as it allowed the Giants to convert 42 percent of third downs in their last game. On the season, New York is converting those at a 35 percent rate.
All of those issues are compounded in the red zone, where the Falcons are ranked 29th in touchdown percentage. They've given up 23 touchdowns in the red zone through seven games this season, with nine of them coming on the ground and 14 through the air.
Losing linebacker Deion Jones to a foot injury after their Week 1 loss to the Eagles has left a gaping hole in the middle of the Falcons defense. They're allowing opponents to convert at a high rate in the two most important areas -- third downs and in the red zone. Opponents average a 54.1 percent conversion rate on third down against Atlanta, the second-highest rate in the league.
Below we'll take a look at how these defensive issues have manifested in the red zone, and how they are all related.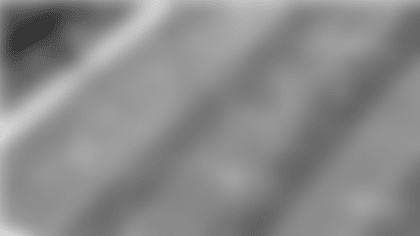 Against the Saints, Atlanta ran a cover two zone in the red zone, a common red zone coverage. They dropped Jarrett (97) into coverage and only rushed three, forcing Drew Brees to find a hole in a zone coverage that has six underneath defenders. The first issue with this play is that Atlanta hasn't been able to generate pressure rushing four, and they aren't able to bother Brees quickly enough rushing three.
They eventually do get close enough to pressure him, but his time from snap to throw on this play is 4.3 seconds, and it gives wide receiver Cameron Meredith enough time to find an opening in the zone, leading to a touchdown.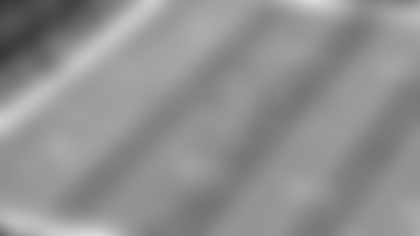 On the play above, Meredith (81) released from the outside (bottom of the image) and ran a slant route underneath Michael Thomas' (13) hitch route. When the play started to break down, Meredith sat in the zone for a moment and then continued his route inside. Brees found him open and Meredith broke through some tackles for the score.
Slot corner Brian Poole (34) sat with Thomas, but didn't switch onto Meredith as he crossed in front of him. That could be because he was expecting inside help from the inside linebacker or from Jarrett who dropped back, but it also looks like Robert Alford (23), the outside corner lined up over Meredith, didn't communicate that Meredith was crossing inside under Thomas' improvised pick.
Quinn highlighted communication as an area needing improvement for the Falcons, and said the Falcons' Week 8 bye provided some time to work on it.
"Generally we can hear a good defense by how it sounds -- prior to the snap, in snap -- that kind of communication. And now, I'm hearing that on a more regular basis and that's music to my ears, that's for sure," Quinn said.
Much like a good relationship, quality defense relies on open and constant communication.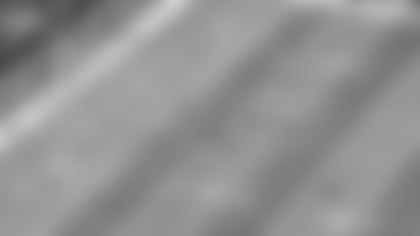 The above play is another example of a receiver getting lost in Atlanta's red zone, as the defenders carry the vertical routes deep and nobody is left to account for the running back Peyton Barber who ran a block-and-release quick hitch route right in the middle. It's an easy read for Jameis Winston and Barber goes into the end zone untouched.
It's difficult to perform at a high level on defense when you're missing starters at key positions, but the Falcons don't help themselves by leaving receivers open in the end zone. It'll be something to watch for this weekend, as the Redskins offense is still looking to put together a complete game.
The Redskins stand at 25th in red zone touchdown percentage on offense, and Sunday is as good an opportunity to fix that as any against the Falcons' defensive red zone struggles.