Sitting at 1-6 on the season, it's clear the Giants have some serious flaws. It's an interesting transition period in New York, with the team hanging in limbo during the end of quarterback Eli Manning's waning career.
But, let's take a look at the biggest bright spot for them in 2018: A certain rookie running back who has been putting on an absolute show seven games into the season. Former Penn State standout Saquon Barkley has become the focal point of the offense, showing off his ability to make defenders look silly when he has the ball in his hands.
Barkley's opportunity has come in part by necessity. The Giants have not done a good job of protecting the quarterback by any metric. They're allowing pressure on 32.7 percent of pass attempts, the fourth-highest rate in the NFL according to Football Outsiders.
Pro Football Focus has the Giants offensive line as the second-lowest graded pass blocking unit in the league. ESPN has the two Giants tackles, Nate Solder and Chad Wheeler, as the worst duo in the league per their new pass rush win rate model.
It's not much of a hot take to say the Giants' offensive line has had difficulty protecting the quarterback.
So, how have they produced on offense? They've leaned on that shiny new running back to turn quick dump-off passes into meaningful gains.
The play below is not a remarkable design, and it didn't end up meaning much. It was on the Giants final drive of a game in which they lost 33-18.
But it is a simple example of how Barkley creates missed tackles out of nowhere. It was third-and-4 and the Giants had the two wide receivers at the top of the screen running vertical routes, the tight end running a crossing route and the wide receiver on the bottom of the screen running a comeback route. Barkley ran a flat route and quickly looked for the ball in case Manning was pressured early. He was, dumped the ball off and then Barkley did the rest.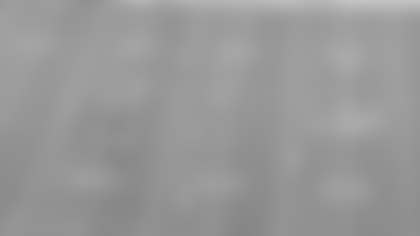 Barkley hesitates at the first-down marker and then takes off as soon as the two Saints defensive backs break down to make the tackle. This play won't make Barkley's top-10 highlights on the season, but watch how Barkley makes defenders look silly here. The Redskins will have to put on a tackling clinic this Sunday if they want to contain him.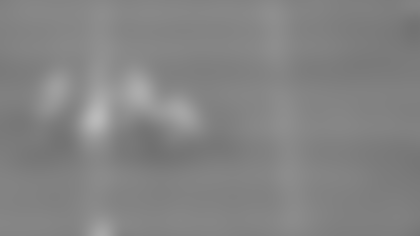 Barkley only has three targets deeper than 10 yards past the line of scrimmage, with almost all of his routes being flat routes or screens. Route-running is not what makes him stand out in the receiving game; instead he just makes the first guy miss, every time. He's on pace for 2,068 yards from scrimmage and 16 total touchdowns as a rookie in a bottom-of-the-league offense.
Barkley currently leads the league with 50 broken tackles, per Football Outsiders. Washington has only allowed 10 broken tackles this year, which is the third-fewest in the league, and is a testament to the sound tackling Washington's defenders have preached each week. Safety D.J. Swearinger Sr. told reporters the same thing himself when asked about stopping Barkley.
"He's been doing a lot of great stuff, he's been a generational player," Swearinger sr. said. "Watching him, he had a lot of people [who] can't tackle him on the first try. So we need to be able to do that."
It's not like the Redskins have avoided playing against an elusive, pass-catching running back this season. They've just wrapped up and made solid tackles. Below is an example of cornerback Quinton Dunbar making a textbook tackle on Panthers' running back Christian McCaffrey in the flat.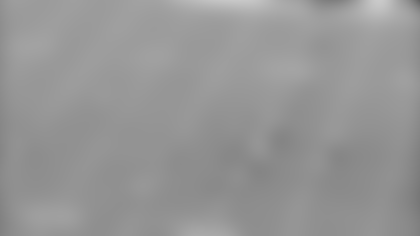 McCaffrey is the most deadly receiving threat out of the backfield the Redskins have faced this season, and he was held mostly in check during their Week 6 matchup. McCaffrey caught seven of eight targets for 46 yards with four of those catches coming on flat routes, one on an angle route inside and the other two on quick hitches underneath the zone. He was tackled on first contact each time, something Washington will need to replicate against Barkley.
A big key will be if cornerback Quinton Dunbar will be available after injuring his shin in the Carolina game. Dunbar was inactive last Sunday, but his solid tackling would go a long way in limiting Barkley's runs after catches.
Now for the other side of the ball. After their loss on Monday night, the Giants have started to trade away some of the players they don't view as part of the team's future. It looks like a rebuild is on the way, and it makes sense to open up some snaps for the younger players on the Giants roster.
That is probably why the Giants traded gap-plugging defensive tackle Damon Harrison to the Detroit Lions for a fifth-round pick on Wednesday morning. Harrison has played well his entire career, but he is almost 30 and has a contract worth around $8 million a year through 2020.
The Giants probably feel even more comfortable moving on from the seven-year pro after seeing their two young defensive tackles, Dalvin Tomlinson and B.J. Hill, play well enough to be starters.
Hill, a rookie, was taken in the third round out of N.C. State and has increased his defensive snap-share from 37 percent in Week 1 up to 57 percent in Week 7.
Tomlinson, who played four years at Alabama, was drafted in the second round of the 2017 draft. He's been a starter since Week 1, and has played all across the interior of the defensive line.
The young duo will have a new task absorbing most of Harrison's snaps, so it will be interesting to see how they perform in a full game against Washington's interior offensive line.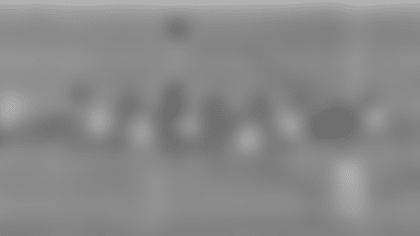 Here's an example of Hill taking on a double team and holding his ground while occupying both the left tackle and the tight end. As a bonus, he even gets back into the running lane and helps make the tackle.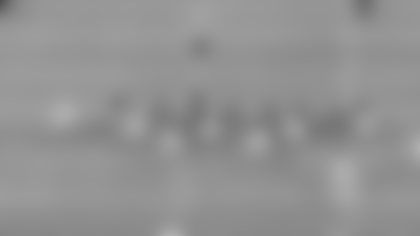 Hill's strength jumps out during this play, and his measurables back it up. He bench-pressed 225 pounds 35 times at the NFL Combine, third-most among defensive linemen. Running back Tevin Coleman only got two yards on this play thanks to Hill plugging the lane, keeping the linebackers free and even making the tackle himself.
Below is an example of how Tomlinson can affect an opposing run game to a similar effect.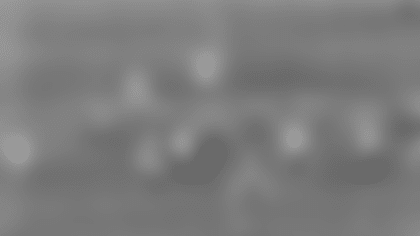 Here, the Jaguars run an outside zone play on second-and-9. On this play he doesn't give up outside leverage to the All-Pro left guard Andrew Norwell. Tomlinson gets his hand inside Norwell's shoulders immediately, and then gains leverage, driving the guard back and staying square with him throughout the play. The result of the run is a five-yard gain because of a misread by Alec Ogletree (52), and because the playside defensive end Kareem Martin, who gives up ground to the double-team.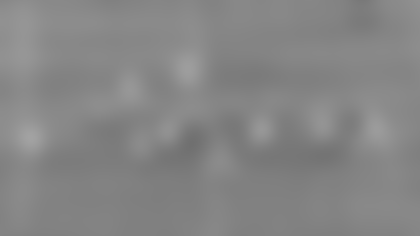 Regardless, the speed of Tomlinson's hands here is impressive and is a big reason why the second-year pro has become a full-time starter for the Giants. Redskins' center Chase Roullier said that both Tomlinson and Hill have a combination of quickness and strength that makes them difficult to block.
"They're big, strong physical guys," Roullier said. "They have the ability to jump off the line quick and get their hands into you, so to combat that you've got to be strong and use your hands as well, obviously they're very large human beings up there so you've got to be able to anchor in and handle that. A lot of it comes down to being able to get your hands on first, if you allow him to get into you, you're already behind. You've gotta be able to play fast with that, and even if you are smaller than him if you can get your hands on him faster you're going to get the advantage there and obviously pad-level helps as well just to allow you to get the leverage to move a guy."
One of Roullier's strength's coming out of Wyoming was his ability to use leverage against stronger or quicker defensive linemen, and Sunday will be another opportunity for the second-year center to use them.
Washington will look to keep the ground game rolling as its formula for winning this season, relying on sustaining long drives and piling up the rushing yardage. In each of the Redskins' four wins this season, Adrian Peterson has gone for 95 or more rushing yards. It's hard not to see that happening again this Sunday, with the Giants allowing around 115 rushing yards per game, but the interior of the offensive line will have a lot to handle with the way Hill and Tomlinson have been playing.