After a disheartening defeat on Monday night in New Orleans, Washington will need to bounce back on a short week against Carolina this Sunday at home.
Carolina comes into Week 6 sitting at 3-1 after victories over the Cowboys, Bengals and Giants. Their only loss of the season came in Week 2 at Atlanta, where they fell 31-24.
Let's take a look at how Carolina has played through their first four games.
Keep pounding. The Panthers have taken their slogan to heart this season, leaning heavily on their rushing attack.
Newly hired offensive coordinator Norv Turner brought his 32 years of coaching experience to the Panthers system and has helped them get off to a strong start with their league-leading rushing attack. Some of Turner's past successes include the Cowboy's Emmitt Smith-led offense and the deadly Chargers offense that featured LaDainian Tomlinson.
Let's just say Panthers running back Christian McCaffrey is in good hands.
The Panthers have averaged 154.0 rushing yards per game this season, the most in the NFL. They've done it while averaging over five yards per carry, operating a ground-attack that is mostly out of pistol and shotgun formations.
McCaffrey is a unique weapon with the ability to make big plays both running and catching the ball. Against the Bengals in Week 3 he rushed for 184 yards, and in Week 2 against the Falcons he caught 14 of 15 targets for 102 yards.
The versatility McCaffrey brings to their offense allows the Panthers to run out five-wide sets, check the defense's alignment and then motion McCaffrey back into shotgun for a zone run.
They also do the reverse and come out with McCaffrey in the backfield and motion him out wide, never letting the defense get comfortable.
The Panthers have run 61.5 percent of offensive plays out of shotgun according to Next Gen Stats and have averaged a solid 6.4 yards per play. Over half of their run plays have come out of shotgun, mainly because of quarterback Cam Newton's running ability.
Newton is off to another impressive season of running the football with three rushing touchdowns through four games and averaging 40 rushing yards a game, serving as a deadly complement to McCaffrey.
The Panthers like to get both McCaffrey and Newton involved in the running game, and running out of shotgun forces the defense to account for both of them each play by making the backside defensive end account for the quarterback even on simple handoffs.
Often, they'll motion a wide receiver or tight end to the opposite side or into the backfield, snapping the ball as soon as they're set. Out of that look the Panthers run a lot of read options, and bank on the defense having poor eye discipline. If defenders are caught watching the wrong player, it leads to big gains in the run game.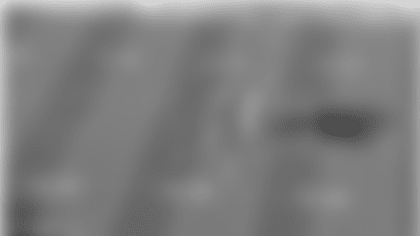 Here the Panthers come out with three wide receivers and a tight end to the right, with McCaffrey lined up to the left of Newton in shotgun. The Panthers motion wide receiver DJ Moore (in red pictured below) from the slot into the backfield right of Newton, bringing in slot corner Anthony Brown.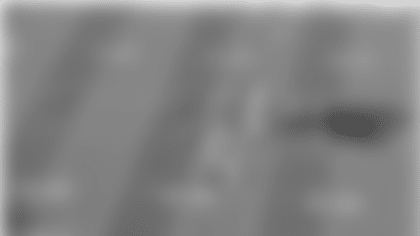 Defensive end Randy Gregory (circled in gold) has backside contain on this play. When the ball is snapped, the Panthers pull their left tackle and left guard to the right, and Moore goes out wide to block. The Panthers have given the Cowboys every reason to think the ball is going to McCaffrey on an outside handoff, by pulling their lineman from the other side and having Moore crack block the defensive back.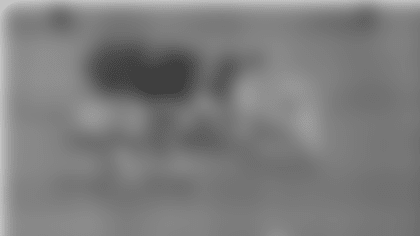 Newton reads Gregory (94) and sees he's committing to McCaffrey. Linebacker Jaylon Smith (54) follows the pulling lineman to the left, and safety Kevin Frazier (35) follows Moore outside.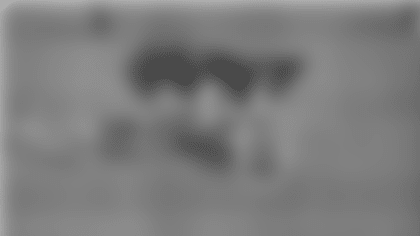 With Gregory collapses inside and linebacker Sean Lee takes a false step to his left, Newton can get to the edge and work in space. He gets 29 yards on this play after breaking a tackle down field, setting up a red zone opportunity that ended in a touchdown run by Newton a few plays later.
Staying strong in run fits and assignments will be key for Washington's front seven this week, making it the match up to watch. Washington has allowed the fifth-fewest rushing yards per game in the league this season at a 92.5 average. Part of this has been game script dependant, as they've only been in one close game this season. They were up big on Arizona and Green Bay at halftime, forcing them into a pass-first gameplan. Against New Orleans on Monday the Saints passing game was working so well they didn't have to run the ball very often.
That probably won't be the case this Sunday, as Carolina will lean heavily on the run regardless of how the game goes.
Washington may need to make some adjustments on defense this week in order to stop the run. So far this season they've used nickel personnel with five defensive backs over 70 percent of the time. When the Redskins are in nickel with two defensive lineman, they give up an average of 4.52 yards per carry. When they substitute a defensive back for another defensive end, they have allowed only 3.55 yards per carry.
With the impressive play of defensive ends Jonathan Allen and Matt Ioannidis and rookie nose tackle Daron Payne, this may be a good week to start running more base 3-4 personnel. Having extra bodies in the box to account for the possible runners in Carolina's backfield can only help Washington limit Carolina's strength on offense.
The Panthers have been blitz heavy in the red zone and it's hurt them. So far this season they are allowing a touchdown on 88.9 percent of opponent red zone opportunities, the second-worst rate in the league.
Through their first four games, the Panthers have pressured opponents on just over 26 percent of pass attempts, which ranks 20th in the league according to Football Outsiders. That is a low rate for a team that likes to send extra rushers, and may explain why they've allowed teams like the Giants and Cowboys to creep back into the game after being up two scores in the fourth quarter.
Panthers defensive coordinator Eric Washington told reporters after last week's win over the Giants that they're not getting the pressure they want with their rushes.
"It's a combination of several factors. The tempo of the passing play, some of the quick slants, some of the extra guys that are used in protection, those are factors, but I won't make any excuses for why we don't rush the way I believe we're capable of rushing," Washington said. "We have a very high standard where that's concerned, and if we have one person that's one-on-one we expect that person to be a factor and to at least affect the quarterback. We'll continue to work at it."
Four of the eight red zone touchdowns the Panthers have allowed this season have come inside of the five yard line against a goal line defense.
The other four came on pass plays from outside of eight yards, three culminating in receiving touchdowns (The other was a scrambling touchdown by Falcons quarterback Matt Ryan).
The first of those came in Week 2, against the Falcons, on third-and-eight from the Carolina 11 yard line. The Panthers sent five rushers, their four down lineman and linebacker Shaq Thompson. Falcons wideout Calvin Ridley ran a slant on the right side and Ryan hit him for an 11 yard touchdown. Ridley had a one-on-one match up and won.
The second came in the same game on second-and-two from the Carolina eight yard line. Thompson was lined up on tight end Austin Hooper, who beat him on a sail route for the eight yard touchdown. This time the Panthers only sent four, and Thompson got beat in man coverage.
The third such touchdown was Ryan's scramble, where defensive end Mario Addison lost contain and allowed Ryan to dive in for the score.
The fourth red zone touchdown outside of five yards came came in the Panthers Week 5 game against the Giants. New York had the ball on first-and-10 from the Carolina 15-yard line with a little over a minute left in the game, and beat Carolina's man blitz for a 15 yard score.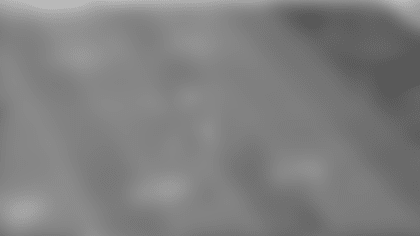 The Panthers come out showing pressure up the middle with linebackers Luke Kuechly and Shaq Thompson lined up in the A-gaps.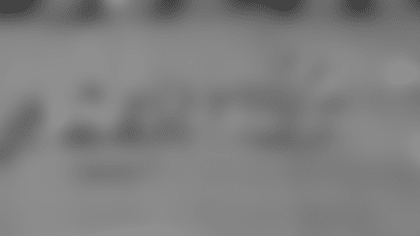 Panthers rush five and get one-on-ones across the line, and Peppers pulls off his rush to follow Barkley on a flare route. Manning rolls out right and avoids the pressure from the left side of the line. Peppers on Barkley is a mismatch.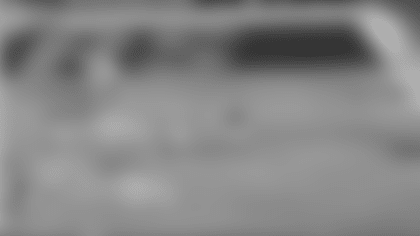 Barkley is immediately open in the flat and proceeds to beat the rest of the defense to the end zone. He finishes it with a nice hurdle over a defender. The Giants tied the game 31-31 with a minute left in the fourth quarter.
The Panthers haven't fared any better on their blitzes outside of the red zone. When they rush five or more, they're allowing opposing quarterbacks to complete over 70 percent of passes for 9.9 yards per attempt and a four-to-one touchdown to interception ratio, good for a 126.6 passer rating.
When Carolina doesn't blitz, they've done a better job stopping opponents' pass attacks, allowing them to complete 65.7 percent of passes for eight yards per attempt, giving up two touchdowns and snagging six interceptions. That's a passer rating of 79.2, a huge difference from when they blitz.
Alex Smith hasn't played well when pressured this season, registering a 55.2 passer rating under pressure, good for 29th in the league among quarterbacks according to Pro Football Focus. The Redskins offensive line will have to win their 1-on-1 match ups this week for Smith to have a big game.