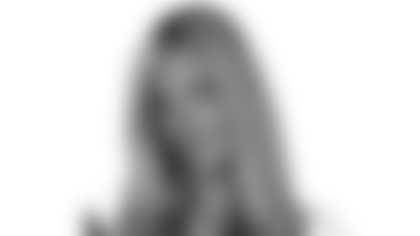 My name is Krisztina, and I am a 23-year-old marketing analyst and personal trainer. I am originally from Hungary, but have been living in Virginia for 8 years now! This is my first season as an Ambassador and I feel honored and blessed to be on the squad with 21 incredibly beautiful and talented women.
In addition to working two jobs, volunteering and teaching special needs children, my priority is spending as much time with my family and friends as possible. I also love working out, training for triathlons, traveling, doing anything outdoors or by the water, and reading.

Joining the squad has definitely changed my life already. From developing close friendships with the girls, to having the opportunity to attend events that are unforgettable, the experience has been an amazing ride and a dream come true. My absolute favorite part of being an Ambassador is meeting YOU, the greatest, most dedicated fans out there!!
You are so wonderful and I am very excited to see each and every one of you at the home games!!