LaRon Landry smiled sheepishly.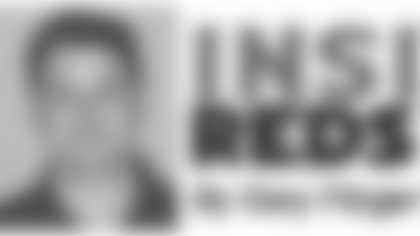 Yes, he has been ribbed--good-naturedly, of course--about the play in the New York Giants game on Sept. 4 in which running back Brandon Jacobs bull-dozed over him en route to a 17-yard gain.
Lost in the impact was the fact that Landry did manage to trip up Jacobs and record the tackle.
It just didn't look very pretty.
"I got a lot of grief about [the play]," he said on Wednesday, "but I'm putting it in the past."
Landry had missed all of preseason due to a hamstring injury, and he showed some signs of rust early in the Week 1 game against the Giants.
Landry finished the game--a 16-7 loss at Giants Stadium--with six tackles and a half-sack of quarterback Eli Manning in the fourth quarter.
He attributed the rust to his lack of confidence in his hamstring.
"My conditioning is fine, it's really all mental," Landry said. "It's just about being comfortable and confident that I can do all of the things I did before the injury."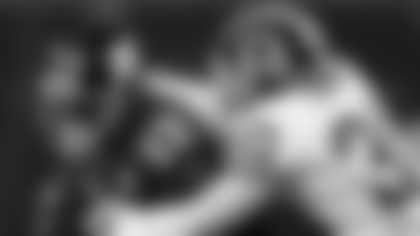 LaRon Landry tackles Plaxico
Burress. (Getty Images)


Landry grew up in the New Orleans suburbs and attended LSU, so he is looking forward to this Sunday's game against the Saints at FedExField.
He has received dozens of ticket requests from family and friends.
Landry hopes to give them something to cheer about.
Through 17 regular season games, he is still looking for his first regular-season interception. He had two picks in the Redskins' playoff game at Seattle last year.
In the Giants game, the Redskins' secondary experienced a bad case of the dropsies in the Giants game. Defensive backs could have had at least three interceptions, but the ball slipped through their fingers.
Fred Smoot managed to hold on to one, in the third quarter, for the only turnover of the game.
Saints quarterback Drew Brees passed for 343 yards in New Orleans' 24-20 win over the Tampa Bay Buccaneers in Week 1.
Landry and the defensive backs expected to be tested by Brees, especially with weapons like running back Reggie Bush and tight end Jeremy Shockey on offense.
"Drew Brees is going to put the ball in the air and give us some opportunities to make some big plays," Landry said. "We just have to make sure we come down with the ball."