They called him "Fresh Legs."
After missing the team's first seven OTA practices this month, LaRon Landry returned to Redskins Park on Thursday and took part in the team's final session of the offseason.
He even had an interception during the 90-minute session.
"I just wanted to come back, finish on a good note and get back with my teammates," Landry said after practice.
OTA practices are voluntary, although players are typically encouraged to attend.
Landry, who was the only healthy player not to be a regular attendee of the sessions, cited "a couple of personal issues" as reasons for his absence.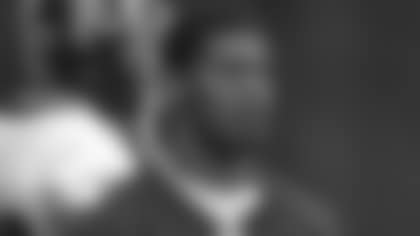 Landry said he has been working out and training at his home in New Orleans and in Phoenix, Ariz.
"I was staying in shape," he said. "I came out [Thursday] and realized I have a couple things to catch up on in the playbook. But as far as my ability and endurance, it's all there."
Jim Zorn admitted he was surprised to see Landry.
"I was pleasantly surprised and glad that he was able to participate in even one practice," Zorn said. "I really do think anytime you have everyone here, it's positive. So I'm pleased."
Zorn said he was not able to contact Landry the last few weeks because he had a wrong cell phone number.
Said Zorn: "He has been working out and he has gotten himself ready to play. He has done all of his [preparation] away from the team. Being with the team and participating, it would have been better. But he is working his plan."
Landry was asked if he expected to show up on time for the start of training camp in July.
"Most definitely," he replied.