LaRon Landry's thoughts on Monday were with his older brother Dawan, who suffered a neck injury in the Baltimore Ravens game against the Cleveland Browns at M&T Bank Stadium on Sunday.
LaRon, the Redskins' free safety, visited with his brother at the University of Maryland Shock Trauma Unit on Sunday night.
On Monday, Dawan was still undergoing tests but reports released by the team indicated he would recover from the injury.
The incident was obviously a scary moment for the Landry family.
Dawan was diagnosed with a spinal cord concussion, according to BaltimoreRavens.com, the team's official web site.
He has "neurologically recovered" from the injury, according to the site.
Said LaRon: "It seems like he's doing better, he's starting to gain some feeling back. His upper body still feels kind of numb. He's gradually coming along."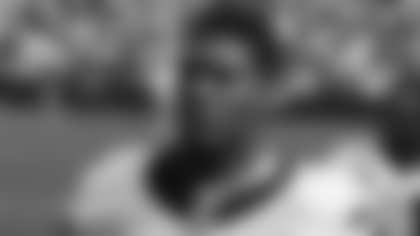 Dawan was struck in the head by Browns running back Jamal Lewis's knee on a play in the first half. He was later carted off the field.
LaRon heard about the injury via a text message from his uncle as he was driving home from the Redskins' game against the Arizona Cardinals.
LaRon initially drove to his brother's home near Baltimore. Later, he went to the hospital to be with his brother.
"I was very scared for him," LaRon said.
LaRon and Dawan grew up together in Ama, La., a suburb of New Orleans. Dawan is two years older than LaRon.
Dawan was a fifth-round draft choice of the Ravens in 2006. He emerged as a starting safety the last three years.
"It was a hurtful feeling to see him like that," LaRon said of his brother. "I had never really seen him hurt before. He never had a serious injury. I was the one always getting banged up when we were growing up. To know that he's worked so hard to get where he's at, it's just hurtful."
LaRon said he is praying for his brother.
"My agenda continues on--I'm getting ready for Dallas," he said. "Hopefully he'll pull through okay, come back strong and finish off the season."