Shock at another loss that disguised itself as a win for almost an entire afternoon. Aw (fill in expletive).
A 10-point lead squandered. A missed field goal of 23 yards. A turnover in overtime. If fate needed a conspirator to doom the Redskins, it found one in … the Redskins.
Disregarding the throaty entreaties of 84,520 and in spite of their own best efforts, the Redskins fell 33-30 to the unbeaten New Orleans Saints on Sunday at FexField. The Redskins lost for the seventh time in eight games and ensured themselves of a losing record, their first since 2006.
Numb, frustrated, emotionally wrought, the Redskins once again experienced shock and aw (fill in expletive).
Shock at a third consecutive loss by a narrow margin to a supposedly superior team. Aw (fill in choice of expletive).
A 7-6 loss to the Dallas Cowboys on the road. A 27-24 loss to the Philadelphia Eagles on the road. Now this, at home.
"We could have been 6-6 and fighting for something," quarterback Jason Campbell said after a career performance that included 367 yards passing and three touchdowns. "Instead we're 3-9."
Three defeats. By a combined seven points. What is there left to feel?
How about shock at the missed field goal by Shaun Suisham with the game ready to be locked up?
With 1:56 left in regulation time and the Redskins up by seven and at the Saints 4-yard line, the stars align and the unbeaten season will be no more. Suisham makes the short kick, the Redskins lead by 10 and the Saints, with no times-out remaining, cannot score twice in the abbreviated moments left to them.
Aw (fill in expletive). It never happens. Suisham, who missed from 39 yards against Dallas, pushes his kick to the right. The lead remains seven and the Saints take over at their own 20.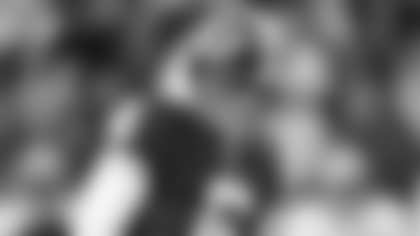 Shaun Suisham after his ill-fated
23-yarder. (AP Photo)


Give the NFL's highest-scoring team and leader in total offense a chance and what happens? Yep. A 57-yard touchdown pass from Drew Brees to Robert Meachem with 1:19 left.
That, of course, leaves the Redskins 79 seconds to field the kickoff and move into position to score. Three plays later, Campbell has thrown his only interception of the game and it is the Saints who try a long field goal (58 yards) to win.
It fails. The Redskins win the overtime coin toss. And turn the ball over. On a replay review.
Fullback Mike Sellers' short catch is ruled a fumble, recovered by the Saints at the Washington 37. The ball changes hands after New Orleans calls a time-out, the replay official finally rouses himself and decides to reverse the field crew and hand the ball to the Saints.
Shock. Aw (fill in expletive).
Garrett Hartley eventually kicks an 18-yard field goal and the Saints are 12-0. They clinch the NFC South division and maintain their edge on the Minnesota Vikings for overall home-field advantage in the conference playoffs.
"Strangest game I've ever been a part of," Campbell said.
A sentiment many could echo. Twice the Redskins led by 10 points. Twice. The third time would have been a charm.
Pick from any number of plays and make a case for that particular one as critical to the final outcome.
How about Kareem Moore's interception-turned fumble that Meachem took to the end zone for the touchdown that tied the score at 17-17 with 22 seconds left in the first half? What is it about the Redskins that does not love a halftime lead? Shades of the Eagles game.
Worse, though, was Suisham's kick. As he dressed slowly in the locker room, his complexion mirrored his gray sweater. Nearly ashen, he spoke quietly and tried to absorb all the blame.
"I wish there was something I could do," he said. "I owe an apology to my teammates, the fans, Mr. (Dan) Snyder," he said.
Coach Jim Zorn said the snap was a little high and that holder Hunter Smith "slammed it down," knocking Suisham's mechanics out of kilter.
"The operation was perfect," he said.
It is the apparent destiny of this team do many things right and see them superseded by errors of greater magnitude. That alchemy converts apparent victories into stunning defeats, ecstasy into agony.
There is shock. And there is aw (fill in expletive).
The Redskins truly lose as a team. The offense, in its most dynamic performance in two seasons under Zorn, scored more points than ever and banged out 455 total yards. Yet seven red-zone penetrations culminated too often in made field goals (three) and the missed one against a defense missing three starters.
After that debilitating failed kick, the Redskins defense needed to get one more stop. It had forced punts on the Saints' first two possessions of the game and held on downs in another instance.
Not again. The Saints covered 80 yards in five plays, 53 on Brees' throw to Meachem, once considered a bust of a No. 1 pick. Again, the double-move route, which has been the bane of this secondary. Again, free safety LaRon Landry got caught, for the second time this day.
Offense, defense, special teams. Despite the many things they did well, they did not do enough and their mistakes outweighed the good.
"We had a chance to put it away," running back Rock Cartwright said. "Never seen anything in my life like this."
Wait until Monday. It won't look any different in the review of the tape.
There will be shock. And there will be aw (fill in expletive).
---
Larry Weisman covered professional football for USA TODAY for 25 years and now joins the Redskins Broadcast Network and Redskins.com to bring his unique viewpoint and experience to Redskins fans. Go to Redskins.com for the Redskins Blitz column and NFL Blitz on Friday. Larry also appears on The Jim Zorn Show on WRC-TV on Saturday night, on Redskins Nation, airing twice nightly on Comcast SportsNet, and on ESPN 980 AM radio, all in the Washington, D.C. area. Read his blog at redskinsrule.com and follow him on Twitter.com/LarryWeisman.