Ah, for the life of a retiree.
That's what Sherm Lewis found himself enjoying.
Out of football for 4 ½ years, his routine at home in Novi, Mich., was secure and comfortable. Tuesday started out like most other days.
"I had just gone to the gym, went home for lunch and was getting ready to go to the senior center for bingo," Lewis was saying Wednesday at Redskins Park, where he has gone back to work as an offensive consultant for the team.
Bingo? He was going to play bingo?
"I call bingo," he pointed out.
Not anymore. It's one change after another.
"I had to cancel Meals on Wheels today," he said.
It's back to looking at tape, watching receivers run routes, backs hit holes, quarterbacks drop and make their reads. Lewis, 67, who earned four Super Bowl rings as an assistant coach, is back in the game.
He arrived Tuesday night after receiving a phone call and an offer from Redskins executive vice president Vinny Cerrato to provide the team's struggling offense with "a fresh set of eyes."
His responsibilities are still being defined.
"I don't know what my role will be. We haven't really talked about it, other than to observe," Lewis said.
Lewis coached running backs and receivers with the San Francisco 49ers and served as offensive coordinator for the Green Bay Packers, Minnesota Vikings and Detroit Lions. He left the Lions after the 2004 season and settled into retirement.
His familiarity with the West Coast offense, which Bill Walsh implemented with the 49ers, made him a natural pick for Cerrato, who worked with him there in 1986. And Lewis's long association with Mike Holmgren in Green Bay added to his appeal because Redskins head coach Jim Zorn served as Holmgren's quarterbacks coach with the Seattle Seahawks.
With their young receivers barely involved in the offense and points hard to come by, Cerrato brought the idea of outside help to Zorn.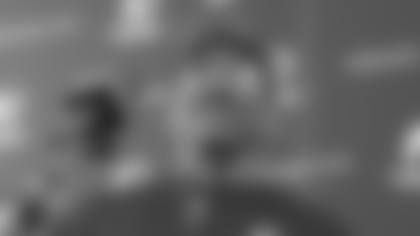 "It's not something I was looking at initially but when the suggestion was made I was open to it," Zorn said.
Any previous relationship with Lewis? "Zero," Zorn said.
The Redskins have scored three first-quarter points this season and 13 total in the first half of their four games, in which they are 2-2. They're 27th in the NFL in scoring offense, 16th in total offense (rushing and passing yards).
"The positive thing about Sherm being here is that he's got experience in this particular offense," Zorn said.
But he drew a line at what he would want Lewis to do: "He's not coaching. He's here to observe." Zorn said Lewis would sit in the coaches' booth during games and not be on the field.
Reaction in the locker room to the hiring of a consultant was mixed. Players avoided commenting on whether this meant a possible coaching change or if they supported Zorn. Nor could the players know what impact Lewis might have.
"I don't have a reaction," running back Clinton Portis said. "I have to wait to see what his role is."
"It doesn't mean anything toward the coaching staff," quarterback Jason Campbell said. "It just adds fresh ideas."
Backup running back Rock Cartwright was enthusiastic.
"He's been around it for a long time," he said of Lewis and this offensive scheme. "This is definitely a plus. Whatever we can do to help ourselves win football games is a positive thing."
Lewis spent the early part of Wednesday's practice with the receivers in individual drills. His past experiences working with the likes of Jerry Rice and Cris Carter should allow him to impart some technical knowledge to a group not always able to shake coverage.
"I hope something good comes out of it," wide receiver Santana Moss said.
Lewis' arrival doesn't portend wholesale changes, offensive coordinator Sherman Smith said.
"We just need to do it better, not do anything different," he said.
He acknowledged that importing a wise old head could be seen as an indictment of the current staff.
"We all take pride in doing our jobs," Smith said. "We feel we're putting players in a position to make plays. If someone can come in and help us, I'm not so prideful to say no."
Zorn also struck the pride note. He has spoken about his belief in this offense and the progress he sees being made but now the club reached out for help.
"I can't have so much pride in who I am and who I think I am that I can't have another set of eyes and another voice to listen to," he said.
Former Redskins general manager Charley Casserly described the arrival of a consultant as "the kiss of death" for Zorn on Tuesday night on Comcast SportsNet but Zorn simply said: "I have no reaction to that."
Lewis attended the Redskins' game against the Detroit Lions two weeks ago after coming to the team hotel in Dearborn to see one of his old friends from their days in Green Bay, defensive coordinator Greg Blache. There was no discussion then of him joining the Redskins.
"Greg and I were sitting in the lobby, visiting. Then Sam Huff came along and talked for 45 minutes," Lewis said, drawing some laughs. "Greg left me tickets at will call and I watched the game from the end zone in the upper deck."
The Redskins fell 19-14 to the Lions, who ended their losing streak at 19 games.
With bingo and charity work on the back burner for now, Lewis left the practice field Wednesday afternoon to review more tape. He started the day in meetings and would likely end it that way.
His other immediate concern?
"I hope I can find my way back to the hotel."
---
Larry Weisman covered professional football for USA TODAY for 25 years and now joins the Redskins Broadcast Network and Redskins.com to bring his unique viewpoint and experience to Redskins fans. Go to Redskins.com for the Redskins Blitz column and NFL Blitz on Friday. Larry also appears on The Jim Zorn Show on WRC-TV on Saturday night, on Redskins Nation, airing twice nightly on Comcast SportsNet, and on ESPN 980 AM radio, all in the Washington, D.C. area. Read his blog at redskinsrule.com and follow him on Twitter.com/LarryWeisman.