They made him an offer he couldn't refuse.
Or so it seemed at the surrealistic news conference that was peculiar even by this team's standards for raising the weirdness bar.
Head coach Jim Zorn confirmed that offensive consultant Sherm Lewis, a two-week veteran of the staff, would take the play-calling duties from him beginning with the Monday night home game against the Philadelphia Eagles. Lewis will work from the coaches' box upstairs and relay his calls through Zorn.
This change, Zorn said at his early-afternoon news conference, was "strongly suggested" during a meeting Sunday night with executive vice president for football operations Vinny Cerrato.
That get-together at FedExField followed the Redskins' disheartening and touchdown-free 14-6 loss to the previously winless Kansas City Chiefs that dropped their record to 2-4.
Lewis has now gone from "fresh set of eyes" to "new voice" of the offense, with the Redskins having scored eight touchdowns this season (or as many as the New England Patriots put up on Sunday alone against the Tennessee Titans).
"This is not an easy thing," said Zorn, who relished the orchestration of the attack but has overseen an offense now ranked 23rd overall and 29th in points per game.
Why not wait until the bye week after the Eagles' game to make this move?
"That's not the way the suggestion came down," Zorn said.
Any idea what Lewis might prefer in that game plan?
"Not directly," Zorn said.
Were offensive coordinator Sherman Smith or assistant head coach/running backs Stump Mitchell considered for this post?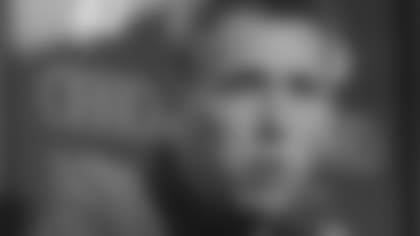 Cerrato, Zorn said, suggested Lewis.
Going forward, the staff will continue to assemble the game plan with assistance in the passing game from Lewis, 67, who had been retired for four and a half years before the Redskins lured him here from Novi, Mich., where his recreational pursuits included calling bingo at the seniors center.
"I feel for Sherm," Zorn said. "He's been here two weeks."
If the addition of Lewis could be seen as weakening Zorn's authority, the loss of the play-calling job might seem like all but the final and inevitable move by the front office. Zorn said he "tried to soul search all those things" and decided to go along with the reduction of his game-day workload.
"The reason that I can comply with this is simply the lack of scoring," he said. "It's been several weeks. I want to win too."
The offensive inefficiencies that are blamed on Zorn's play calls might also be the result of poor execution.
"It's half and half," wide receiver Santana Moss said. And this new twist? "It's tough for him and it's tough for us."
Few of the visions of this offense, whether Zorn's or Cerrato's or the players', manifested themselves in the first six games. The Redskins went without a touchdown twice and in three home games scored just two touchdowns, both in the same quarter against the same team.
They kicked three field goals in their 9-7 triumph over the St. Louis Rams and scored two touchdowns in beating the Tampa Bay Buccaneers. Neither of those teams has won a game (combined 0-12).
The desperate air of "do something … anything" combined with Lewis' rapid ascension and Zorn's shrunken role left the players guessing at what to expect with a nationally televised game ahead.
"We'll see," center Casey Rabach said. "I have no idea what he (Lewis) likes. I guess we'll get a sense of it this week."
Few seemed to have had much to do with Lewis so far during his short stay.
"I don't think he knows the personnel very well but he's been working with the offense," quarterback Todd Collins said. "He hasn't had a lot of interaction with us."
Collins replaced Jason Campbell at halftime of the Kansas City game and neither knows yet who will start the Philadelphia game, adding to the offensive intrigue. Campbell put up no points while Collins managed to get the team into field-goal range twice. Campbell said he was preparing as if it were to be him.
"As we get further into the week, I will make a decision as to who will be the starter," Zorn said, looking ahead to practice resuming on Thursday.
Asked if Lewis would make a difference, Campbell probably spoke for every player in the locker room when he replied, "Who knows?"
Cornerback DeAngelo Hall put himself in the position of answer man.
"I guess you have to try something new," he said. "Will it make a difference? Only time will tell. Benching Jason for the second half, obviously that didn't work. Maybe we'll try this and see if it works."
---
Larry Weisman covered professional football for USA TODAY for 25 years and now joins the Redskins Broadcast Network and Redskins.com to bring his unique viewpoint and experience to Redskins fans. Go to Redskins.com for the Redskins Blitz column and NFL Blitz on Friday. Larry also appears on The Jim Zorn Show on WRC-TV on Saturday night, on Redskins Nation, airing twice nightly on Comcast SportsNet, and on ESPN 980 AM radio, all in the Washington, D.C. area. Read his blog at redskinsrule.com and follow him on Twitter.com/LarryWeisman.