The Redskins' final roster has a strong local flavor.
Three players thought to be on the bubble--Marcus Mason, Edwin Williams and Byron Westbrook--each earned a spot on the 53-man roster.
Mason, who has led the Redskins in preseason rushing yards each of the last three years, is from Potomac, Md. He attended Georgetown Prep and finished as the all-time leading rusher in Maryland high school history.
Mason spent most of the 2007 season on the Redskins' practice squad. In 2008, he had a practice squad stint with the Baltimore Ravens before joining the New York Jets' roster later in the season.
Mason re-signed with the Redskins last offseason. He entered training camp knowing he needed to excel as a pass blocker and on special teams to earn a roster spot.
"He improved his total overall game," Redskins executive vice president of football operations Vinny Cerrato said. "His pass protection is good where you feel comfortable putting him in on third downs. I think he definitely earned his spot on the football team."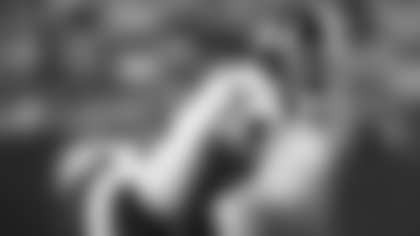 Mason is expected to back up Clinton Portis, Ladell Betts and Rock Cartwright.
Westbrook and Williams are both natives of Washington, D.C.
Westbrook, who attended DeMatha Catholic High School, is one of six cornerbacks on the defense. He earned a roster spot after having served on the team's practice squad each of the last two years.
Westbrook, the brother of Philadelphia Eagles running back Brian Westbrook, entered training camp knowing he needed to shine on special teams to make the final roster.
In previous years, Byron has returned kicks during preseason, but this year he wanted to do "more of the [hard-nosed] work" by serving as a blocker and tackler on punts and kickoffs.
"Doing that puts me in a better position [in terms of making the team]," Westbrook said prior to training camp. "I returned kicks last year because we didn't have a lot of returners, so I was forced into doing it. This year, I talked to [special teams coach] Danny Smith about doing some other things that can help me get into the game."
Cerrato emphasized that the decision to keep Westbrook had nothing to do with Carlos Rogers' lingering calf injury.
The relative inexperience of third-round draft pick Kevin Barnes, a Glen Burnie, Md., native, may have also played a part in the decision to keep Westbrook.
"Byron played well on special teams and he played well in the secondary," Cerrato said. "He improved a lot and he earned the right."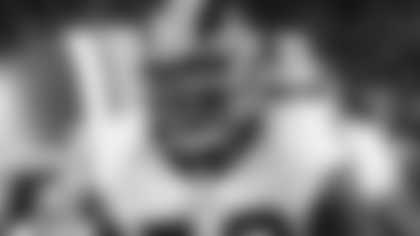 Williams is perhaps one of the biggest surprises on the Redskins' final roster.
He played high school football at DeMatha Catholic, where his finished his prep career as the school's top offensive lineman.
Williams joined the Redskins last April as an undrafted rookie out of Maryland. He has played primarily center in his career, but during preseason he transitioned to guard.
Williams is expected to continue his development as a key backup at both guard and center.
"Edwin Williams has been a pleasant surprise, I'll tell you," offensive line coach Joe Bugel said during training camp. "I moved him to guard--he's another guard/center. He's power-packed now. You look at his lower body and that's the kind of body you like to have on a football player.
"He's learning. It's taking some time because the techniques are a little bit different, but he has a legitimate chance because he can whack you.
"You've got to stay on him. My foot's been in his [butt] ever since he's been here, but that's the way it goes. I think he can take that tough loving. I'll find out."