Redskins great Wilber Marshall was inducted into the College Football Hall of Fame on July 18.
Marshall was among 21 former college football standouts inducted into the College Football Hall of Fame, which is based in South Bend, Ind.
Marshall, a 6-1, 228-pound linebacker, played for the Redskins from 1988-92. He was a key figure on the team's Super Bowl XXVI championship team and was named one of the 70 Greatest Redskins in 2002.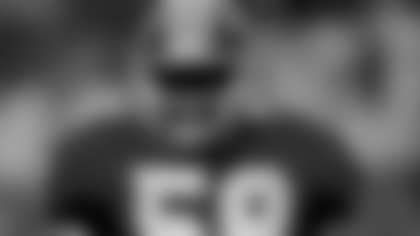 Washington acquired Marshall as a free agent in 1988, a rare move during that era of the NFL. Per league rules at the time, the Redskins gave up two first-round draft picks to the Chicago Bears as a result of signing Marshall.
Marshall always seemed to save his best for big games.
In the 1991 NFC Championship Game against the Detroit Lions, he posted three sacks in the Redskins' 41-10 victory.
In Super Bowl XXVI, a 37-24 victory over the Buffalo Bills, Marshall led a suffocating Redskins defense with 11 tackles, a sack and two forced fumbles.
Marshall played college football at the University of Florida from 1980-83. He was named college football's National Defensive Player of the Year in 1983.
Marshall established himself in the NFL with Chicago from 1984-87. He was part of the Bears' Super Bowl XX championship club that boasted one of the great defenses in NFL history.
In his 12-year NFL career, Marshall recorded 45 sacks and 23 interceptions.
He was a three-time Pro Bowl selection and was named NFC Defensive Player of the Year in 1992 with the Redskins.