Just two years ago, Keenan McCardell was lining up alongside Santana Moss and Antwaan Randle El and making clutch catches in a playoff run.
Now McCardell is the Redskins' wide receivers coach.
He knows what to expect from Moss and Randle El--he called them "ultimate pros"--but his tenure could ultimately be defined by the development of young receivers Devin Thomas, Malcolm Kelly and Marko Mitchell.
"I always say, you can be as good as you want to be," McCardell said. "So it depends on what they want to do. If they want to get out there and work, I'm willing to get out there and work with them, because they have phenomenal talent and they have got to take it to the next level.
"They have to understand that every day you come to work, it's your job. And the faster they learn that it's their job, the faster they realize that you want to be the best at your job, the faster they'll become one of the best at their position."
McCardell, who was drafted by the Redskins in the 12th round of the 1991 NFL Draft and played his final season with the team in 2007, discussed the Redskins' wide receivers in an exclusive interview with Larry Michael for "Inside the Redskins."
The interview is re-broadcast on the Feb. 23 edition of "Redskins Nation" on Comcast SportsNet and on Redskins.com.
McCardell played 17 years in the NFL, totaling 883 receptions for 11,373 yards and 63 touchdowns with six teams. His reception total is currently 13th on the all-time list, while his receiving yardage ranks 22nd.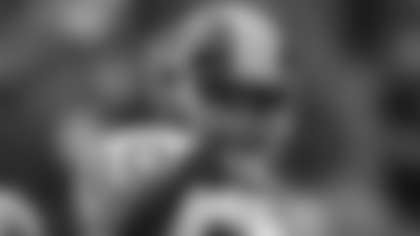 What made him a successful wide receiver in the NFL?
"Consistency," he replied. "I mean, it's hard to find guys that are very consistent. One of my coaches always said, 'Consistency kills,' because you don't want to be the roller coaster receiver that goes up, goes down, goes up. You always want to be that guy who is gradually improving and being consistent."
McCardell is excited to work with Moss and Randle El, both veteran leaders.
Since 2005, Moss has been the Redskins' No. 1 receiver, leading the club with 349 catches for 4,421 yards and 27 touchdowns.
Randle El, in his fourth year with the Redskins, remained productive last season even as he saw increased action as a slot receiver.
Said McCardell: "Santana and I had a great relationship before, and he asked me a lot of questions when I was here last time. Now that I'm his coach, he can ask me even more, and I'm willing to share like I was then.
"I think Santana understands me, understands the type of player I am, and he understands what I want from him.
"[With Moss and Randle El], I have two guys who have been around, who understand that you have to be on time and you have to come in and do your workouts. You have to come in and be part of the family. The faster we get everybody bought into our goal, the faster it arrives."
Meet Keenan McCardell