Tall and small, young and old, familiar face or from another place. That's not a group of receivers the Redskins send out on the field each day, it's a variety pack.
There's the length and overall size of Malcolm Kelly at 6-4 and 227 pounds. There's frightening speed in Brandon Banks, who's 5-7 and 150 pounds (which might qualify him for light speed).
In between? Just about every body type and skill level.
You've got incumbents like Santana Moss, a compact package (5-10, 200) who led the club last year with 70 catches for 902 yards.
Fellows who have been around in Joey Galloway and Bobby Wade. Draftees (Terrence Austin), hand-me-downs (former practice squad member Anthony Armstrong) and a few looking for one more shot (Marques Hagans, Roydell Williams and Mike Furrey, once a 1,000-yard wide receiver who signed with the Redskins on Wednesday).
Some teams state a simple preference in receivers. Take the New York Giants. They like them big. They've got the makings of a basketball team with a pair of 6-6 leapers in Ramses Barden and Jake Ballard and a stack of others in the 6-1, 6-2 range. Their little guy is the 5-8 Sinorice Moss, Santana's brother. On the Redskins, he'd be a giant (except he's a Giant).
At this position, the Redskins want more than dimension. They want multiple dimensions.
"When you have an abundance of receivers with different sizes, you mix and match guys with certain plays. And sometimes if you're a small guy you get thrown in there to do a big guy's job and you just have to knuckle up," says receivers coach Keenan McCardell, who played 17 seasons.
McCardell, 6-1, knows the advantages of height. He caught 883 passes, 63 for touchdowns.
"You'd love to have a big guy you can mold and a big guy who can play big and also be the finesse small guy too but that's hard. Those are rare guys," he says.
Kelly, going into his third season, could be that type of receiver. Devin Thomas, at 6-2 and 215 pounds, might as well. Shifting different types into an array of assignments may well be more of the direction the Redskins take.
So there's some size. There's speed.
Galloway, at 38, can still run. Banks, the rookie free agent from Kansas State, blazed sub 4.4 40-yard dashes at minicamp. There are well-traveled veterans like Bobby Wade, whose experience in the returns game earns him an extra look.
Moss, working again after minor knee surgery, has been a presence at the off-season sessions to benefit from McCardell's tutoring.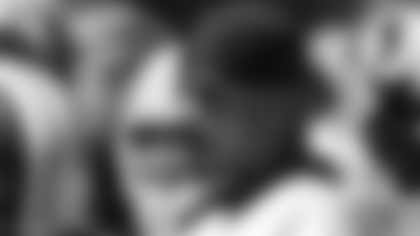 "I like when a coach can tell me to put everything to the side, who you are, what you do, how you've done in this league, and say, 'I'm your coach, I'm going to tell you when you're right, I'm going to tell you when you're wrong, and that's how it is.' I respect people like that," Moss says.
Then there are the eye-openers.
Armstrong, who spent the final 10 games last season on the practice squad, has been one of those. At 5-11, 183, size isn't an issue. He certainly has enough speed to get open because he does it repeatedly.
"Anthony Armstrong is the hit of camp," says cornerback Justin Tryon. "He has been the go-to guy. He's fast. He can stretch the field in a heartbeat."
He has also never played in a regular-season game so let us slow the rush to Canton (reportedly led by me).
"Nobody really knows about him," McCardell says. "I tell him all the time, 'That's an advantage for you but once you get your name on the map, people will play you different. So you have to keep working or you will lose your edge. Right now you've got an edge because nobody knows you. You keep getting better and working on your craft every day because that's what big-time receivers do.' "
How many receivers will the Redskins carry on their final roster? Probably five. Maybe six. Special teams contributors must come from somewhere and this may be the well from which the Redskins draw.
"If you can play special teams, it makes you a little more valuable than a guy that can't, and that's not just here, it's everywhere around the league," McCardell says.
Like 'em tall? Small? Short and shifty? Rangy? The Redskins have them all.
They just can't keep them all.
---
Larry Weisman, an award-winning journalist during 25 years with USA TODAY, writes for Redskins.com and appears nightly on Redskins Nation on Comcast SportsNet. Read his Redskinsblitz blog at **Redskinsrule.com* and follow him on *Twitter.com/LarryWeisman*.*