McLoud High School:  "The people of our community are proud of our Name."
McLoud High School is nestled in Pottawatomie County, Okla., approximately 30 miles east of Oklahoma City.
In a community rich with Native American history, the school district made the decision more than 50 years ago to switch from the Tigers mascot to the Redskins, as a tribute to their pride and tradition.
Gary Hodde has served as the high school athletic director in McLoud for the last 31 years, and spoke with Redskins.comTV about the honor that is shown to and by all residents of the close-knit community.
"We have a large Native American population at our school," he said. "I'm not sure if they know the whole history behind the nickname 'Redskins,' but our athletes are no different from any other schools. We are known as the McLoud Redskins, and that's what we proudly display on our jerseys and cheers.
"No one has ever been dishonored at our school with that Redskins nickname."
Hodde noted that there are several tribes local to the McLoud community, with the Shawnees, Kickapoos and Pottawatomies calling the region home.
To ensure that their interests have been respected and upheld, the school district has title liaisons in the Native American community. Hodde spoke with one such liaison before agreeing to the interview.
"I just visited a few minutes ago with one of our Native American liaisons, our title workers here in McLoud," Hodde said. "I was asking her a couple questions before the interview, and she reiterated that the people of our community are quite proud of the name 'Redskins' and would be saddened and disappointed if we changed it."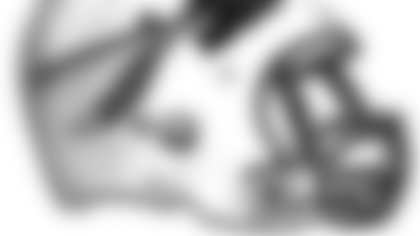 The discussion has been had in the past to consider an alternative nickname, but Hodde said it was members of the Native American community that spoke out in resistance to change.
"A few years back, there was a movement of a group that attempted to change our name from the Redskins," he said. "Many of the Native Americans in our community stepped forward and said 'No, we're not going to do that. We are proud of being the Redskins.'"
Last fall, football coach Eric Cardin led the Redskins to a 6-5 record, including a 5-2 record and a third place finish in the 4A District 2 Football standings.
Whether it is in the school halls or town hall, McLoud is proud of their rich Redskins tradition, and looks to rock the red and white colors with pride for years to come.