His image in tatters, his reputation – both personal and professional – in shambles, Michael Vick accepted the best offer he could find.
A virtual pariah after serving time in a federal prison for his involvement in a dog-fighting ring, Vick joined the Philadelphia Eagles in 2009 after a two-year absence from the NFL.
Twice a Pro Bowl pick while with the Atlanta Falcons, he signed with the Eagles as a backup not only to Donovan McNabb but Kevin Kolb as well and played sparingly.
You know the rest of the story. The Eagles traded McNabb to the Redskins on Easter Sunday, installed Kolb as the starter and kept Vick around in case of injury. Injury happens. Kolb suffered a concussion in the first half of the season opener and his job now belongs to the ascendant Vick, who makes his first home start on Sunday against the Redskins and McNabb.
"I'm just excited about the opportunity I got," Vick said. "I'm grateful for it. I just want to keep on doing what I'm doing."
It is also gratifying for McNabb.
"Mike and I have been very good friends for almost 15 years now, so I'm just happy he's had this opportunity and he's really kind of flourished in it," McNabb said. "He's understanding his role and understanding what they expect of him and he's doing well."
Far more a student of the game than he ever was in Atlanta, Vick's numbers finally reflect the full scope of his abilities.
He ranks second in the NFL in passer rating (1102.) to Peyton Manning, he has thrown six touchdown passes without an interception and has rushed for 170 yards. The time once wasted on foolish activities now gets dedicated to watching tape, studying, working on his physical conditioning.
He attributed that to the example McNabb set and the demands coach Andy Reid imposes.
"Everything I saw Don doing, I tried to emulate that," Vick said. "Everything Andy tells me to do, I do. It paid off for Donovan and I want the same thing."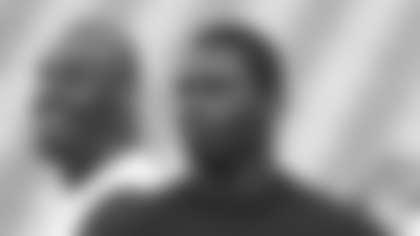 Donovan McNabb, Michael Vick in 2009 (AP Photo)


McNabb encouraged the Eagles to sign Vick at a time when some personnel analysts were suggesting the former flash-and-dash passer would have to change positions to make a comeback.
"I never believed that at all," Vick said. "And even if they tried to make me play another position, I wouldn't. That was all talk from people who don't know anything about sports, basically."
Now McNabb goes back to Philadelphia and faces his old team and his protégé. Do not try to give McNabb an award for selfless endeavors.
"I'm not a guy who's going to sit and pat myself on the shoulder," McNabb said. "Michael's a human being, he's a man and he's a hard worker. One thing I wanted to do was give a guy an opportunity, give him a second chance. So many people turned their back on him and talked about the negative side of things.
"I think before you begin to make assumptions and try to read into anybody, you need to learn a little more about them. And I think now people are starting to learn more about Mike the person, not just the football player but the person."
"He admitted he was wrong, then he went back to and tried to do something to change that," Reid said. "Not that it can ever be completely changed but he's working to try and make it better."
Vick said his experiences helped him change his life, opened him up to a different world.
"I'm more humble, more inclined to be involved in the community and want to help in developing areas of my personal life and help others as well. I put a lot of emphasis on that these days and try to make the most of my opportunities, not only on the field but off the field," he said.
Vick presents numerous challenges for any defense and the Redskins, ranked last in the league, know what's ahead. He is not only the player he once was for the Falcons but more.
"Probably that and even better," cornerback Carlos Rogers said. "I don't think he had explosive guys (like DeSean Jackson and Jeremy Maclin) like this that could get down the field."
Throwing, running, faking one and doing the other, Vick presents compound problems.
"We're going to be jamming the receivers but also keeping an eye on him because whatever the down and distance is, he's got the goods to scramble and get the yardage," Rogers said.
McNabb leaving Philadelphia seemed improbable a year ago. Vick ultimately replacing McNabb and Kolb didn't look much more likely.
Now McNabb will dress in the visitors locker room at Lincoln Financial Field, Kolb will sit and Vick rebuilds his career.
"Life," McNabb said, "moves on."
QUOTABLE: "He is not the whole team. He is a big part of this team, no question, but he is not the whole team." – Pittsburgh Steelers linebacker James Harrison, talking about suspended quarterback Ben Roethlisberger. The Steelers are 3-0 and get Roethlisberger back after playing the Baltimore Ravens on Sunday. ... "We have a hard time making it easy." – Cincinnati Bengals coach Marvin Lewis. The Bengals have won two in a row despite struggling offensively. ... "No, I would not make a decision based on the players. I think that can get real tricky if the players don't like the coaches." – San Francisco 49ers coach, after firing offensive coordinator Jimmy Raye. ... "I'd rather have an ugly win than an ugly loss." – Chicago Bears linebacker Brian Urlacher after Monday's 20-17 victory over the Green Bay Packers.
AROUND THE NFL: New city, same results. Ravens receiver Anquan Boldin, acquired from the Arizona Cardinals, has 606 receptions in 98 games. No receiver got to 600 in fewer games. Boldin caught eight passes in Baltimore's victory over the Cleveland Browns. ... When LaRod Stephens-Howling of the Cardinals returned the opening kickoff last Sunday for a 102-yard touchdown against the Oakland Raiders, he won a new home for a fan as part of Lennar Homes' "Take It To The House" promotion. The lucky guy? Dave Johnson of (you'll love this), Surprise, Ariz. ... The Kansas City Chiefs are 3-0 for the first time since 2003. Dating to 2000, they're one of nine teams to go 3-0 after opening the previous season 0-3.
---
Larry Weisman, an award-winning journalist during 25 years with USA TODAY, writes for Redskins.com and appears nightly on Redskins Nation on Comcast SportsNet. Read his Redskinsblitz blog at Redskinsrule.com and follow him on Twitter.com/LarryWeisman.