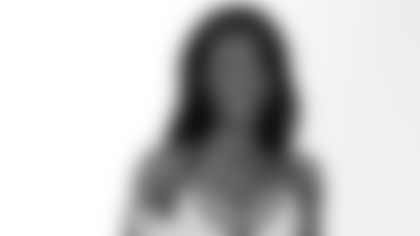 Are you ready for our greatest season yet? I am!

Meagan is my name, and I am a 21 year-old native of Mitchellville, Maryland. I am thrilled to be a Washington Redskins Cheerleader Ambassador! This season I get to represent the best team in the NFL while interacting with some of the most loyal, enthusiastic fans on the planet! It could not possibly get any better than that.
While this will be my first year as an Ambassador, it will be my last as a college undergraduate! I will graduate from The George Washington University with a B.A. in Political Science and a minor in Creative Writing in May of 2011. A passion for law and government prompted my selection in major, while my love for the magic of literature inspired my minor.

Aside from my decision to be a Redskins fan, my decision to attend college in the District of Columbia was the best decision I've ever made. This is because it has afforded me experiences I could not have had anywhere else. My most memorable of these experiences are working for the US Department of Homeland Security, vying for the title of Miss District of Columbia USA 2010, and interning in the very best congressional office on Capitol Hill wink

I am admittedly uncertain of what I'd like to do upon graduation, but I am certain of one thing…REDSKINS ROCK! Here's to the greatest season ever!

Oh, and of course, Hail to the Redskins!