In January, Redskins general manager Bruce Allen was featured on the hit ESPN 30 for 30 documentary 'Elway To Marino,' detailing the Hall of Fame quarterback class coming out of the 1983 NFL Draft.
At the time of the 1983 NFL Draft, Allen was the general manager of the USFL Chicago Blitz, a startup league that looked to go head-to-head with the NFL juggernaut. This is the first-hand account of how Allen and a team of other creative football minds successfully created the USFL fraternity and forever changed the dynamic of the National Football League.
Allen's commentary was solicited by the ESPN crew to shed light on his covert negotiations with University of Miami quarterback Jim Kelly, prior to signing his NFL contract.
His discussion with the ESPN crew occurred inside the offices of Redskins Park, which is why we are able to bring you an entire transcript of his comments for the 30 for 30 segment.
---
BACKGROUND ON THE UNITED STATES FOOTBALL LEAGUE
Q: Can you believe it's been 30 years since the 1983 draft?
Bruce Allen: "Yeah, when you just said that, it is 30 years. It's amazing."
Q: How did you end up as a General Manager at such an early age?
Bruce Allen: "I had been a head coach at Occidental College in 1979, then I went to the Canadian Football League where I was Vice President when our group purchased the Chicago Blitz. I became the General Manager of the team. That was fantastic.
"The 1983 season would be nothing without the lead up of '82, because when you are starting a new team and there is no expansion draft, every team doesn't have a long snapper or a center so we all required players to be on our team prior to the draft in '83."
Q: Why were 1982 and 1983 considered a weak time for the NFL?
Bruce Allen: "The NFL was going through a very tough labor negotiation at the time which kept a lot of the focus away from the competition on the field.  The players were being isolated, and there was not a lot of compassion at that time or concern of any rival league.
"I think the concept was brilliant in the USFL with it being a spring league. It gave us a head start on the NFL for where they were in their labor negotiations."
Q: Did Raiders owner Al Davis' lawsuit and John Elway threatening to play baseball help weaken the NFL during the 1982 and 1983 season?
Bruce Allen: "I'm partial to Al [Davis]. He won that lawsuit and he was right in his claims, but I don't think it changed that much. At the time, the NFL withstood the challenge of the World Football League, and the WFL failure made the NFL believe that none of these start up leagues would be any concern to us."
Q: How did the NFL strike affect the business plan for the USFL in 1982?
Bruce Allen: "Well it created uneasiness amongst the players, not necessarily the great players, but the middle class players in the NFL. There were talks about 'Are they going to reduce the rosters? What type of season are we going to play?'
"So there was uncertainty in the NFL, as there is always when there is a labor strike. Even a year ago with the lockout, there was uncertainty amongst players and coaches at the time."
Q: Why was it that the USFL teams signed players by region or geography?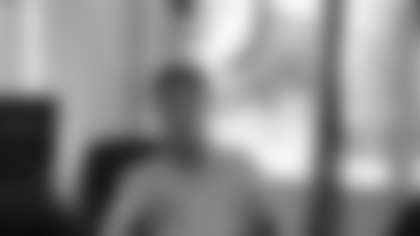 Bruce Allen:** "First of all, we had to figure out how to divide free agents, because everybody is a free agent in the NFL to us, even players under contracts with certain teams. The USFL committee came up with a plan.
"The Chicago Blitz would get the players cut from the Chicago Bears and the Green Bay Packers, as well as the players in our region. We had a territorial draft, and we were assigned players from Notre Dame, Illinois, Western Illinois, Eastern Illinois, and Northwestern.
"Of course we had some debate, and [Philadelphia Star president and general manager] Carl Peterson was the head of the competition committee, and he took his regional teams to North Carolina which I thought fit really well with Philadelphia grads while we got Northern Illinois. I thought that was a very fair trade. He also got the University of Miami which fit with the Philadelphia territory (laughs). He was the head of the competition committee so you had that.
"We were allowed to protect eighteen players from our regional schools, and then we would have a common draft for the schools that weren't assigned to an USFL team."
Q: Do you think the geographic system worked?
Bruce Allen: "Yeah, it worked. At one point with the Blitz, we had over 300 players signed. We traveled from 1982 and had tryout camps across the country with players that had some previous NFL experience or players who hadn't got an opportunity in the NFL.
"With us being one of the first USFL teams we got to travel everywhere. Some teams got offended when we had tryout camps in Phoenix, and Los Angeles. But we signed over 300 players and we processed those contracts. Then gave a lot of those contracts to other teams in the league through the waiver wire."
Q: What was the sales pitch to these players?
Bruce Allen: "An opportunity. It was the American Way. We had a lot of publicity at the time. It was an exciting time, an exciting idea with a sport people wanted, and the NFL didn't have enough jobs really.  There were plenty of players capable of playing professional football, not only at our level, but the NFL-level, and they got an opportunity.
---
ALLEN'S INFLUENCE THROUGHOUT THE 1983 DRAFT
Q: John Elway was the consensus top pick in the 1983 NFL Draft. Did you think the USFL had a chance to sign him?
Bruce Allen: "I think it would have been very difficult to get John[Elway], from the beginning, as a recruiter. No question, he was going to be No. 1 in the NFL draft. That would make it the most difficult thing."
Q: Is it true that the USFL Oakland Invaders offered him a percentage stake in the franchise to sign?
Bruce Allen: "I could see that being true, because Marvin was the one having the problem and John was declaring that he was not going to play for the [NFL Baltimore] Colts. For some reason, when I read Marvin's mind and saw what John was saying, I knew he was going to get traded even though he was going to be the first pick of the draft. Basically, he was going to pick his place to play. I don't know if we were ever close to get him, but I'm pretty sure it was never going to happen."
Q: What did you think of Pitt quarterback Dan Marino coming into the draft?
Bruce Allen: "We loved him. Rightfully so, he was the first pick of our (USFL) draft. We thought he would be a great player to bring into the league. I don't know who was a part of that negotiation."
Q: So what is the story about Miami quarterback Jim Kelly, who ultimately did play in the USFL?
Bruce Allen: "We drafted him 13th or 14th in the first round then we drafted his friend, [running back] Mark Rush. We said, 'Jim, we would like you to visit,' and he said, 'Well, can I bring my friend, Mark?' We said sure, we could drafted him the next few rounds to have a pal for him to come to Chicago with.
"That relationship [with Kelly] went back to college though. I went to school with his older brothers. They were both University of Richmond Spiders. That's why Jim had that linebacker mentality—his older brothers were both linebackers at Richmond. I think he made the right decision to play quarterback at Miami (laughter)."
Q: Jim Kelly was also drafted by the NFL's Buffalo Bills. How were you involved in steering those negotiations?
Bruce Allen: "With Jim, he was coming off the shoulder injury. I did like Jim Kelly as a person. Still today, he is one of the great people to ever play in professional sports. We wanted to stay in contact. I said 'Do not take the lowball offer. Buffalo is going to lowball you.'
"He's a guy that I really thought could make this league special with his swagger and his talents. The negotiations were not going well, but then I got a phone call that said he was going to sign the next day, and I called to the Buffalo [Bills']offices and they put me through to his agent. I told him to get out of there. He told me what the deal was and there was a press conference the next day.
"I said 'That's a bad deal. We will give him more than that.'
"I'm in Chicago and they are in the Buffalo offices. I told the agent to get out of the offices and we will talk that night. I said, 'There's no way they won't pay you more if you walk out of there.' Somehow they got out of there. Obviously we don't have the cell phones we have today. We had to go through Buffalo [Bills'] secretaries."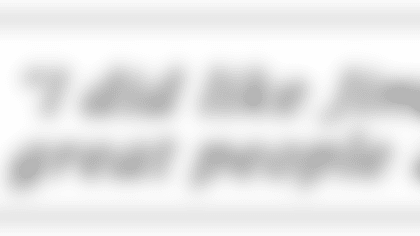 Q: What was it like to land a player of Jim Kelly's caliber?
Bruce Allen: "He became our Joe Namath. We needed someone to become a USFL franchise player. It wasn't that night that we made a deal. We will find a team to put him on and make him that guy. We said, 'We will find a team to sign you and for more than what you will get in Buffalo.'
"The Bills had an opportunity to raise the offer to keep Kelly, but there was a period of time before he signs, so it must have been later in June when he signed with us."
Q: Do you think that people forget that the Redskins added a Hall of Fame player in Darrell Green in the quarterback-heavy 1983 Draft?
Bruce Allen:"The people in the business don't forget. Maybe the media forgets Darrell's performance, but I remember [former Redskins general manager] Bobby Beathard and [former Redskins head coach] Richie Petitbon at--this year we had our 80th Anniversary party--and the joke was Bobby telling Richie, 'He's too valuable at punt returner, do you have to use him at corner?'
"[Green] was such a dynamic player, and he wasn't just a dynamic player the first 10 years of his career he still was an impact player throughout his entire career, which is amazing. They joked with him that he still could probably break a 4.5 [40-yard dash] out there, which is wonderful."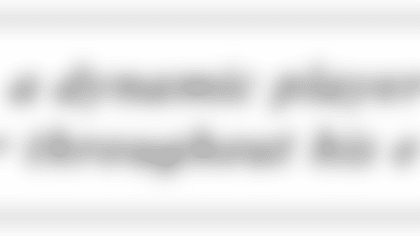 Q: What did the Chicago Blitz think of Northwestern tackle Chris Hinton, the guy who was ultimately drafted to the NFL and traded for John Elway?
Bruce Allen: "We loved him. We met with him. He was a terrific young man, loved the Chicago area, wanted to be a dominant player. Without being arrogant, he said he was going to be the best player in the NFL. The only time we thought we had an outside chance was when he was involved with the trade. I don't know if he wanted to go to Baltimore either. I thought we had a chance, but economically, the NFL was going to trump us on that one."
Q: Hinton was in your geographical area—how close do you think you were to getting him?
Bruce Allen: "I wouldn't say we were that close. At the time, we knew the [USFL] wouldn't pay that kind of premium for an offensive lineman. Then we decided we would go to Tom Thayer who was an All-American at Notre Dame and fit the system well, but we knew he was going to be drafted by the Chicago Bears.
"Sometimes we got players who the NFL couldn't pay. If anything ever fell through with contract disputes, they could play for us for a year. You could still play in the NFL the next season. You could come play for us in March and April, but then play in the NFL the following months. "
Q: What was the idea behind how much money was paid to starters and the rest of the roster?
Bruce Allen: "There were no set figures, it's not like our rookie draft now. Each team had its own set budget. Our budget was $2 million with the Chicago Blitz for the entire roster. We fit everyone in."
Q: What was the downfall of the USFL?
Bruce Allen: "It was good football. It did prove that there were more players than this league, the NFL, could handle, there's more coaches that this league could handle and it was a great training ground for people. But I think if we would've kept it to 12, and maybe even lowered it to 10 teams to make sure that the teams were stronger, the competition would've been better on the field and if you can sustain for a number of years the league would've made it."
---
THE FALLOUT OF THE 1983 DRAFT
Q: Talk about the influence the USFL played on the 1983 NFL Draft:
Bruce Allen: The NFL—because it was the big Gorilla—would tell players 'don't sign with [the USFL], and wait for our draft.'  Well, too many players wanted to have certainty in their lives, and the NFL draft wasn't going to be until April. So we got to pick off the players we wanted in our draft.
"I remember trading up with the Blitz to the second pick in the draft, because we knew we could get [Ohio State running back] Tim Spencer signed. We knew that it would bring Ohio State fans to Chicago and that he was a good football player.
"So we traded up to get that pick, and we went right after him while he was at the Holiday Bowl.  It was no different when [former AFL commissioner] Al Davis signed [Arkansas wide receiver] Lance Alworth and those players, or [Florida State wide receiver] Fred Biletnikoff.
"We went right to the All-Star games and signed them right when their college careers were over."
Q: What was NFL Commissioner Pete Rozelle's plan for competing with the USFL?
Bruce Allen: "I think his plan was to ignore us, and hope we would just go away, but it became clear early on that we weren't going away. We were getting significant talent to our league, but fan wise as well."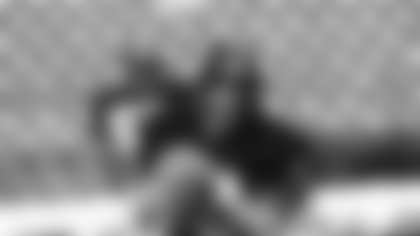 Q: Did this force the NFL to adapt their draft schedule?**
Bruce Allen:"They had to because we were picking off too many players from them. [Our strategy was] no different from what I heard from the AFL; we were able to suggest to players that the NFL projects you in the tenth round. If you sign with us we will give you eighth-round money, and you'll be better off."
Q: Did you have an 'Us vs. Them' mentality with the NFL?
Bruce Allen:"No it was really about us. We felt the more players we could meet and talk to, the better we would be in the long run. In 1983, there was not a team that thought they were operating for more than three years.
"We wanted to be aggressive and it wasn't to hurt the NFL but to help the USFL. We were creating our own brand. The NFL had the biggest brand in the world, then and now, and we wanted our own place in society."
Q: Do you think 1983 was a watershed year for the NFL?
Bruce Allen:"I don't think there's any doubt about it; I think it taught the NFL some lessons. Our relationship with our players was special, because when you sign a player, whether it was Jim Kelly, Herschel Walker or Joe Smith, you were the part of starting something new and we were able to create not a union, but a fraternity. Some of those bonds still remain today, with Tim Spence who is the running back coach of the Bears, and Tom Thayer who does color commentary with the Bears. Those relationships have lasted a lifetime."
---
How Bruce Allen Got Herschel Walker To the USFL
*In 1983, Georgia Bulldog running back Herschel Walker looked to turn professional, but could not meet the NFL's age requirement to turn pro. Enter the USFL, with an envoy spearheaded by Chicago Blitz general manager Bruce Allen, who managed another coup by attracting top talent to the fledgling league. *
Q: How did you become involved with the courting of Georgia running back Herschel Walker?
Bruce Allen: **"A group from the Chicago Blitz—myself and two of our owners, Bill Harris and Doctor Diethrich—set up a meeting with a representative who was friends with Herschel. So we flew down to Athens, Ga. and talked him into joining the USFL.
"He would be the star performer of the league, and even though our league sort of had a rule about signing underclassmen at the time, it was never put in writing, so we thought he would be great for our market."
Q: Was it a tough negotiation?
Bruce Allen: "It was. Herschel cared about the program, he cared about Georgia. I think the day before he helped save somebody from a car accident. He had saved someone who had ran off into a ditch. He cared about the program. He cared about everything, and Jerry (New York Generals owner J. Walter Duncan) was at the meeting and it turned out successful.
"The league (USFL) didn't think that Chicago should have Herschel Walker, that he should go to a bigger market because he was the premier college player in the country. They thought he should be in New York."
Q: How important was it to get a star like Herschel for the USFL?
Bruce Allen:"Vital. I think for our TV partners it was fantastic, and it drew interest. I understand why the league wanted him to play in New York City at that time, and he performed. From every report we had from around the league, he was a great teammate to all the Generals players.
"But he actually signed a [Chicago] Blitz contract…it was a three-year deal"
Q: How was the signing received by the rest of the USFL?
Bruce Allen: "Well first of all, we had to tell the league that we signed an underclassman. That went over big. When we brought up the name that went even bigger and they said, 'Well, we need to put him into the big market.'
"I told them, 'Well, we were building the league.' See, I said I was a fan of Al [Davis]."
---
In 1983, the Chicago Bears drafted center/guard Tom Thayer with the No. 91 pick in the fourth round of the NFL Draft. The only problem was, Thayer was off the market, and was being introduced as the newest member of the USFL's Chicago Blitz, across town.
Q: Did you know that the Chicago Bears had Notre Dame lineman Tom Thayer on the draft board?
Bruce Allen: "You have to remember [the USFL] has a draft in January and our season started in the spring. The NFL the draft is in April. We pulled off one of the great capers in draft history with Tom Thayer in Chicago.
"We didn't know—everyone thought we knew, but we didn't know. We knew someone was going to draft Tom in the third or the fifth round, that's what we projected.
"So it happens that it was the Bears that drafted Tom Thayer in the 4th round, and when they were calling Tom Thayer to tell him he was drafted, we pulled him out in a press conference with the Blitz saying he just signed with the Chicago Blitz.
"[The Bears] were unaware that we signed him two days before the draft, and we knew we were going to trap somebody with it, but we didn't know that it would be the team in our city. No one believes us but we did it. He was at our press conference and practice that day with the Chicago Blitz because we signed him before."