Marko Mitchell had waited long enough.
He finally caught his first NFL pass last Sunday, an 11-yard reception in the third quarter against the Atlanta Falcons.
The fresh-faced rookie followed that up with another 11-yard catch in the fourth quarter.
Both receptions converted first downs.
It was Mitchell's first chance to get involved in the Redskins' passing game, and he made the most of it even though it came in a losing effort. The Redskins lost to the Falcons 31-17.
The first two regular season games this year, Mitchell saw limited action on offense and played special season. Then he was deactivated the next five weeks.
He hopes that his showing against the Falcons--he played 11 snaps and caught both passes thrown in his direction--could eventually earn him more playing time.
"I kind of feel like I proved something to the coaches, just because of the simple fact that they called my number, they wanted to see if I could execute [in a regular season game], and I went out there and did my job," Mitchell said.
"I got us two first downs and one of the drives led to us scoring a touchdown. I definitely went out there and showed that I can play and that I am ready to play."
Mitchell, 6-4 and 218-pounds, was among the Redskins' standouts last preseason. He led the offense with 11 catches for 113 yards and three touchdowns.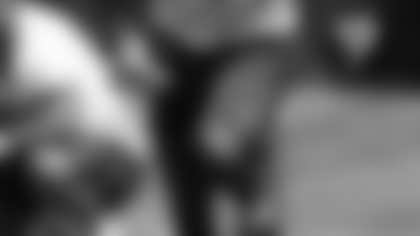 Mitchell, who played college football at the University of Nevada, was a seventh-round draft pick by the Redskins last April.
Mitchell could carve himself a niche in the Redskins' offense if he continues to earn the trust of coaches.
Second-year receivers Devin Thomas and Malcolm Kelly are getting more and more reps, but they continue to be inconsistent in terms of production. Thomas has seven receptions this season and Kelly has eight catches.
The Redskins are 2-6 and a postseason berth is increasingly unlikely. That means personnel officials and coaches may want to get a long look at young players like Mitchell as the season winds down.
"I don't even think about my role the rest of the season, I just think about what I can do to help the team right now," Mitchell said.
He added: "I have to go out there and do my part. We're all upset at how the season has gone--we feel like we're better than what our record shows. Hopefully we can turn it around."