In an effort to raise money for the victims of Hurricane Katrina, the Washington Redskins wives and volunteers from several local ROTC programs collected more than $63,000 from fans for the Redskins Relief Fund during the Redskins-Bears game on Sunday, Sept. 11 at FedExField.
The Redskins Relief Fund was established on September 6, 2005 and launched with a $500,000 donation from Redskins team owner Daniel Snyder.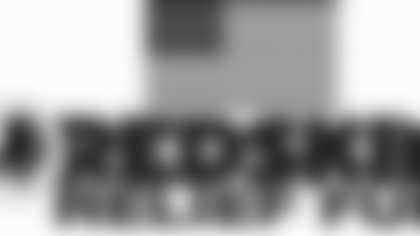 "We believe everyone should consider what resources they have to offer at times like these, and use whatever means are most appropriate to help those in need," Snyder said. "We were able to mobilize our organization, partners and fans after the Sept. 11 attack on the Pentagon and we did it again to do what we can in this very different time of national tragedy."
In the wake of the Pentagon attack, the team generated nearly $1 million in direct donations to families directly affected by the terrorist act.
Redskins players, as well as their families, were involved in all fund-raising efforts, as well as visiting those recently transplanted to the area. All proceeds raised from the Redskins Relief Fund will be distributed to hurricane victims and their families from the effected areas.
The Redskins and the NFL are still evaluating whether donations will go to a single relief organization or be divided among several relief organizations.
Donations can also be mailed to Redskins Relief Fund c/o Washington Redskins Charitable Foundation, 21300 Redskin Park Drive, Ashburn, VA 20147. Checks should be made payable to "WRCF Redskins Relief Fund."