In 2007, it took Santana Moss 10 games to catch a touchdown pass.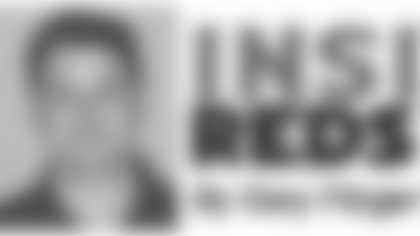 This year, Moss is on a roll.
And he's making game-winning touchdown catches a habit, too.
In the Redskins' 24-17 win over the Arizona Cardinals on Sunday, Moss caught seven passes for 75 yards, including a 17-yard touchdown that provided the game-winning points at FedExField.
It marked the sixth straight contest, including playoffs, in which Moss has caught a touchdown pass, which ties a Redskins record held by Hall of Famer Bobby Mitchell, who did it in 1964.
It's the second-longest streak of Moss's career, behind the seven straight games he did it in 2003 with the New York Jets.
"It's all about the opportunities you have," Moss said after the game. "Last year, opportunities were there, but we ran the ball a lot of the time in the red zone. Now we attack the end zone when we get into the red zone.
"So now we know we're an option. You never know when you're going to have the opportunity, you just have to be able to execute when that opportunity comes along."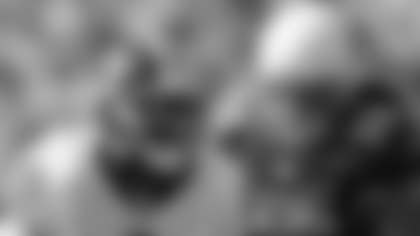 Moss's touchdown catch came one play after a critical interception by Carlos Rogers, who returned the ball 42 yards deep into Cardinals territory.
Moss caught a screen pass from Jason Campbell and found a wall of blockers, including Stephon Heyer and Randy Thomas, in front of him.
He slipped past tacklers for a 17-yard touchdown catch-and-run, giving the Redskins a 24-17 lead.
A week ago, Moss used his speed in a different way to lead the Redskins in a 29-24 win over the Saints.
Moss caught a 67-yard touchdown pass from Campbell late in the fourth quarter. He beat rookie cornerback Tracy Porter one-on-one to get open for the deep ball.
"I love the deep stuff because it gives me a chance to be more of a runner," Moss admitted. "It opens up downfield--you just need to be patient sometimes. But if you get me started underneath, there is not telling what I can do downfield because now I've got the confidence and the will to just go out there and be a [playmaker].
"I love the way our offense is run. I love the way Jason is throwing the ball around to everybody."
Until this recent touchdown streak, it was thought by some that Campbell and Moss did not have a great on-field rapport.
They have kept working together and developed a strong connection.
"I'm thrilled to see how he has progressed," Moss said. "As a receiver, you need your quarterback, and offensively you need your quarterback. The way he has handled situations is helping us win games. He has done a great job."