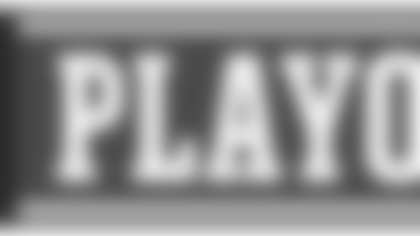 Santana Moss proved he's back as an elite wide receiver in the Redskins' stretch run. But that won't shake the disappointment of a 35-14 loss to the Seattle Seahawks in a Wild Card playoff game on Saturday.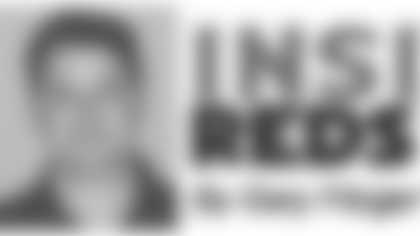 Moss turned in another solid effort, catching six passes for 68 yards, including a 30-yard touchdown grab that gave the Redskins a 14-13, fourth-quarter lead.
Seattle responded with 22 unanswered points, though. The Seahawks advanced into the NFC Divisional Playoffs and ended the Redskins' season.
Moss was also involved in the game's critical play.
With the Redskins trailing 21-14 late in the fourth quarter, Todd Collins threw a deep pass to Santana Moss, hoping for a big play. Moss was in single coverage, but he stopped his route not knowing the ball was headed his direction.
Pro Bowl cornerback Marcus Trufant was there to pull in an easy interception. He turned up-field and found blockers in front of him. He skipped past a tackle by Moss and raced down the left sideline for a stunning 78-yard interception return for a touchdown.
"What happened was it was a deep pump [route] and I don't think Santana ever found the ball," head coach Joe Gibbs said. "He was looking for it, but he never found it. As a consequence, the defensive back did."
Said Moss: "I just thought it was a dead play because I looked back and I didn't hear anything or see anything. And at the last minute I see [Trufant] catch the ball like a punt, out of nowhere."
Moss still holds his head high despite the tough loss.
"Everyone should hold their heads high," he said. "It's hard to do when you lose and it hurts so much. It hurts for so many different reasons. Losing is never fun at this time of year, but everyone has to hold their heads up high.
"Everyone has shown what they are made of and how dedicated they are to this team to take it this far."
Before Saturday's game, Moss had returned to top form after struggling through injuries each of the last two seasons.
You remember Moss. He's the guy who stunned the Cowboys with two fourth-quarter touchdowns in 2005.
He's the guy who finished that year with 84 receptions, nine touchdowns and a franchise-record 1,483 yards.
He's the guy who caught a 68-yard touchdown pass in overtime to beat the Jacksonville Jaguars 36-30 in 2006.
Midseason last year, Moss started to struggle with hamstring and groin injuries. They lingered into the offseason and the early part of this season. He missed the Week 5 game against Detroit due to a sore hamstring and then in Week 11 game vs. Philadelphia he was sidelined with a heel injury.
By December, Moss was fully healthy--just in time for the Redskins stretch run.
In the Redskins' final three games this season, Moss caught 17 passes for 239 yards and two touchdowns.
He caught a 32-yard touchdown pass--leaping up in front of a defender to snatch the ball--to help build a first-half lead over Minnesota in Week 16. Then he grabbed a 42-yard touchdown pass to seal a playoff-clinching victory over Dallas in the regular season finale on Dec. 30.
Overall, Moss finished the season with 61 catches--second-most behind Chris Cooley--for 808 yards and three touchdowns.
"The big thing with Santana is that he started the year off with a tough time getting healthy," head coach Joe Gibbs said. "He had groin problems, and then the heel. It was one thing after another. Now he's probably the healthiest he has been in a long time.
"Santana is a big-play guy for us--we all know that. He is the key ingredient for us when we get big plays. He has great long ball reaction. And Todd [Collins] has been getting the ball to him."
Moss would prefer to not talk about the injuries. He's just glad it's behind him.
"Why are we focusing on that?" he chastised a reporter last week. "I feel good now. That's all that matters."
Said Collins, who developed a solid rapport with Collins down the stretch: "He is just a playmaker. We have a lot of playmakers on this team, but you can just tell Santana gets excited when he gets the football. He is one of those guys who can change the game in one play. That's how he approaches the game."
Two years ago, Moss was the Redskins' primary offensive weapon in the Divisional Playoff game in Seattle. He caught seven passes for 103 yards and one touchdown in the 20-10 loss at Qwest Field.
In that game, Moss primarily lined up against Trufant. Two years later, Trufant has developed into a Pro Bowl starter. He led the Seahawks with seven interceptions.
On Saturday, Moss hoped his touchdown catch would prove to be the game-changing play, but Trufant stole it from him--and the Redskins--with his interception.
"Their corners are fast--their whole secondary is fast," Moss said. "We knew we had to go up there and do what we do. In playoff games, it really doesn't matter who you're going up against, it's do or die. You just have to do your best."