It's hard to believe, but Santana Moss was a forgotten piece of the Redskins' offense.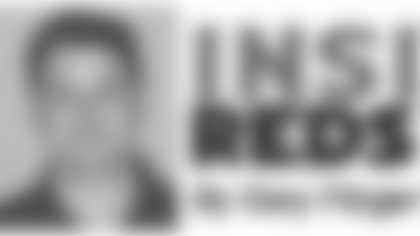 Just two catches for 22 yards in the last two games?
In Sunday's game against Cleveland, coaches moved Moss around along the line of scrimmage, hoping to keep the Browns from rolling coverage in his direction.
Moss caught four passes for 75 yards, including an 18-yard touchdown grab that provided the winning points in the Redskins' 14-11 victory.
When he's involved, the Redskins' offense seems to operate at peak efficiency.
"When I play a big game where I know it's going to be rough and it's going to be a hard-fought game, I just tell myself to be a spark," Moss said. "I just went out there and told myself to be aggressive."
On two of his catches, Moss used a "spin move" to pick up extra yardage.
Midway through the third quarter, Moss turned in a spectacular play when he caught a pass on an out pattern. Moss spun inward to avoid a pair of tacklers.
He found running room across the field and picked up 35 yards.
The big play set up the Redskins' first touchdown, a 3-yard run by Clinton Portis.
On the touchdown grab, coming in the fourth quarter, Moss pulled in the pass, spun inside two tacklers and skipped into the end zone for the score.
"I have been doing that spin move for a while," he said. "So I guess you can call it my move. Anytime you get down there, you don't want to be the guy that said I got down on the 1-yard line and didn't get in.
"I pretty much go all-out. It's either me or him, and I was not going to take it head on, so I did the best thing I knew how to do--and that's spin."
Added Campbell: "We got the coverage we were looking for. Santana did such a good job of getting himself open. His eyes were so big, and the one thing you didn't want to do is miss it. He did an outstanding job of catching the ball and getting into the end zone."
For the season, Moss has 33 catches for a team-leading 518 yards and four touchdowns.
Moss surpassed the 6,000-yard receiving plateau for his career. He now has 6,015 receiving yards in his career.