Ladell Betts is expected to be sidelined 2-4 weeks due to a knee injury, head coach Jim Zorn said.
Betts suffered a sprained knee in the second half of Sunday's 19-17 loss to the St. Louis Rams.
He walked gingerly off the field and was later taken into the locker room for further evaluation.
His MRI on Monday revealed the extent of the injury.
"He may not practice for a while," Zorn said. "I just know he's sore."
Newly signed running back Shaun Alexander and Rock Cartwright could see action as Clinton Portis's backup in this Sunday's game against the Cleveland Browns.
Betts, a 7-year veteran, has 38 rushes for 156 yards this season.
In Sunday's game against the Rams, he had seven rushes for 32 yards.
Rookie wide receiver Malcolm Kelly sat out his fourth game last Sunday after having some fluid drained from his surgically repaired knee.
Kelly has been slowed by knee and ankle injuries this season.
Jim Zorn acknowledged on Monday that if Kelly is not healthy, then placing him on injured reserve remains a possibility.
That would necessitate the Redskins signing another wide receiver to the roster.
"At some point, we have to have a guy," Zorn said. "I don't want to make a decision yet because I know Malcolm's potential. We just have to get it comfortable with him pushing [the knee].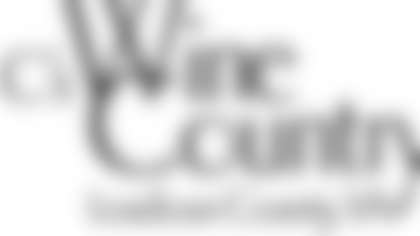 ](http://www.visitloudoun.org)


"We're trying to do everything right with him, If it doesn't work, then I think we gave it it's due. We just have to make a decision. It's coming."
Stephon Heyer continues to work through a shoulder injury that has sidelined him for the last two games.
He still does not have enough strength and "punch" needed to block defensive linemen, Jim Zorn said.
Zorn acknowledged that there is a "competition" between Heyer and Jon Jansen.
Jansen, who was benched in favor of Heyer in Week 1, has started the last three games as Heyer rehabs his injury.
The Redskins' ground game has flourished the last three games with Jansen at right tackle.
Zorn likes Heyer's pass-blocking ability, particularly since he runs the pass-heavy West Coast offense.
-- TAYLOR GETS THROUGH FINE
Jason Taylor was back in action last Sunday, serving as a backup to Demetric Evans. He recorded four tackles, including one for a loss, in the game.
Taylor returned from a calf injury. He wore a protective pad on his calf during the game.
Taylor said his calf felt fine after the game.
"I made it through," he said. "I didn't do any more damage, I know that. It went all right."