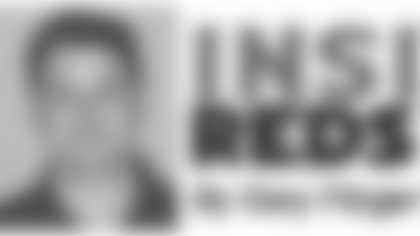 Chase Daniel jogged onto the field early in the third quarter of Saturday's preseason game against the Pittsburgh Steelers.
An hour later, he left the game in the fourth quarter after throwing two touchdown passes to lead the Redskins to a 17-13 win at FedExField.
Not bad for an undrafted rookie.
"It's something I have been dreaming about since I was 6 or 7 years old," Daniel said after the game. "Not in my wildest dreams did I think I would go out there and throw two touchdowns. It was a great feeling."
Daniel played in three series and completed 6-of-8 passes for 58 yards to go along with the two touchdowns. His QB rating of 134.4 led the Redskins' offense.
"Chase had a wonderful night," Jim Zorn said. "He was poised. We're working on some tempo things. He was excited, he hung in there. I was excited for him, considering he has not gotten a lot of reps to perform with some poise."
Added Daniel, quick to temper the enthusiasm of his perfromance: "It was good to go out there and get on some film. I got three series under my belt. I have to keep getting better.
"I still made some mistakes out there on some run plays and some pass plays. [Improvement] will come along with experience. I still have a long way to go."
Daniel's first pass of the game, a short pass in the flat to D.J. Hackett, was off the mark.
He shrugged it off, though.
Daniel's next pass was a 13-yarder to Fred Davis along the right sideline.
Daniel's next throw, on a 3rd-and-10 play, was a slant pass to Keith Eloi for eight yards..
The rookie quarterback out of Missouri clapped his hands in frustration that the play did not result in a first down.
Jim Zorn opted to go for the first down. Daniel handed off to Rock Cartwright, who bulldozed through a tackle for the necessary 2 yards.
Later, on a 3rd-and-7 play, Daniel threw a swing pass to Marcus Mason who slipped past tacklers for an 8-yard gain to the Steelers' 4-yard line.
Daniel was faced with another third down two plays later.
He threw a fade pass to the left corner of the end zone, and Marko Mitchell leaped up for the grab ahead of the defender. He kept both feet in bounds for a game-tying 3-yard touchdown catch.
Early in the fourth quarter, the Redskins recovered a special teams fumble deep in Steelers territory.
On the next play, Daniel dropped back and saw that Davis had beaten coverage on a downfield route. Daniel threw a wobbly pass, but it had enough distance to reach Davis for an 18-yard touchdown.
That score proved to be the game-winning points.
"I had a feeling the ball would come to me," Davis said. "When I saw the safety had bit, I was like, 'Please throw it. I'm open. I know I'm going to be open.'"
Asked about Daniel, Davis replied: "He seemed confident. He threw the ball around and he ran with it, too. It's like he knew what he was doing."
---
-- KELLY EARNS PRESEASON START
Jim Zorn vowed to increase Malcolm Kelly's playing time last week.
Zorn came through on that promise, as Kelly started ahead of Devin Thomas in Saturday night's preseason game against the Pittsburgh Steelers.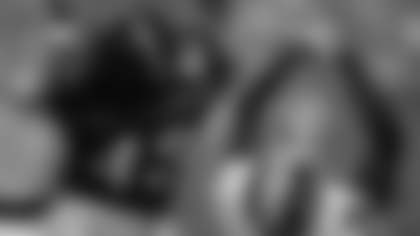 The second-year wide receiver has shown steady improvement in the last 10 days.
"I think he's doing better and better each day," Zorn said. "The thing that we're trying to get him up to speed on is the explosion down the field, getting in and out of breaks, and things like that.
"So we're going to give him a chance. I'm not going to gear my game plan to feature him, but he's just going to meld in and hopefully we'll see an improvement. I think he will."
Jason Campbell's first pass of the game was a deep toss downfield to Kelly.
Kelly had a step on his closest defender and the ball was on target, but safety Troy Polamalu sped across field and swatted the pass away.
Late in the first half, Kelly made a nice grab on a crossing pattern, pulling in a 21-yard pass from Todd Collins.
Kelly finished the game with two catches for 22 yards.
---
-- BETTS, SELLERS INJURED
Ladell Betts suffered a back injury and Mike Sellers suffered a right knee contusion in Saturday's preseason game against the Pittsburgh Steelers.
Jim Zorn did not seem to think either injury was serious.
"Ladell has just an oblique muscle in his back that has a pull," Zorn said. "He's going to be fine."
Sellers suffered his injury midway through the second quarter. He was slow to get up and was evaluated by athletic trainers on the field, but he was able to walk on his own.
"Mike is going to be fine," Jim Zorn said. "Somebody's knee hit the inside of his knee. It's just a bruise."