Albert Haynesworth remains a "game time decision" for Sunday's game against the Dallas Cowboys, head coach Jim Zorn said.
Haynesworth tested his sprained ankle running on a treadmill on Friday, but otherwise sat out the Redskins' last full practice of the week.
He is officially listed as questionable.
"I'm going more toward having him up and seeing what he can do," Zorn said. "We'd love to have him on the field, but it will be a game time situation. I wouldn't speculate. He's truly questionable."
The 6-6, 350-pound Haynesworth has made an impact in the middle of the Redskins' defense. He has 42 tackles, three sacks and 19 quarterback hurries.
Haynesworh has not played a full 16-game season since his rookie year, but he has managed to play in all 10 of the Redskins' contests this season.
If Haynesworth is unable to play, then Kedric Golston would likely start in his place. Little-used Anthony Montgomery would likely be activated for the first time this season.
"[Montgomery] may be a factor to be involved this week," Zorn said. "We will have to just wait and see. He has been working hard and doing a great job of fitting in as a teammate because he wants to be in there."
---
-- WHO'S ON WITTEN?
The Cowboys may be without T.O., but tight end Jason Witten remains "mission one" in the passing game, secondary-cornerbacks coach Jerry Gray said.
"He reminds me so much of Chris Cooley on the football field, just in a different jersey," Gray said. "He can get open, he can go deep, he can run shallow crossers, he can block. They don't have to run away from him."
Witten, a five-time Pro Bowler, leads the Cowboys offense with 49 catches for 438 yards. Curiously, he has just one touchdown catch.
Gray said that defensive coaches hope to avoid having Brian Orakpo cover Witten one on one. As a rookie, Orakpo is still refining his skills in coverage.
"I think we have to be smart enough as coaches to understand that going against Witten--he's going to the Pro Bowl for a certain reason--it'll be almost unfair to say, 'Hey Brian, you're going to take this guy all by yourself," Gray said. "To me, I don't think that's responsible."
Orakpo knows he faces a significant challenge.
"[Tony] Romo and Witten have a real huge connection," Orakpo said. "They know the timing well between each other. We have to contain those two because those are two huge weapons. We need to keep Witten at bay."
Coaches have considered putting a cornerback on Witten. That would minimize his big-play capability on deep routes, Gray said.
---
-- DAVIS STEPS IN FOR COOLEY
Chris Cooley won't play vs. Dallas as he continues to recover from ankle surgery, but when healthy he has been a player to be reckoned with in the Redskins-Cowboys series.
In 10 games against the Cowboys, Cooley has caught 41 passes for 438 yards and five touchdowns vs. Dallas.
With Cooley sidelined, Fred Davis has stepped into the starting lineup.
Davis has played well in place of Cooley, logging 14 receptions for 154 yards and one touchdown.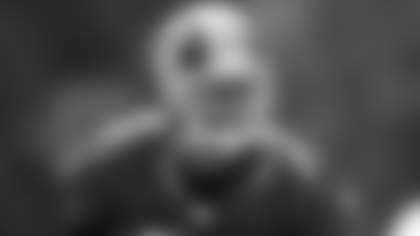 "Every day he continues to improve," Davis said. "It started with the bye week, the time he spent out there working. After the first game [vs. Philadelphia when Cooley got hurt], he saw the speed and how tough it was going to be.
"He knew he had to be very tough physically and very tough mentally and it has shown in the way he has prepared. There's a ton of information. He's on the left side, he's on the right side, he's in motion, he's shifting. All of those things take time. He has done a wonderful job putting it all together."
---
-- ROGERS OR SMOOT?
Coaches aren't revealing who is going to start at cornerback opposite DeAngelo Hall on Sunday.
Could be Carlos Rogers, who was benched last week.
Could be Fred Smoot, who replaced Rogers.
Both Jim Zorn and secondary-cornerbacks coach Jerry Gray are happy with how Rogers has responded to his benching. Rogers was beaten for a 40-yard touchdown pass to wide receiver Brandon Marshall in last Sunday's 27-17 win over the Denver Broncos.
"Carlos could [start]," Zorn said on Friday. "But right now we have a little mix going and we like what we're seeing out there. I like what I'm seeing in Carlos and how he has responded.
"Sometimes it happens where you have to bide your team and wait for your next opportunity. I know with Carlos it'll come, I think he knows it'll come, too."
---
-- WILLIAMS HAS ANKLE INJURY
Rookie fullback Eddie Williams suffered an ankle injury on the next-to-last play of practice on Friday.
He had to be carted off the field.
The team has scheduled an X-ray for Williams. His status will be updated this weekend.
Williams was promoted to the 53-man roster from the practice squad on Nov. 3. He has not played in a regular season game.