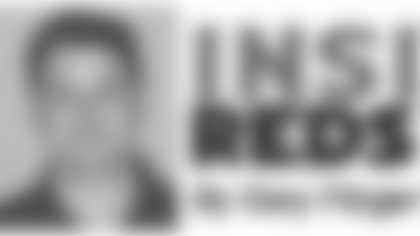 The training camp competition at right tackle?
In truth, it has never really materialized.
Stephon Heyer has been the front-runner from the get-go, and through training camp and preseason he has not let up.
"Stephon Heyer is way ahead of everybody," offensive line coach Joe Bugel said. "He is a legit tackle. He has improved tremendously."
Added Jim Zorn: "Stephon has taken every opportunity to step in there and not look back. He has really done a nice job taking pride in that. He has not even had to look over his shoulder and he hasn't been concerned about who's there and who's not. When he's there, he's playing hard."
Heyer entered training camp competing with Mike Williams and Jeremy Bridges for the right tackle job.
Williams was slowed by an abdominal injury early in training camp and a sprained ankle the last week. Bridges has emerged as a versatile lineman who can play right and left tackle as well as guard.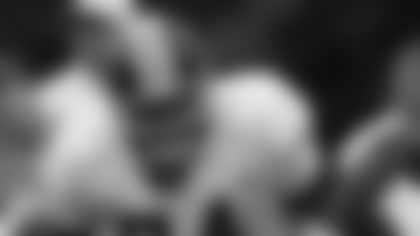 Williams, who lost more than 100 pounds during the spring and summer to get ready for training camp, sat out practice on Tuesday. He said he still hopes to be available for this Friday's preseason game against the New England Patriots.
"It's day by day with Mike Williams," Bugel said. "The games he has played in, he didn't play a whole lot, but he did well. Hopefully we will get him ready for New England, and if he can't go, then we'll play him against Jacksonville.
"But I have liked what I have seen from him. I liked him losing all of that weight and staying strong."
Heyer is entering his third NFL season after joining the Redskins as an undrafted rookie in 2007. He earned the starting right tackle job coming out of 2008 preseason, but he suffered a shoulder injury and lost the job to Jon Jansen.
Now Jansen is gone and Heyer has fended off all comers.
"He deserves to be the starter," Bugel said. "He has been through all kinds of torment--by me--for the last three years. He deserves this opportunity and he is taking advantage of it."
-- HAYNESWORTH SPEAKS
Albert Haynesworth made his FedExField debut last Saturday night and on the game's first play proved he is an impact player.
On the game's first play, Haynesworth provided a solid push up the middle, allowing Andre Carter to speed rush around the left tackle and swat away a pass by quarterback Charlie Batch.
Haynesworth played two series, both in the first quarter, before yielding to backups.
"I think we did okay," Haynesworth said this week. "We still need to work on some things, but we looked all right."
-- CARTWRIGHT HAS GROIN INJURY
Rock Cartwright watched Tuesday's practice from the sidelines to rest a groin injury that he said has been bothering most of training camp.
"Having him sit out practice was absolutely necessary," Jim Zorn said. "We're just going to check it out and see how severe it is."
Cartwright downplayed the injury, saying he would "probably" be back at practice on Wednesday.
"I just wanted to rest it," he said. "I don't want [the injury] to go any further and then I have a hernia."
Meantime, Anthony Alridge returned to practice this week. He had been slowed by a sprained toe.