Marcus Mason heard it from Antwaan Randle El during Redskins training camp last year.
Then he heard it from the New York Jets' Leon Washington in the regular season.
It started sinking in as he traveled up I-95, from Washington to Baltimore to New York.
"The more you can do in the NFL, the more successful you'll be," Mason said. "So I have to start being the best special teams player I can be."
Mason, who rejoined the Redskins last week after he was waived by the Jets, played on special teams last year, but his focus was still on "being the best running back I could possibly be."
Mason led the NFL in preseason rushing yards, totaling 317 yards on 66 carries. He also caught eight passes for 56 yards and one touchdown.
The Redskins released him after preseason and he signed on with the Baltimore Ravens practice squad. Later he joined the New York Jets' roster but did not play in any games.
"What I've learned is that if you're not a first-round draft pick, if you're not Clinton Portis, Willis McGahee or Thomas Jones, then you're not going to be the [No. 1] running back on a team," Mason said.
He called his 2008 travels an eye-opening and humbling experience.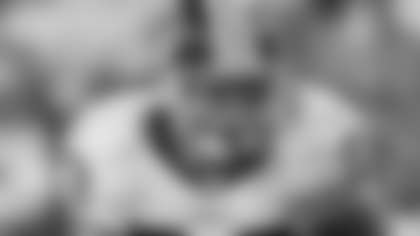 Marcus Mason during 2008 preseason


"Antwaan Randle El always told me, 'It's the more you can do,'" Mason said. "Being younger, I didn't really understand what he meant by that.
"Then I was going to other teams, and I landed with the Jets. Leon Washington told me the exact same thing. He broke it down for me.
"If you can do kick returns, punt returns, punt block, punt protector, play running back, catch balls out of the backfield...then you have a better chance of making the team."
Needless to say, Mason is open for any role in his second stint with the Redskins.
He could try to pattern himself after Washington, who excelled on special teams with the Jets as he gradually worked his way into the running back rotation.
Rock Cartwright would be a suitable model as well.
Mason, 5-9 and 215 pounds, arrived in Washington as an undrafted rookie free agent out of Youngstown State in 2007.
A native of Potomac, Md., Mason was immediately a local fan favorite. He attended Georgetwon Prep and became the all-time leading rusher in Maryland high school history by rushing for 5,700 yards.
Mason earned a roster spot on the Redskins coming out of 2007 preseason, but he spent the bulk of his rookie year on the team's practice squad.
Now he's back on the Redskins' roster, ready for another chance.
Not only is it a crowded running backs corps, it's crowded on kick returns.
He is expected to compete with seven-year veteran Cartwright again, as well as newcomers Dominique Dorsey and Anthony Alridge.
To compete better, Mason hopes the experiences he had in Baltimore and New York give him an edge.
"I'm taking better notes in the classroom," he said. "Instead of trying to figure out what the play is and running it the right way, I'm learning how the offensive linemen are blocking. I'm learning what other people are doing around me because that can help you get better."
-- REDSKINS SIGN TWO TO ROSTER
The Redskins have signed linebacker Darrel Young and defensive end J.D. Skolnitsky, the team announced on Wednesday.
Both Young and Skolnitsky are undrafted rookies who participated in the Redskins' mini-camp on May 1-3 as tryout players.
Young, 5-11 and 245 pounds, was a third-team All-CAA selection as a senior at Villanova last year. He was a four-year starter and totaled 244 tackles, six sacks, one interception, one forced fumble and three blocked kicks.
Skolnitsky, 6-5 and 260 pounds, is a native of Fairfax, Va., and played college football at James Madison University. He was a two-year starter at JMU and logged 120 tackles and 7.5 sacks.
Skolnitsky lost his final year of eligibility at James Madison after he tested positive for a banned supplement before an NCAA playoff game.