Fresh off signing his rookie contract early Friday morning, Brian Orakpo headed out to the Redskins Park practice fields to participate in his first training camp practice--albeit on a very limited basis.
Orakpo arrived in the Washington, D.C., area from Austin, Texas, following an even earlier Friday morning flight. He mostly stood and watched from the sidelines during practice.
Orakpo was expected to make his "official" debut in Friday afternoon's practice, but rain showers forced the team to cancel the session.
Regarding the morning session, Orakpo said: "I was just getting acclimated out there. I felt ready to go, but coaches told me to take it easy."
Overall, Orakpo missed just one day of training camp before agreeing to terms on his contract.
In a post-practice media session, Orakpo reiterated that he was "very excited, mostly relieved" that the contract was done.
He had been working out on his in Austin, Texas, focusing on cardio and footwork. But it wasn't the same as being in training camp with teammates.
"I don't like missing workouts, but there is a business side that I needed to get taken care of," he said.
He said he views himself as a linebacker and defensive end that can "create havoc and fly around with fresh, young legs."
Orakpo also celebrated his 23rd birthday on Friday.
He and his fiance Bitura were having a celebratory birthday dinner at a sushi restaurant on Thursday night when he learned that his contract was done.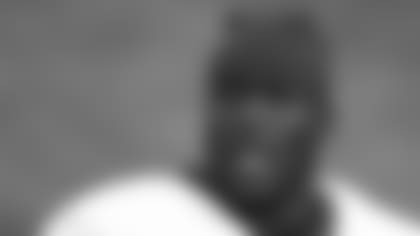 He received phone calls from Redskins owner Daniel M. Snyder, head coach Jim Zorn and defensive coordinator Greg Blache, among others.
And despite Orakpo's newfound money, his fiance still paid for dinner. It was his birthday, after all.
Orakpo called it the best birthday of his young life.
"This has to be No. 1," he said. "Deal done, and my pockets are bigger."
Orakpo was also asked about Blache's comments about his contract holdout on Thursday. Blache was blunt in his assessment that Orakpo was missing valuable practice time at training camp.
"That's Coach Blache--he doesn't hold his tongue," Orakpo said. "He says what's on his mind."
In other words, message sent.
---
-- ORAKPO AND DEFENSIVE END
Defensive line coach John Palermo was not concerned that he has had limited time to work with top draft pick Brian Orakpo.
Orakpo is making the transition to strong-side linebacker with the Redskins, but he is also expected to see some action as a pass rusher at defensive end.
Palermo said he would work with linebackers coach Kirk Olvadotti to make time for Orakpo in the defensive line rotation. Orakpo has already spoken with veterans Phillip Daniels, Renaldo Wynn and Andre Carter about making the NFL adjustment.
"It won't be hard," Palermo said. "We'll make it work."
Orakpo played primarily defensive end in college. He recorded 23 career sacks at the University of Texas, including 11 last year.
---
-- CONDITIONING TEST
Jim Zorn was asked on Friday if every Redskins player had passed the pre-training camp conditioning test.
Zorn said there were some "close calls," but every player passed the test this year.
"We had no trouble with it," Zorn said. "But we're not jumping up and down about [some of the results]."
Zorn did not single out any player--except Fred Smoot.
Smoot, who did not do well on the conditioning test last year, passed this year with flying colors.
"He was right there," Zorn said, smiling. "It was great to see."