The Redskins are considering making a change at punt returner, Jim Zorn said on Monday.
Antwaan Randle El is the Redskins' primary punt returner, but he has struggled in two games this season. He has five returns for a 4.2-yard average.
On Sunday, Randle El had four returns for a 5.8-yard average and also fumbled once.
"We're going to talk about the [punt return] situation," Zorn said. "We have other [options] there."
Zorn pointed to Santana Moss and James Thrash as possibilities, but added that Randle El would stay in the mix.
"Antwaan is not [careless] when it comes to punt returns," Zorn said. "I'm not down on him at all. We just need to get more production there. We have Santana if we need to make a change there. We're going to talk about that as we go along."
As Randle El has taken on a greater role on offense in recent years, his numbers as a punt returner have slipped.
Last year, Randle set career highs with 51 catches for 728 yards, but his 6.1-yard punt return average was a career low.
Randle El said on Monday that he still wants to serve as the Redskins' primary punt returner, although he welcomes a rotation with Moss or Thrash.
"I don't have a problem with that," Randle El said. "We'll treat it as a one-two punch and we'll work at it."
Randle El said his punt return stats were down last year because he had a series of nagging injuries, including a sore hamstring. This year, he is healthy and expects better production, even if it hasn't showed up in the first two weeks of the regular season.
Moss has not returned a punt since the 2005 season. He did it regularly with the New York Jets from 2001-04.
In his career, Moss has returned 95 punts for an 11.5-yard average and two touchdowns.
Thrash has returned 42 punts in his 12-year career, including twice last year. He has a 13.5-yard return average.
Rookie Devin Thomas has return skills, but he is not a candidate at this time, Zorn said.
"We see him more as a kickoff returner," Zorn said.
Durant Brooks had a difficult game on Sunday, punting twice for a 33-yard average and mishandling a hold on a field goal attempt.
One of his punts was returned 55 yards for a touchdown by Reggie Bush.
The team has no plans to bring in any competition for Brooks, one of three Redskins sixth-round draft choice last April.
"I have to believe he's going to continue to improve," Zorn said. "He dropped that snap on the field goal and he didn't punt very well, especially the one to Reggie Bush. If he had got that ball up in the wind, we might have had a better chance to cover better. He needed better hang time on that punt.
"I want him to improve and he wants to improve. We're expecting him to improve as well."
Brooks was disappointed in himself on Monday. He won the Redskins' punting job in preseason, beating out 4-year veteran Derrick Frost.
"I'm a rookie and I haven't proved myself yet," Brooks said. "Having a bad game like that, I'm sure it brings up tons of questions, people wondering if I can get the job done. I've got to go out this week and prove myself again and have a good game on Sunday [against Arizona]."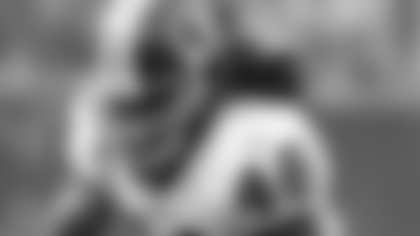 Rookie seventh-round draft pick Chris Horton recorded two interceptions and a fumble recovery in his first NFL start on Sunday. He replaced Reed Doughty, who sat out the game due to a stomach virus.
Was it enough to warrant Horton more playing time at safety, maybe even a start ahead of third-year player Reed Doughty?
"I don't know if he is ready yet to step in every week and say he is the starter," Jim Zorn said. "Reed is a guy who can get people lined up on defense. There will be more complicated situations that [Horton] would have to perform in to say he's going to be the starter.
"But he certainly helped us have confidence in putting him in those situations."
Said Horton: "I'm not the coach and I'm not in charge of personnel. I'm just going to continue to come out to practice and just go to work every day. I don't really know how it's going to work. I've still got a lot of work and a long way to go."
Doughty praised Horton's performance in his absence.
"It doesn't matter who starts, it makes us a better football team to have two [starting-caliber safeties]," Doughty said.
Doughty was feeling better on Monday, although he admitted he still felt weak due to the virus. He expects to be available at practice this week.
Marcus Washington worked out for team officials at pre-game on Sunday, but it was decided to hold him out against the Saints.
Washington remains slowed by a hamstring injury.
"I was close to playing," he said. "We just wanted to give it a couple more days."
Washington is expected to be back at practice this week.
Jim Zorn praised Washington's replacement, second-year player H.B. Blades.
"I thought H.B. filled in very well," Zorn said. "He was very active. He took a lot of pride in preparation, even though he didn't know if he was going to play or not. He expects to play well."
A pair of Redskins wide receivers suffered injuries in Sunday's game that will bear watching as the week progresses.
James Thrash suffered a high ankle sprain during the game. He was wearing a protective walking boot at Redskins Park on Monday.
"He's going to be day to day," Jim Zorn said. "We'll see what happens."
Malcolm Kelly, who recorded his first NFL catch on Sunday, suffered a ankle sprain in the game. His status for practice this week is also uncertain.