The Redskins have re-signed veteran long snapper Ethan Albright, the team announced on Friday.
Albright played in all 16 games last season and was flawless at his position. He has been a staple on the Redskins special teams units with his consistency, accuracy and experienced leadership.
The 6-5, 265-pounder, easily identified around Redskins Park by his bright red hair, is a dependable veteran, having played in 218 games, including a current 13-year streak in which he has not missed a contest.
Known as one of the NFL's best and most reliable long snappers, Albright earned a Pro Bowl nod following the 2007 season.
He has also made his share of plays on kickoff and punt coverage units, contributing 65 tackles during his career. He had three special teams tackles in 2008.
Albright joined the NFL as an undrafted free agent by the Miami Dolphins in 1994. He spent the first half of that season on the Dolphins practice squad before being released and finishing the year on Green Bay's practice squad.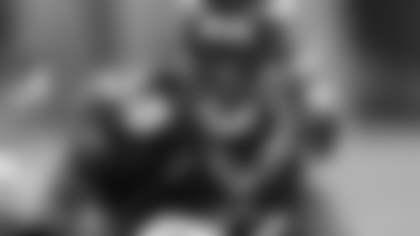 He rejoined the Dolphins in 1995, appearing in 10 games, before moving on to Buffalo (1996-2000) and now with Washington (2001-present).
The Redskins have claimed running back Anthony Alridge off waivers from the Denver Broncos, the team announced on Friday.
The 5-9, 185-pound Alridge spent last season on injured reserve after signing with the Broncos as an undrafted rookie free agent from the University of Houston.
He was waived by the Broncos on Feb. 11.
As a senior for the Cougars, Alridge rushed for 1,597 yards (6.2 yards-per-carry average) and 14 touchdowns and caught 42 passes for 428 yards and five touchdowns.