The Redskins have signed free agent wide receiver D.J. Hackett, the team has announced.
In addition, the team has signed first-year defensive lineman Michael Marquardt and waived/injured wide receiver Roydell Williams.
Hackett is a 5-year veteran who played for the Carolina Panthers last season after four years with the Seattle Seahawks. He played for current Redskins head coach Jim Zorn during his time in Seattle.
Hackett, 6-2 and 208 pounds, had participated in Redskins mini-camp as a tryout free agent in early May. So he has a degree of familiarity with Zorn's offense.
He has been on the Redskins' radar since prior to the 2008 season. He visited Redskins Park that offseason as an unrestricted free agent.
During Wednesday's practice, Hackett showed he could catch on quickly when he ran an up-field route and grabbed a Jason Campbell pass.
"'Hack' knows the offense and the terminology," Zorn said. "He was here before, for a short time [as a tryout player during a May mini-camp].
"I think he'll perform very well here. Usually it takes a while to get up to speed, but he fits right in."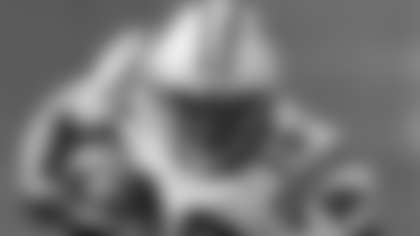 Hackett has 118 career receptions for 1,575 yards and nine touchdowns. Last year, he was a reserve with Carolina and logged 13 catches for 181 yards. He was released by the Panthers last offseason.
His best season was in 2006 when he registered 45 receptions for 610 yards and four touchdowns.
Hackett was a fifth-round draft pick by the Seahawks in the 2004 NFL Draft.
Williams had surgery on his pinky finger earlier this week. He had suffered a fracture in the finger during a practice on Sunday.
Williams had never played in a West Coast offense before this year, and he had admitted there was a transition for him. So he was not a lock to make the roster even if healthy.
Marquardt, 6-3 and 302 pounds, spent last season on the Philadelphia Eagles' practice squad.
He was originally signed by the Cincinnati Bengals as an undrafted rookie free agent out of Arizona State in 2008. He also had a brief stint with the Carolina Panthers.
In two years as a starter at Arizona State, he collected 48 tackles, nine tackles for a loss and 3.5 sacks.
---
-- ON THE O-LINE
With all of the bumps and bruises mong the Redskins' offensive linemen, Jason Campbell found himself working with a new set of big bodies up front.
For Wednesday's practices, the first-team offensive line included Jeremy Bridges at right tackle, Chad Rinehart at right guard and Will Montgomery at center.
Stephon Heyer (knee), Randy Thomas (knee), Casey Rabach (calf) and Mike Williams (groin) were all sidelined. Only Chris Samuels and Derrick Dockery remained with the first team.
Jim Zorn expressed some concerned that chemistry and cohesion would suffer as a result of so many offensive linemen banged up.
"My level of concern is that they're not getting the reps it takes to be cohesive," Zorn said. "These are nagging pulls and strains, so I'm not as concerned about the injury as I am about the lack of work when you are injured like that.
"It is slowing down our ability to work together as a team, no question about it."
"It's tough right now because a lot of guys are getting nicked up and bruised," Campbell said. "One thing it's doing for the backups is it's giving them a lot of reps that they wouldn't be getting. It's important for them to take advantage of these reps."
---
-- RINEHART'S REPS
Chad Rinehart saw the bulk of reps at right guard in place of Randy Thomas on Wednesday.
Thomas is returning from neck and knee surgery last offseason, so his health is closely being monitored.
Would Jim Zorn feel comfortable if Chad Rinehart were to start Week 1?
"Well, if Randy could not go, yes I would feel comfortable," Zorn said. "That guard position behind Randy is not solid right now. We're trying different guys there.
"Chad had a great practice Tuesday morning and we expect him to continue to push to get that role."
Zorn also mentioned Jeremy Bridges and D'Anthony Batiste as candidates for right guard.
"We need guys that can play multiple positions," he said.
---
-- HEYER UPDATE
Stephon Heyer spoke to the media after practice about his knee injury.
He had an MRI on his knee on Tuesday and it revealed no structural damage. He injured the knee during Tuesday morning's practice.
"I don't feel like this is that serious of an injury," he said. "I'll get back out here in time and keep going."
There is no set timetable for his return, though.
"It'll probably be a few days, but we'll see what the athletic training staff wants to do," Heyer said.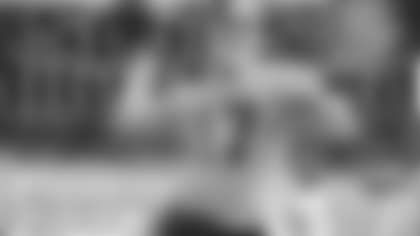 ---
-- CAMPBELL ON S.I.
The buzz around training camp on Wednesday was Jason Campbell appearing on the cover of Sports Illustrated this week.
"I'm greatly honored," he said.
Campbell was once on the cover of Sports Illustrated when he was quarterback at Auburn in 2004.
Does he believe in the S.I. jinx?
"No, I don't believe in that," Campbell said. "I have faith in God."
---
-- THOMAS RESTS
Devin Thomas was sidelined during practice due to a minor hamstring injury, Jim Zorn said.
"We just kept him out," Zorn said. "He has a pulled hamstring, and I don't want it to pull. So we're trying to just be cautious with him."
Thomas has looked sharp during training camp, making several acrobatic catches.
Malcolm Kelly was in full gear but appeared to be limited in practice reps.