Shawn Springs is expected to be a game time decision for Sunday's game against the Cleveland Browns.
Officially, Springs is officially listed as doubtful for the game after he re-aggravated a calf injury in practice earlier this week.
"He could not practice [Friday] because he had some tightness in his calf," head coach Jim Zorn said. "He says he wants to play. I don't know if he's going to be fit to play. But we'll see."
Carlos Rogers and Fred Smoot will have to pick up the slack for Sprints. Backups Leigh Torrence and J.T. Tryon could also see extended action.
Smoot was thought to be the most serious injury concern heading into this Sunday's game. He has been limited by a groin injury.
After participating in practice on Friday, Smoot expects to play against the Browns, even though he is listed as questionable.
"I've got to [play]," Smoot said. "Somebody has to."
Carlos Rogers is nicked up as well with a calf injury. He is listed as probable.
Meantime, Chris Horton was back on the practice fields on Friday. He has been slowed by an ankle injury suffered in last week's game against the St. Louis Rams.
He is listed as questionable for the Browns game.
"I watched [the cornerbacks and safeties] move around and I felt like they were moving around pretty well," Zorn said. "Now there's some tenderness there that we have to watch. We still have two days to rest and get them treatment, and then put our best effort out there."
If Horton can't play, then newcomer Mike Green could draw the start for the Redskins. Green signed with the Redskins last Tuesday.
Green played under defensive coordinator Greg Blache when they both were in Chicago from 2000-03, so he is familiar with the Redskins' defense.
That familiarity showed up in practice this week.
"He's already making calls lining up people up," Zorn said. "That's a true pro. That's reecall in vocabulary and recall from film study. He has himself ready to go. That's a tribute to him.
"He factors in possibly this week. A lot of his ability to play will have to due with our special teams needs as well."
-- FLETCHER IS CLEVELAND'S SON
Growing up in Cleveland, London Fletcher was a big Browns and Cavaliers fan growing up.
Asked for some of his Browns heroes growing up, Fletcher reeled off a list of names: Bernie Kosar, Earnest Byner, Kevin Mack, Frank Minnifield, and others.
"This Sunday, I won't be rooting for the Browns," he said with a smile.
Fletcher watched the Browns' 35-14 win over the New York Giants on Monday Night Football with "mixed emotions."
"The Browns fan in me said, 'I'm from Cleveland, I want them to beat the Giants,'" he said. "But then, 'Do I want the Browns to come in here [this Sunday] on a roll?' Which way do I go? But it turned out they played a great game."
In preparation for the Browns game, Fletcher and the Redskins are heeding the lessons learned from last week's 19-17 loss to the previously winless St. Louis Rams.
"Regardless of how a team looks on paper and even how they look on film, you have to go out and play an opponent and play your best game," Fletcher said. "On Sundays, the team that plays the best wins."
The Browns have listed tight end Kellen Winslow, Jr., as questionable for Sunday's game. He returned to practice for the first time this week on Friday.
Winslow was reportedly hospitalized last week due to an undisclosed illness.
Greg Blache said the Redskins' defense is preparing as if Winslow will play.
"We expect him to play--and play at a high level," Blache said.
The Redskins have used Rocky McIntosh, Marcus Washington and Chris Horton to cover tight ends at times during games.
Jeremy Shockey and Jason Witten are among the tight ends the Redskins have faced this year. Winslow is in that category of elite tight ends, Blache said.
"[Winslow] creates some total mismatches for you at linebacker and he creates some unique problems with his ability to run and catch the football, as well as his ability to make a play after he catches the ball," Blache said.
The Redskins face Browns wide receiver Braylon Edwards for the first time on Sunday.
Edwards, 6-3 and 215 pounds, has quietly emerged as an elite wide receiver. Last year, he caught 80 passes for 1,269 yards and 16 touchdowns.
Edwards got off to a slow start this season, but in the Browns' 35-14 win over the New York Giants last Monday, he caught five passes for 154 yards and one touchdown.
"He has great size," Greg Blache said. "He's tall and he has great speed and leaping ability. He can make the circus catch. He creates some unique problems. He's a blend between T.O. and some of the other speed guys.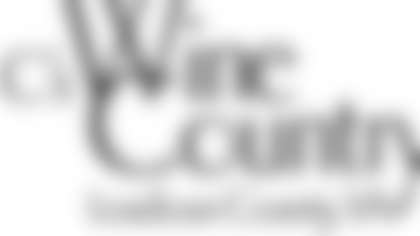 ](http://www.visitloudoun.org)


"I think he's a young receiver still coming into his own. You can see that he has the ability to be a game-breaker. We know we can't give him the big play."
-- PORTIS RETURNS TO PRACTICE
Clinton Portis was full-go in practice on Friday as he returns from a hip flexor. He continues to show enough that coaches expect him to play on Sunday against the Browns.
Officially, Portis is listed as questionable for the game.
"Clinton ran around pretty well," Jim Zorn said. "He did not go full burst or full speed, but I saw him make some cuts both left and right. We have two days before the game and we'll talk to him as he gets a feel for what's going on with his hip flexor."
Portis has not missed a game since the 2006 season.
Jason Taylor sat out practice on Thursday and Friday due to swelling in his calf.
Taylor missed two games earlier this season due to the calf injury, but he returned to action last week against the St. Louis Rams.
He is listed as questionable for the Browns game.
"I think Jason will be ready," Jim Zorn said. "It's just a little bit swollen in his calf, but I think he's going to give it a go."