Shawn Springs returned to practice on Monday and said afterward that his calf injury had healed.
Springs suffered the injury on Sept. 1 and was forced to sit out the Redskins' season opener against the New York Giants last Thursday.
Springs wore a wrapping around his calf during Monday's practice. He looked in good form, at one point picking off a Colt Brennan pass.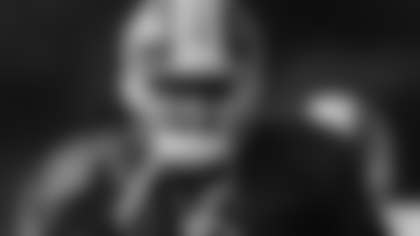 "[The calf] feels pretty good," Springs said. "My calf won't be an issue this week. It was just like getting hit on the shin by a 2-by-4. After a while, the pain goes away and everything is fine."
Added Jim Zorn: "It looked like he was moving very well on his leg."
Springs was a surprise inactive for the Giants game. He was listed as probable heading into the contest.
The injury was too swollen last week for Springs to play against the Giants.
"It took time to heal up," he said. "I couldn't put any pressure on it. Now it's back to normal."
Springs said it was teammate Marcus Washington who inadvertently kicked him in the shin during the Sept. 1 practice.
Fred Smoot suffered a hip pointer in the Giants game. He took part in individual drills during Monday's practice, but he was limited in team work.
"I'm going to ease myself in," Smoot said. "It's a long week, so I think [coaches] want to bring me back limited and then work me in later in the week."
Carlos Rogers was expected to play a complementary role in the Redskins' regular season opener.
He is still coming off a serious knee injury. Although his status had improved in recent weeks, coaches still hope to be cautious with him early in the season.
Then Shawn Springs was sidelined with a calf injury. And Rogers ended up playing a full game.
A grand total of 73 snaps, he said.
Rogers said was important for him to get past the hurdle of playing a full game, even if it came earlier than expected.
"I think it was big," he said. "I played more than I expected to, but Shawn was down and I had to do it. I wanted to do it.
"The most important thing was that I did not feel [any pain] during the game. There was no swelling. Now coaches know that I can play the whole game."
Added Fred Smoot: "I had to congratulate Carlos after that game because you don't come off a knee injury like that and in your first game back play 73 plays. That's big.
"I felt like that was a money minute for his season. It shows where he is and that he's definitely ready to play now."
Khary Campbell sat out Monday's practice to rest a lingering quad injury.
Campbell aggravated the injury coming out of the tunnel onto the field at Giants Stadium last Thursday. He limped to midfield, and then immediately sought out an athletic trainer.
He did not play in the game.
Campbell expressed regret that he came back from the quad injury too soon.
He hopes to return to practice on Wednesday.
"He's going to be fine," Jim Zorn said. "It was hindering his mobility with some of his leg movement. It wasn't necessary to get him out [on Monday], so hopefully we'll get him out there on Wednesday."