Jason Taylor is officially listed as questionable for Thursday night's regular season opener against the New York Giants at the Meadowlands.
Taylor had returned to practice on Tuesday, working on a limited basis as he continues to return from a sprained right knee.
His playing status remains a game time decision, head coach Jim Zorn said.
"Jason tried to see what he could do, but he wasn't quite full speed," Zorn said after Tuesday's practice. "He ran around a little bit."
Asked for an update on Taylor's status, Zorn replied: "It'll depend on how he warms up pre-game and how it feels pre-game. It's mainly an irritation more than it is structural. So it's not a matter of us being tentative with him. If it feels good and he can go, then he'll go."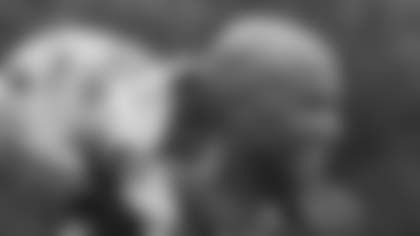 It was Taylor's first time at practice this week.
Early on, Taylor worked with athletic trainers on the sidelines to fit a brace on his injured knee.
Once he found a brace to his liking, he joined defensive linemen in individual drills.
Later, Taylor participated in some 11-on-11 work on the field.
"I think there's more hope [that Taylor could play], but I would say it's easily 50-50," Zorn said. "He wants to be full speed, too. He's trying to get out there. He's doing everything right in the training room--he's listening to our trainers and listening to his body."
If Taylor does play, his snaps may be limited.
He would be part of a rotation with Demetric Evans, Erasmus James and Chris Wilson at defensive end, Zorn said.
Evans would likely draw the start if Taylor is deactivated.
Shawn Springs missed practice on Tuesday with a bruised calf, an injury described as minor. He is listed as probable for Thursday's game.
Springs suffered the injury during practice earlier this week.
He had an X-ray of the injury on Tuesday, and the results were negative.
Rookie Kareem Moore sat out practice on Tuesday to rest a hamstring injury. He is listed as doubtful for the Giants game.
Khary Campbell has a thigh injury and he is listed as probable.
With the retirement of Michael Strahan last offseason and the season-ending knee injury to Osi Umenyiora, the New York Giants head into the regular season without two of their defensive line leaders from last season.
Defensive coordinator Steve Spagnuolo, who interviewed for the Redskins head coaching job last February, turns to Justin Tuck, a fourth-year player, and Mathias Kiwanuka, a third-year player.
Tuck had 10 sacks last year, lining up at both end and tackle. Kiwanuka had four sacks as a backup defensive end in 2006 and added 4.5 more as a linebacker last year.
The matchup to watch in Thursday night's Redskins-Giants season opener is Tuck vs. Stephon Heyer.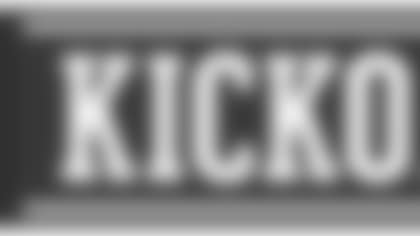 Heyer assumes the starting right tackle job, replacing Jon Jansen.
Last year, in Week 15 at the Meadowlands, the Redskins' pass protection unit yielded two sacks to the Giants, one to Tuck and one to defensive tackle Fred Robbins.
Umenyiora, who had a team-high 13 sacks last season, and Strahan were non-factors in the Redskins' 22-10 win.
This week in practice, Jason Campbell has encouraged linemen not to let up against the Giants as they transition to life without Strahan and Umenyiora. New York led the NFL with 53 sacks last year.
"Tuck is a high-motor guy, he's relentless," Campbell said. "Kiwanuka is tall, athletic and can move around. They line them up in different spots. They are still a very talented front seven. It's definitely a big challenge for us."
Added Clinton Portis: "It's still going to be a fight. [Tuck and Kiwanuka] won't bring the savvy vet moves that Strahan might hit you with, but Tuck is a great player and they'll bring pressure. They may not have the depth that they had with Osi and Strahan, but they'll bring maximum effort.
"Hopefully they get tired and have to come out so we can face the guys that are behind him."
Who is behind Tuck and Kiwanuka? One option is former Redskin Renaldo Wynn, who signed with the Giants last offseason.
The Giants jettisoned Pro Bowl tight end Jeremy Shockey last offseason, trading him to the New Orleans Saints.
This was good news for Redskins fans. Shockey has been a thorn in the Redskins' side for years.
Instead, the Giants will start second-year player Kevin Boss, a 6-6, 253-pound tight end out of Western Oregon.
Boss caught just nine passes for 118 yards and two touchdowns last year. He is best remembered for his 45-yard catch to help the Giants beat the New England Patriots in Super Bowl XLII.
Asked about Boss's role, Redskins defensive coordinator Greg Blache said: "If they don't feel like Boss can be a factor downfield, they'll probably use four wide outs. He's a good receiver--he was good for them at the end of last season."
The Giants are carrying seven wide receivers on their opening day roster, including starters Plaxico Burress and Amani Toomer.
So no Shockey is good news for the Redskins' defense, right? Oops. The Redskins host Shockey and the Saints in Week 2 at FedExField.