Rookie Edwin Williams is expected to draw the start at right guard in Sunday's game at Philadelphia.
It would be Williams' first career NFL start.
And he would become the fifth offensive lineman to start at right guard for the Redskins this year.
Mike Williams, the 7-year veteran who has shifted between right guard and right tackle this season, was expected to start at the beginning of the week. He remains slowed by an ankle injury, though. He missed the last two games and was limited in Wednesday's practice.
"Mike is going to be available [against Philadelphia]," Zorn said. "He's trying to work his way into the mix as quickly as he can. He's got a great attitude. His ankle is a lot better. He's able to move and move laterally.
"As soon as [offensive line coach] Joe Bugel and I see how he fits--right now he's going to be starting from the backup position, but he's working."
That opens the door for Edwin Williams, the undrafted rookie out of Maryland.
Asked if he knew his role for Sunday's game, Williams replied: "Not definitely. I think I'm going to be a starter, but that probably won't be decided until the end of the week. But I'm definitely in the game plan. I'm running with the [first team] and everything. It's going well but I have to get better each day."
Williams, 6-3 and 315 pounds, was inserted at right guard last Sunday in Dallas after Chad Rinehart suffered a fractured fibula.
It was his first significant NFL action.
"I thought for a young guy coming in, Edwin did a nice job," Zorn said. "He was very physical and he anchored very well. He did not whiff. He stayed with his guy. As he gets more comfortable with that position, he's going to try not to let [the starting job] go."
Zorn said he went with Williams instead of Will Montgomery, who started three games at right guard earlier this year, because he was more of a wide body against the Cowboys big defensive tackles.
"They had a big defensive tackle in Dallas and I wanted a guy who could anchor," Zorn said. "We just tried him out. We looked at him real closely to see if it was too much for him, and it wasn't. The more he stayed in there, the more he improved."
---
-- GRAY DECLINES TO DISCUSS MEMPHIS JOB
Reporters peppered Redskins secondary-cornerbacks coach Jerry Gray with questions about his reported interview for the head coaching job at the University of Memphis.
Gray declined to address the reports, though.
He kept his focus on the Philadelphia Eagles, this Sunday's opponent.
"It's tough right now, because if you take a look, we play the Philadelphia Eagles this week, and you have a whole bunch of other stuff going, and the distractions are around," Gray said. "Our guys are grown enough to understand that. The distractions are going to be there, but the thing you have to do is still focus in a little bit harder.
"It's good, in my case, because the distractions are out there. And I know that I've got to keep myself more focused on Philadelphia, and not look around and say, ''Okay, this happening and this happening.' It is real hard. And to me, with a lot of stuff going on, I think it makes you a better coach.
"The guys don't get off track because you don't let yourself get off track. You focus more on what your job is at hand."
Which is something a head coach might do, a reporter chimed in.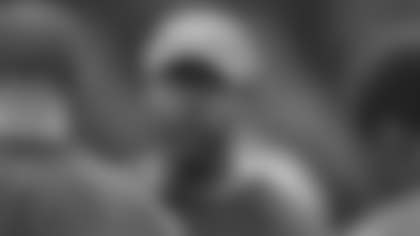 "You're right," Gray said.
---
-- MASON WILL 'DEFINITELY' PLAY VS. PHILLY
Signed to the Redskins' roster this week, running back Marcus Mason is expected to see action in this Sunday's game at Philadelphia.
Rock Cartwright is expected to start and get the bulk of carries, but Quinton Ganther and Mason should also see playing time, Jim Zorn said.
"All three of those guys are going to be special teamers, too," Zorn added.
Mason said he was eager to make his mark in his fourth stint with the Redskins.
He had earned a roster spot coming out of preseason but was released on Oct. 20.
"I feel like I have to make a name for myself, I have to do something this Sunday," Mason said. "This is it for me. I feel like I've had nine lives here."
Zorn said he was impressed with Mason's physical shape despite being out of football for a month.
"Marcus has a lot of confidence in himself, much like Rock," Zorn said. "He understood the situation, but he didn't go huddle in the corner. He has been working out, trying to get ready so that if he had an opportunity, he would be ready. That's what you love about a player like Marcus."
---
-- HAYNESWORTH, HALL UPDATES
Albert Haynesworth and DeAngelo Hall both sat out Wednesday's practice, the first session in preparation for Sunday's game in Philadelphia.
Haynesworth has a sprained ankle and Hall has a sprained knee. Both are "question marks," Jim Zorn said.
Haynesworth, who missed last Sunday's game in Dallas, tested his ankle while running on a treadmill on Wednesday.
"We tried to increase his ability to really pound on his ankle…Now we need to see if the swelling can continue to go down," Zorn said. "We'll continue to work him more and more."
As for Hall, Redskins athletic trainers are working with him to improve stability in the knee.
"We're still trying to get some lateral movement and stability with his knee," Zorn said.
Hall suffered the injury on Sunday in Dallas, but he was able to finish the game.